What: Platter Parties
Where: @platterparties on Instagram
Who: Shenika De Livera & Keahra Mudalige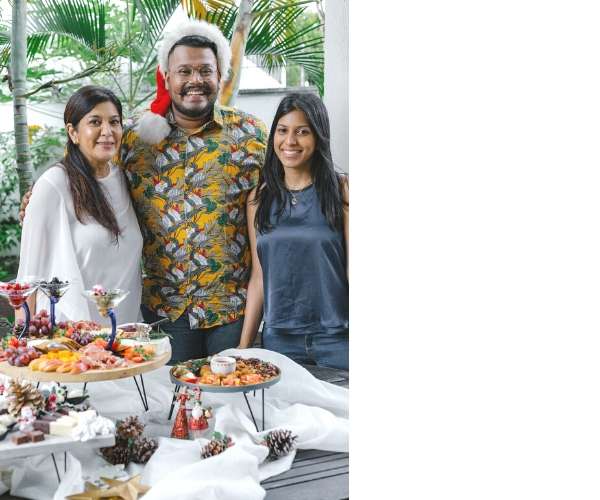 On WTF this week I had a small Party with platters all for myself. Platter Parties have been around since 2017 and they've given new life to parties. I think the most interesting fact about why this unique idea became such a hit, is the people who do it. This mother-daughter combination is so much fun and they add life to the party through their platters.
Maintaining standards keeping up the quality and only using the best ingredients, all of this matter when you have a grazing table ready for your guests. Platter parties have been maintaining standards with a very steady clientele and I understand why, as every item that was on the platter was well thought of and planned. I sat down with Shenika De Livera and Keahra Mudalige for a small chat on this amazing idea.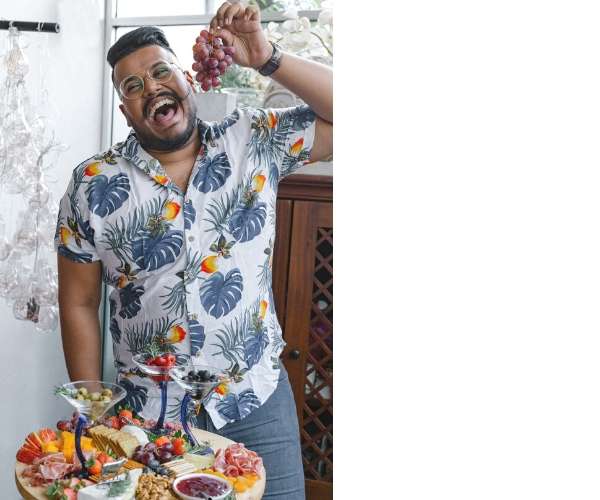 Q

HOW DID YOU COME UP WITH PLATTER PARTIES?
With my move back to Sri Lanka in 2017, I quickly realised a gap in the market for a unique gourmet catering concept that is a customised, convenient and a chic option for entertaining at home. The concept was derived from the idea that enjoying food over a grazing platter is fun and interactive. It's meant to unite one another, inspire conversations and bring people together. The perfect setting for an extraordinary food experience that creates unforgettable moments and special memories and that's the inspiration behind introducing grazing platters, boxes and tables through the launch of Platter Parties.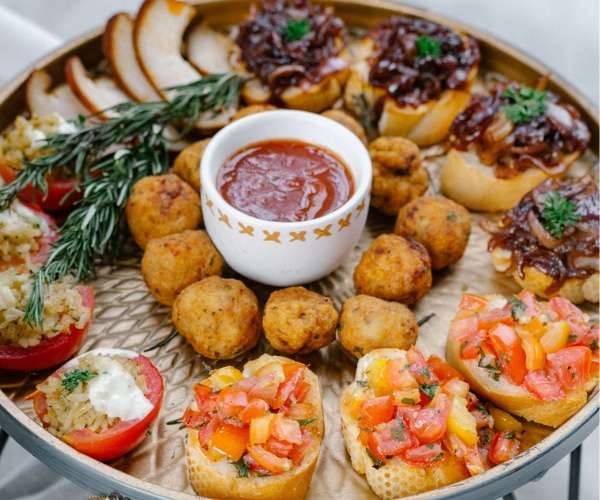 Q

HOW CREATIVE CAN YOU GET WITH A PLATTER?
There are no limits to getting creative with a platter or grazing table. We once used an antique rickshaw as the base for a grazing table. It was not pre-planned. We spotted the rickshaw, shared the idea with the client who loved the idea. To me, creating a platter is a piece of art. I start with the notion of creating a vibrant and colourful abundance of gourmet delights keeping in mind that presentation is an important factor while serving food. I work with colour, texture and form to ensure the food on the platter/ grazing table looks great and appetising and will be remembered long after.
Q

HOW MANY PEOPLE CAN BE SERVED WITH ONE OF YOUR PLATTERS?
We offer grazing boxes for 2 to 3 persons, that's our cosy option. Our small platter serves 4 to 6 persons, medium 8 to 10 and the jumbo platters go up to 14 persons.
With our grazing tables, we have gone up to 200 plus persons catering for weddings, private parties and corporate events.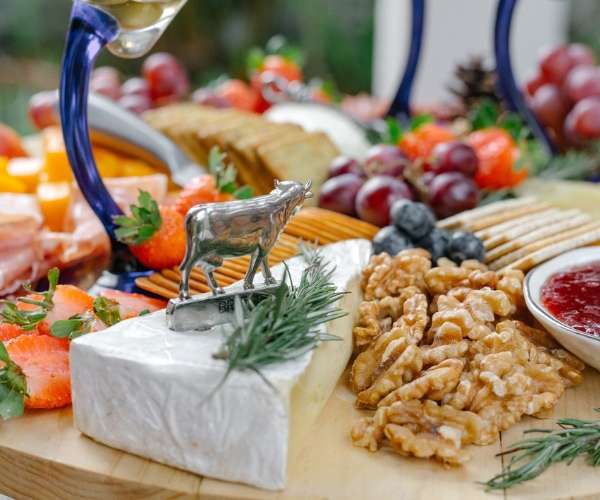 Q

HOW DO YOU PICK YOUR INGREDIENTS?
We focus on sourcing distinctive and quality products that are fresh and stored at right temperatures to maintain superiority of the cheeses, charcuterie (Cured Meats) exotic accompaniments and finger food. As an added food safety precaution all fresh produce and equipment are disinfected with chemical-free Kangen water which is certified to remove preservatives, pesticides and 99.9 % of bacteria on contact.
Q

HOW DO YOU PICK THE ITEMS THAT GO ON THE PLATTERS?
This is varied depending on the platter we are creating. For cheese and charcuterie platters we stay with the standard accompaniments that go with cheese and meats. We don't complicate it with too much variety.
We usually tend to keep sweet with sweet and savoury with savoury for the rest of our platter offerings.
We had some of their most selling platters like the Bellissimo cheese and charcuterie platter and their canape platters which are very unique.
This year we are not sure how Christmas is going to be, we might have to keep it small and personal and this is a perfect option for you. This festive season 'convenience' will be on their menu now with a variety of platters as a one-stop solution.
A classic cheese & charcuterie platter
A savoury platter
A sweet platter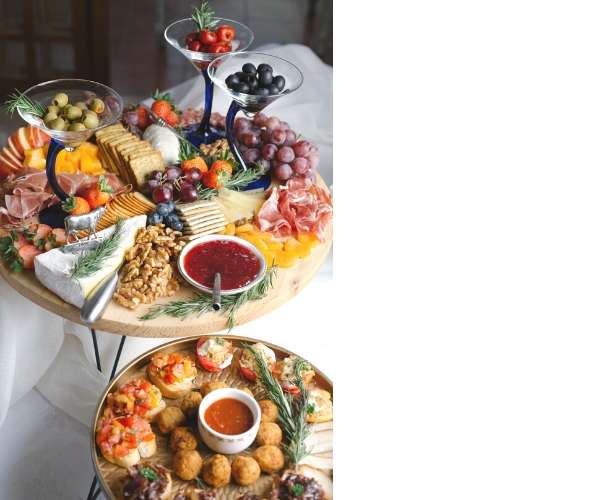 Of course, there are gourmet gifting options with their grazing boxes. The crucial question is - how early should an order come in? "Ideally 48 hours lead time is recommended for regular orders and for our festive orders 7 days in advance" says Keahra.
Find them on Instagram - @platterparties.
So let's keep the parties alive in a small safe way with these guys who sure will add the life to your party.