What - High Tea
Where - Mövenpick Hotel Colombo
When - Every Weekend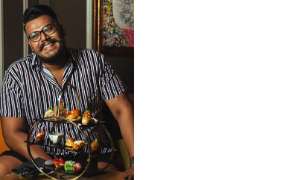 On WTF this week, I check out the all-new high tea menu at Mövenpick. Mouth-watering savoury treats, a laidback environment and multi-tier creations of delectable sweets are just some of the reasons why afternoon tea at the Mövenpick Hotel Colombo is sheer indulgence.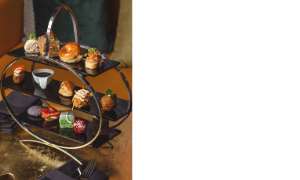 The location is majestic and the lighting is just fine, it's at the mansion so you have many places to take all those amazing pictures. If you are catching up with your friends during the weekend and looking for options, I do recommend this as a go-to, because the Mansion is the ideal place to relax and savour the beautiful culinary creations, carefully put together. I love how it's served per person.
So let's breakdown what they have on the platter. Norwegian Marinated Salmon Doughnuts, Chilled Sliced Duck Ciabatta and Spicy Mango Relish and the much-loved Chicken and Abalone Puff. A good mix of savouries with a fine cup of coffee or tea, and if you are like me you will pick up the iced coffee.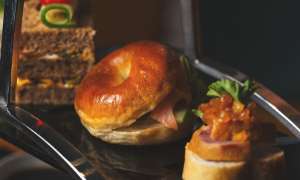 Well you know my weakness, SWEETS and they did not let me down. The sweets included a moist Swiss Chocolate Cake, Red Velvet Lollipops and Fresh Fruit Tarts, among other creations. Tea drinkers will love the line-up of blends they have in store for you along with Hot Chocolate and a choice of coffees.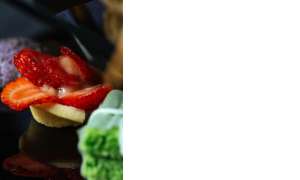 Priced at Rs. 1,950/= nett per person, value for money and yummy in your tummy. High tea at the Mövenpick Hotel Colombo is served on Friday, Saturday and Sunday from 3.00 – 6.00 pm. They have a cool deal. When you reserve for groups of five or more the fifth person dines free. So if you need the 5th person, I'm always available :)
Today on WTF
Photographs and video by – you're my favorite
Hair and Makeup – Capello Salons
Dressed by – CULTURE BY ARI