What: Globetrotting
Where: United Arab Emirates
Who: Air Arabia
It might have just been another weekend in Colombo, but Air Arabia invited me to experience Dubai. I never knew 48 hours can pack in so much fun. The journey was a breeze. At 32,000 Ft, 32 inches of leg space made all the difference for a 6'1 man, the most generous leg space any economy class airline offers. I felt like I had my own entourage with Sky Café. I could flip through the menu and pick the dish that caught my eye, after which I decided to leave my diet at 32,000 ft. Just a suggestion, if you are ever on board and you forgot to get that gift, they have you sorted with their Sky Mall duty-free catalog.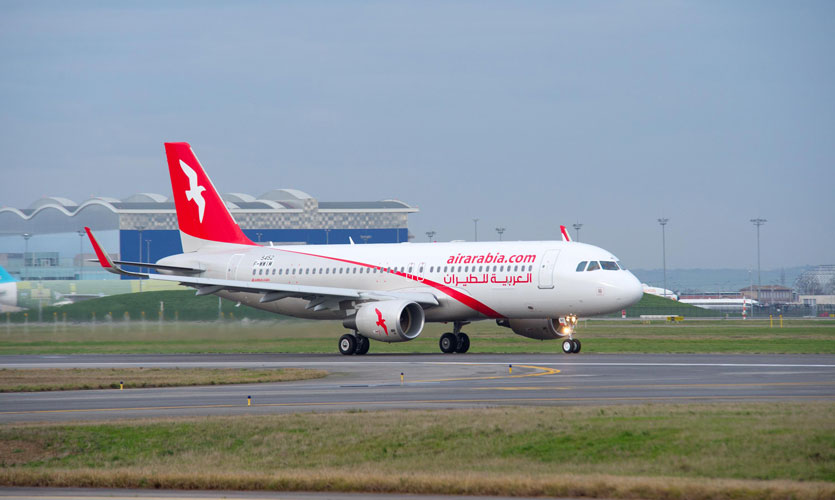 I got down at the Sharjah airport, and I checked into this fancy new hotel in Dubai called the Metropolitan Hotel Dubai. This vibrant and refined 4 star property, reopened its doors in 2016, with a home away from home attitude. I had a very colourful line-up planned for my stay.
Air Arabia partnered up with Orient Tours to give me one bumpy ride on their Desert Safari, called the Dunes Drive. We also made a pit stop at a Camel farm. I was not impressed by the camels, they had such attitudes!
From there on I was taken to experience something that was a must see, the exquisite sunset over the desert. I was then introduced to the national bird of the UAE, the falcon. This bird is a celebrity in Dubai, even making an appearance on their Dirhams. He ruffled his feathers for us in the desert and showed off his skills.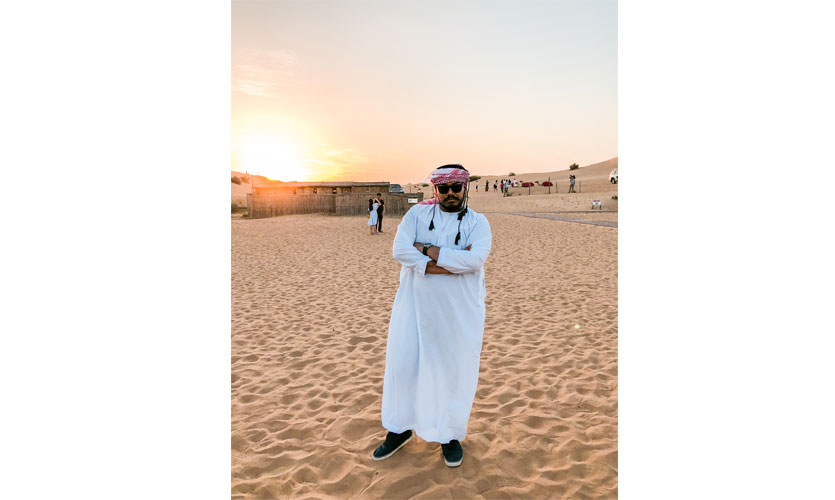 There was so much to see, from camel riding to sandboarding and even some henna designs, though the artist was utterly confused as to why I wanted my hands done. The camel ride was definitely a stomach churning experience. From the time the camel stood up, my scream hit descant soprano. It caught the attention of the Chinese tourists who were with us leading to more candid pics being taken, only out of shock that a grown man could scream so loud. Towards the night, I enjoyed some tanoura and a fire show. I enjoyed the stars above with some Arabic coffee and shisha, not forgetting the finale for the night with some hip turning, belly dancing.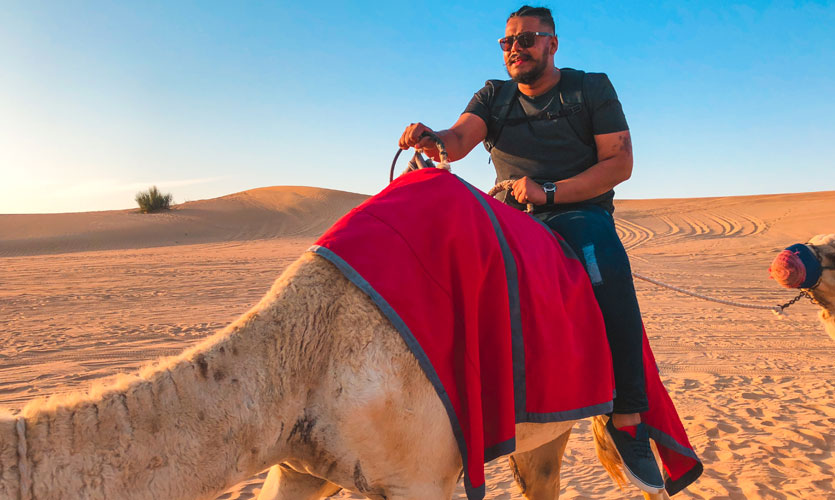 It was time for me to crash in my cozy hotel room with my comfy pillows, where I woke up to a beautiful sunrise. It was an early start for me as I checked out the cosmopolitan life of Dubai.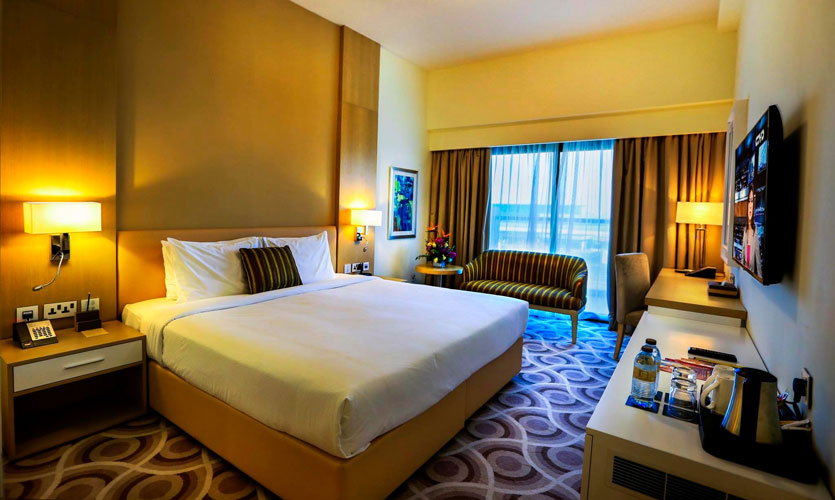 First it was the must have signature picture in front of the Burj Al Arab Hotel. Then I checked out the Jumeirah Mosque, which is the only mosque that allows tourists to walk in and take pictures. The tour continued to Al Bastakiya, which is old Dubai, which took me to the museum located in Al Fahidi Fort. Here I learnt how Dubai was and how it developed over the years from a no man's land to a technological marvel. A romantic evening was on the cards at the dinner cruise on the Marina. But in my singlehood, I enjoyed the night lights and the Dubai skyline and ate for both me and my invisible partner from the buffet.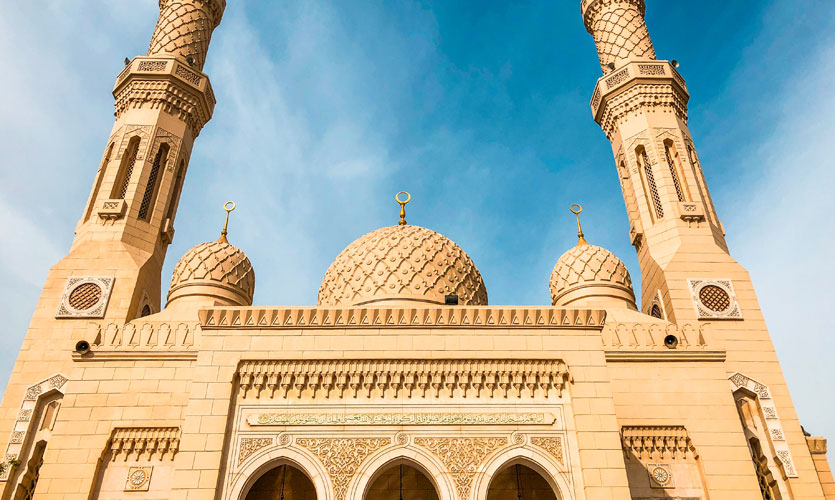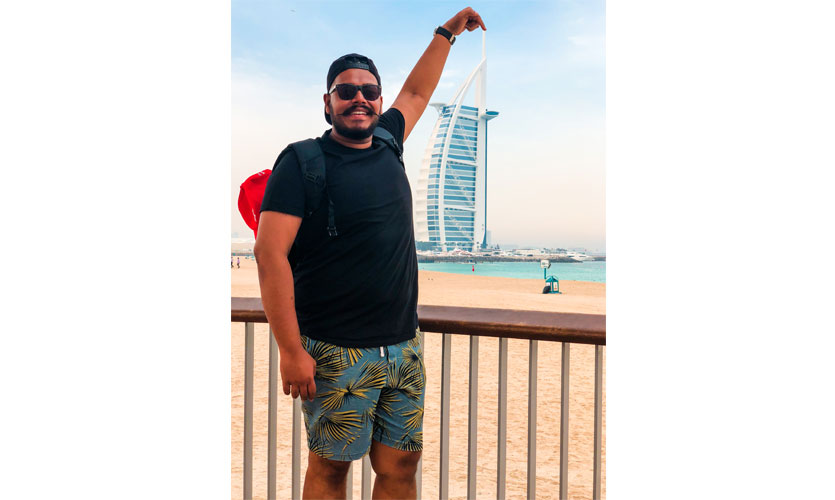 Then my journey took me to a water taxi, known as Abra which took me to the Spice Souk and one of the most famous landmarks the Gold Souk: or the gold market.
Then it was time for me to pack my bags, which meant some shopping time, and then a cruise to the Sharjah Air Port. Waiting at Sharjah airport was like a hotel check in for me, I experienced Hala service. Hala service means making every step of your journey simple and hassle free, which gives you fast track check in, immigration and boarding and also a luxurious lounge. This is ideal if you don't want family members travelling alone, or you just want to save time in going through the formalities at an airport.
In total I saw Dubai, the best way possible: with Air Arabia and Orient Tours. I'm just sad my jet setting weekend was over.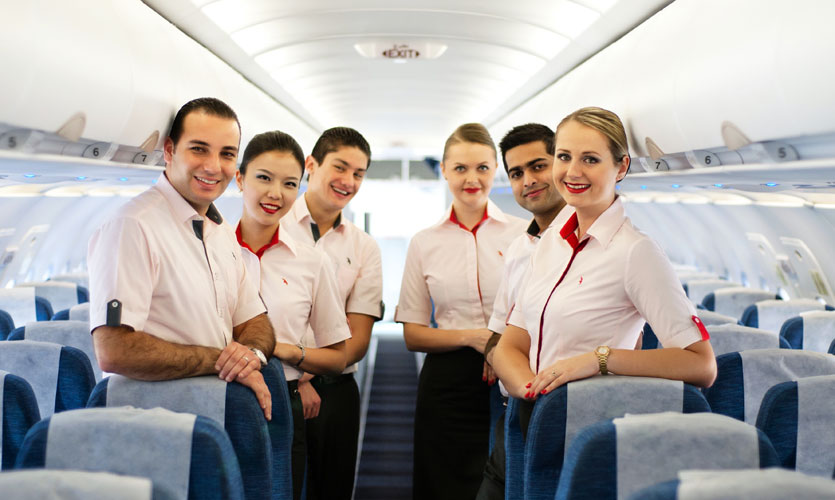 Dressed by – Licc
T Shirt by – AkiY
Photographre touched by – You're my Favorite
Hair andMake up – Capello Salons