I woke up early on Sunday for one reason, and that was to swim in a bowl of ice cream, and who can ever say no to ICE cream. Café Kai! Hilton Colombo is celebrating Ice Cream and on the 22nd it was Ice Cream Day with a fantabulous ice cream menu. And now due to popular demand, the promotion has been extended until the 28th of July! So you can always go for your favorite scoop.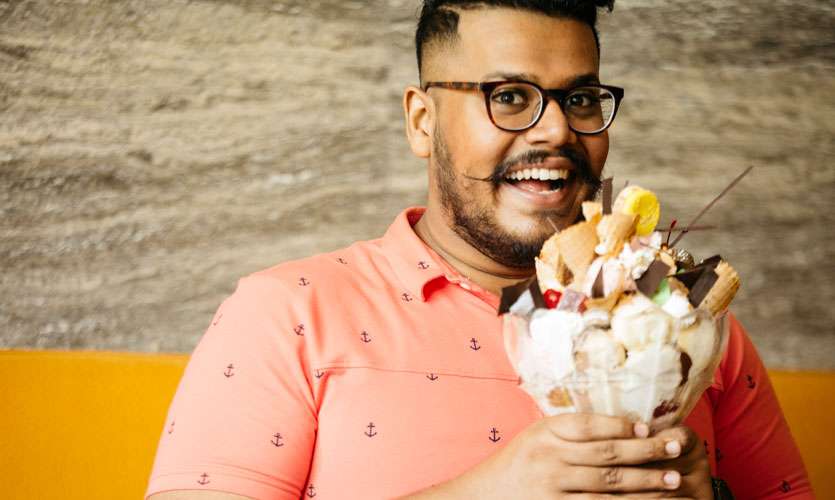 I tied the DOUBLE "XL" which consists of 25 scoops of ice cream with crispy wafers, waffles and fresh strawberry, feuilletine crunch, roasted almond, berry compote, marshmallow, chocolate sauce, jelly beans, macaroons, cookies and the whole lot with Chantilly cream. And when I thought noone will dare take the challenge and finish this, I was wrong not one but two finished it in 5 min and I felt so underachieved. You must go try it for the experience.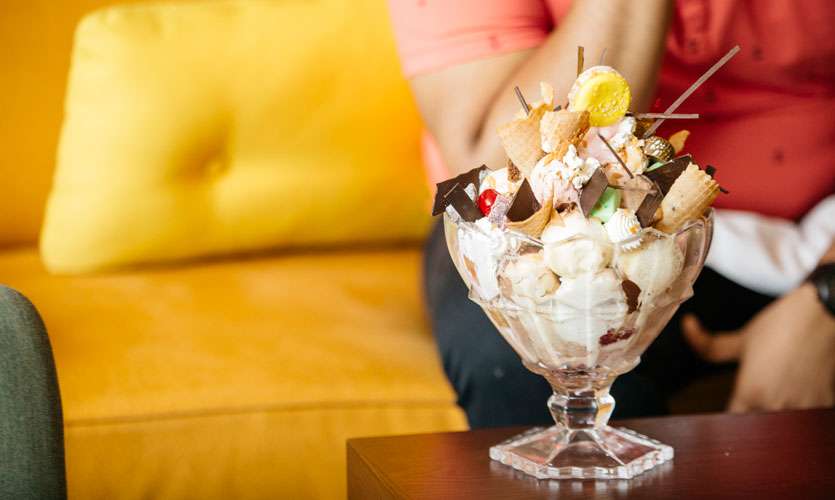 If you want to keep it simple they have XL, regular and even scoops and crazy two Gelato ice cream combos, there have a range of floats, namely; Coffee Latte, Apple Tea, Strawberry and Hot Chocolate to choose from!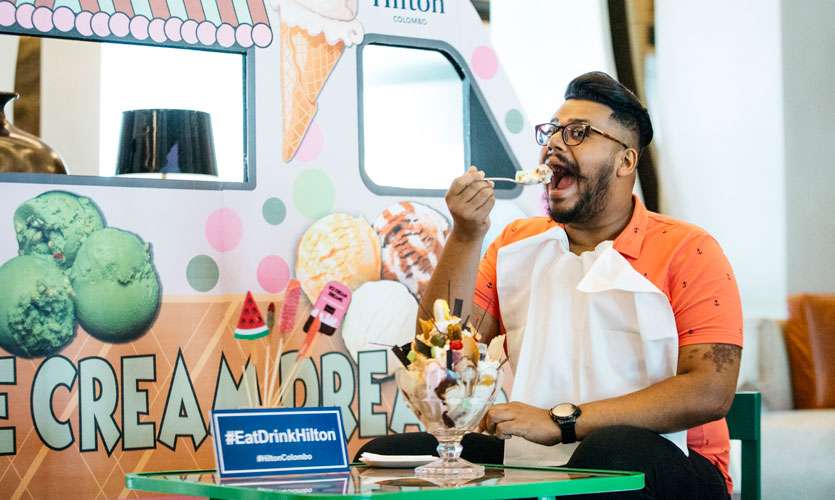 So drop by during this fiesta and enjoy the yummiest of ice cream dreams put together by Hilton Colombo's Pastry whiz and Il Gelato. You are NEVER too OLD for some ice cream
Photographs and video by – you're my favorite
Hair and
Make up
– Capello Salons