What

-
Zylan Boutique Hotel
Where -

115, Rosmead Place, Colombo 7
Who

-

Helen Cheung and Viran de Silva
Sometimes we don't need to look far to find the peace and quiet. I visited a place with great hospitality, intimate surroundings and lots and lots of love.
This place took shape in 2010, when Tsui Yan Ting Jennifer, who is a Hong Kong Chinese world-renowned artist was paying a long overdue visit to our little island. She is known for her beguiling and luxurious flower paintings on traditional calligraphy paper and she is the first female Chinese artist to be given her own exhibition at the United Nations Headquarters.
Jennifer was looking for a place to paint and display her art while also encouraging and nurturing the creativity of young, local artists by conducting 'Masterclasses'. This concept soon changed to an even more challenging proposition when her daughter Helen suggested that they could incorporate the original idea and also run a boutique hotel in Colombo. After several months and visits, an exclusive property in Colombo 7 was decided upon and 19 months later, Zylan welcomed its first guests in December 2011.
Each of the guest bedrooms and certain main areas of the hotel are adorned by Jennifer's vibrant paintings that are reflected in some ways in the name of the hotel, which means 'to blossom' or 'to bloom'.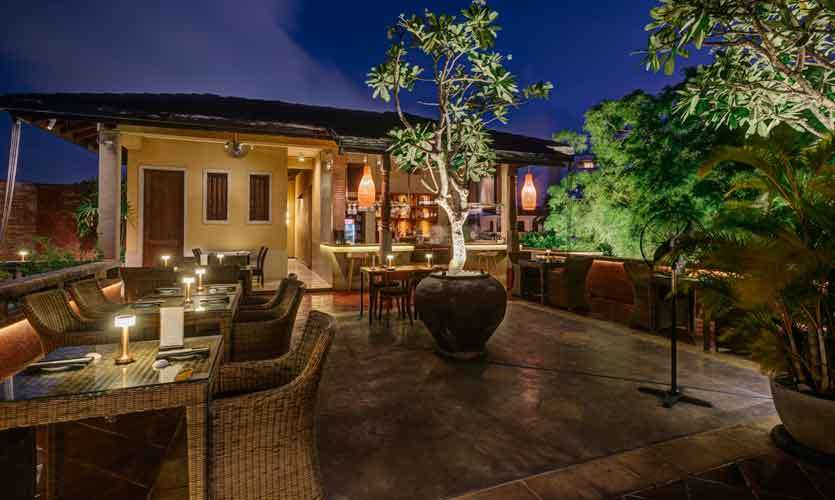 I checked into the Executive room, spacious and full of light.
On day one I tried the well-known and loved Japanese restaurant and I must say they must surely make Japan proud - picked a few with my team and we were just left asking for more and the best part is that it's priced so well
8.

CHILLI CRAB MEAT & PRAWN DON
9.

MIXED NIGIRI & MAKI PLATTER (12PCS)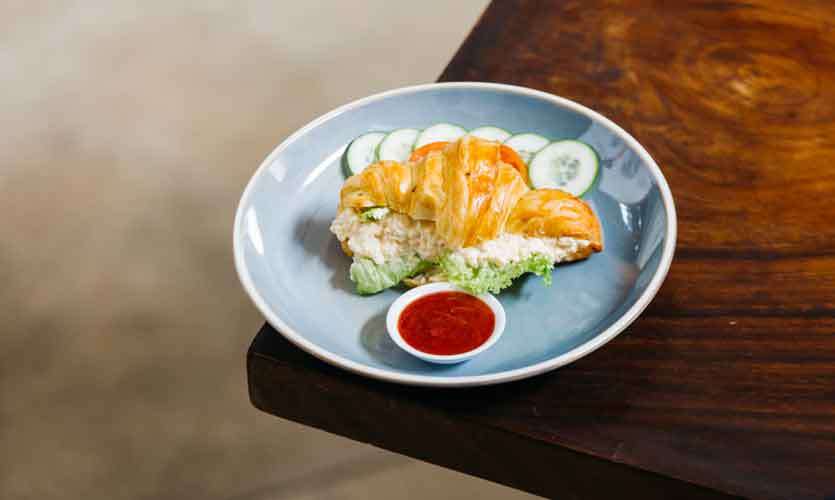 You can also dine by the pool with a nice view and pair it up with all their cocktails and mocktails.
You feel so at home waking up at Zylan and when you walk down the stairs and see the VERANDAH CAFÉ all ready with BREAKFAST you are left with a smile. If you're looking for a good wake up they have mastered the coffee perfectly and it comes in BIG quantities. It's great for a big boy like me, or if you are true coffee lover.
They have a well-balanced option, if you like the starch or not they have it all
1.

EGGS BENEDICT WITH AVOCADO, SAUTÉED SPINACH &MUSHROOM
2.

COLOSSAL MUSHROOM OMELETTE
3.

FRESH CROISSANT WITH EGG MAYO
4.

ZYLAN ENGLISH BREAKFAST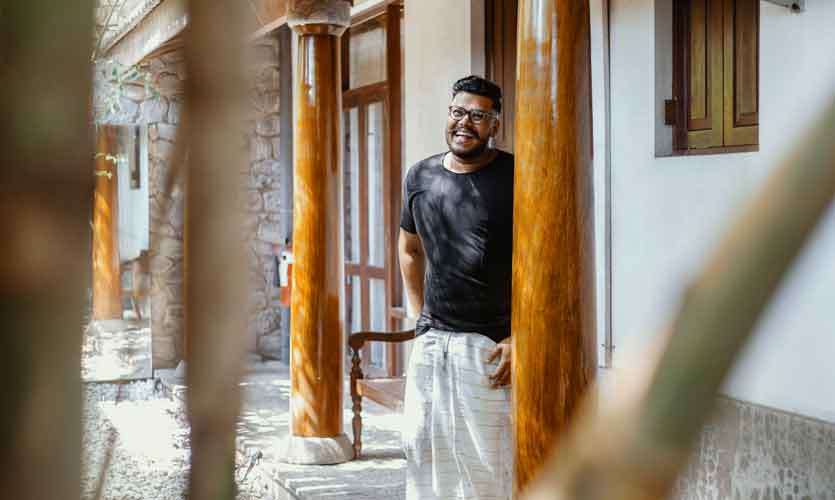 THE VERANDAH CAFÉ LUNCH is impressive and one dish stands out hands down
1.

SPICY PRAWN PASTA – full of flavor and the prawns were just done perfectly
2.

THE CLASSIC FISH & CHIPS SERVED WITH FRENCH FRIES
3.

BBQ BEEF BURGER SERVED WITH FRENCH FRIES
4.

GARLIC CHICKEN PITA WRAP
My relaxation was taken to another level with a little tea party planned out for me. It's a new thing that Zylan is getting into as they team up with Dottie's for some freshly baked items daily, available from the tea shop.
What's special about these goodies is that everything is baked fresh and only for the day; it just melts in your mouth!
I had Almond Raspberry Shortbread,
Passion Fruit drizzle cake,
Dark Chocolate Brownie (gluten free), and I was the first to taste their new Chocolate Chunk English Scones served with whipped cream and homemade raspberry jam! Gosh! I was in love.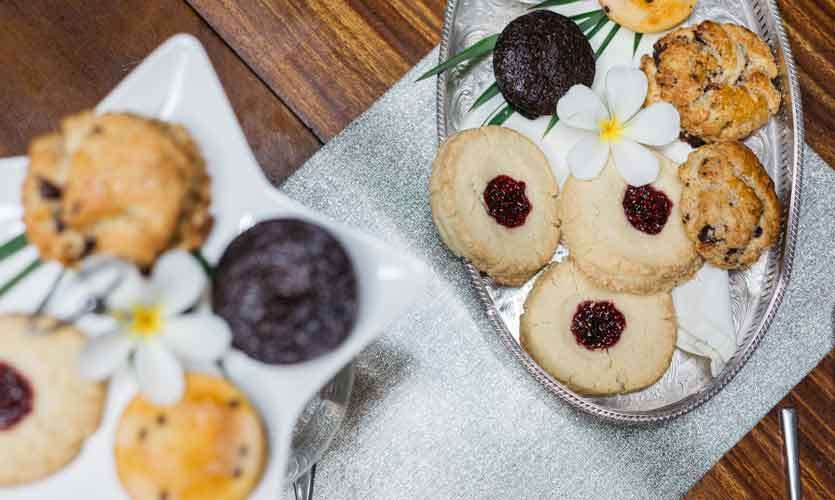 Their new menu includes a number of Gluten free, Egg free, Refined sugar free and Vegan options and you can get them all when you visit Zylan
This is also the home of the well-known brew Bar where they serve the best bubble waffles.
When you visit them next for a stay or to the restaurant do not forget to meet the ever so sweet Helen. She'll definitely put a smile on your face! Viran is the silent supporter – they sure make a great partnership and this place is a must visit.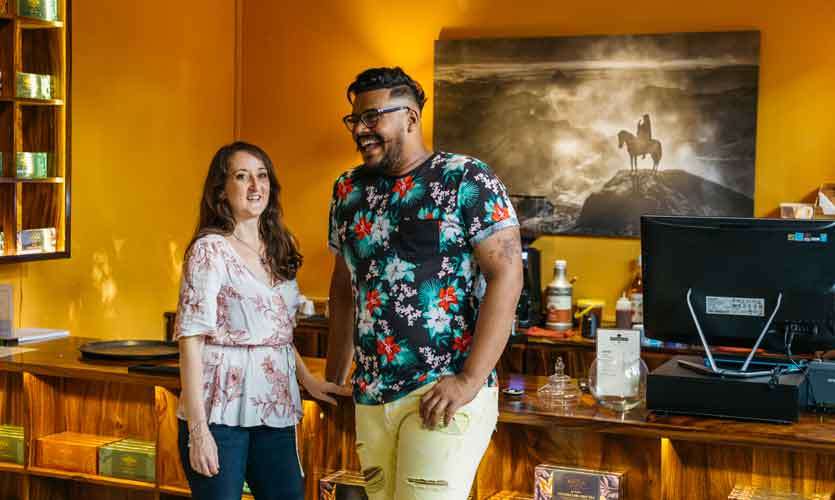 Photographs and video by – you're my favorite
Hair and Make up – Capello Salons
Dressed by – LICC and DXL