What - Living Proof part of One Billion Rising
Where - Independence Square
When - 14 of February
Who - Jake Oorloff
'Living proof' is a visual storytelling project by Jake Oorloff. The first public exhibition of the artist's new work opened on the 14th of February at the Independence Square, Colombo, as part of One Billion Rising. A global campaign to end violence against women (cisgender, transgender, and those who hold fluid identities that are subject to gender-based violence).
Living Proof is an ongoing project that seeks to document the lives of Lesbian, Gay, Bisexual, Transgender, Intersex and Queer/Questioning (LGBTIQ) communities in Sri Lanka.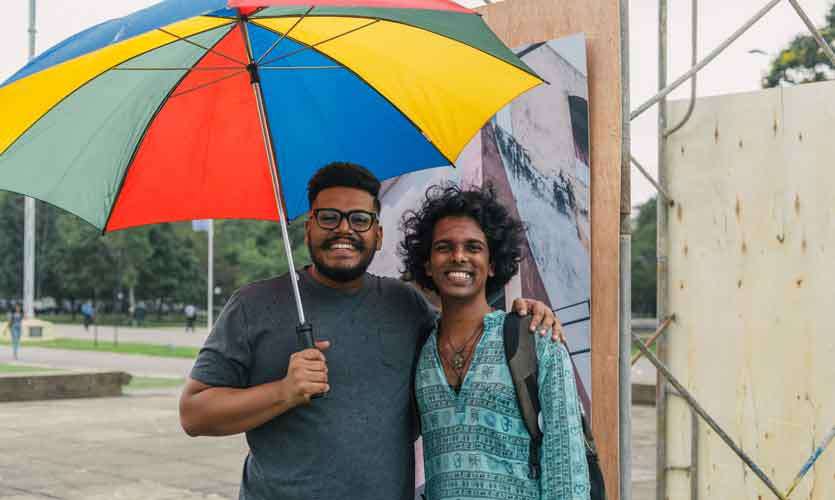 Jake Oorloff is a performance artist and theatre practitioner. His theatre over the last 12 years, created against the backdrop of war and the post-war speaks for counter narratives and is located within the context of art that is activist. Informed by storytelling practice, part of Jake's work consists of working with communities that you don't always hear about or hear from. 'I have worked with communities both here and in India on various artistic initiatives. I worked intermittently for about four years in Kerala with Youth of 'backward classes ' a term used by the Government of India to classify castes which are educationally or socially disadvantaged; I later worked with Tibetan Youth in exile in India and since 2004 with the LGBTIQ community in Sri Lanka.'

Tell me about your work with the LGBTIQ community?
'I have worked with communities of LGBTIQ people to co-create performances. Living Proof takes a slightly different turn because of the shift from live performance to photography and text'.
'I was interested in documenting LGBTIQ people as they live alongside all of their other intersecting identities, realities and interests, representing LGBTIQ people as both members of a distinct community as well as critical contributors to the country's social fabric. For the most part the media and sadly, even some artist have managed to reduce LGBTIQ lives to mere caricatures; Presenting LGBTIQ people in stereotypical ways that further contribute to the stigma.'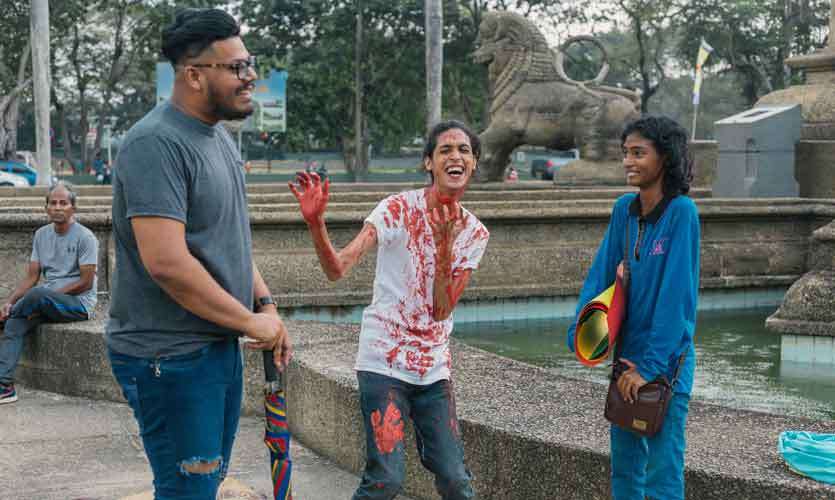 Jake further added 'For me, it has been interesting both on a personal level and in terms of artistic investigation to try and understand the way in which LGBTIQ people negotiate the everyday struggles but also the more complex struggles of identity, desire and the self in a context that is deeply oppressive.'
The WTF family was happy that Jonny was taking all the pictures which were featured at this exhibition

Jake tell me, how did you team up with Jonathan?
'The choice to work with Jonathan Wijayaratne from You're My Favorite on this project came as I was discussing potential collaborators with a friend. Jonathan was as excited as I was about the project from the very first meeting we had. Naturally, having seen his work, the choice was an easy one to make.'
Although it rained - people were there to see the stories, which I think is a great start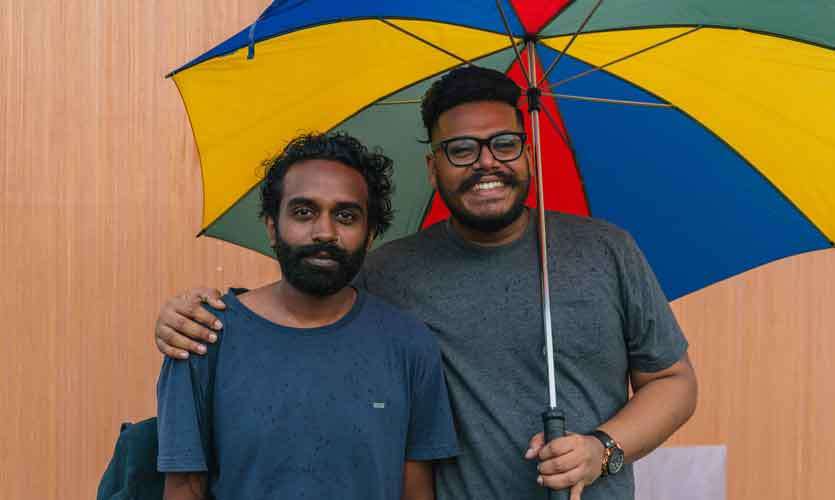 Would this be an ongoing project?
'With this first series of stories I wanted to test the process and also how Jonathan and I would work. I had done the initial interviews and I knew I wanted the individuals who were part of the project to be involved in deciding how they would be photographed and where. I felt this would be insightful and offer texture to these stories. Everyone who engaged with me on this project has been so supportive and encouraging. I have been humbled by the courage and the strength of the individuals we met and worked with.'

What would you say is the pressing issue?
'We, as a society, have used religion and law as a tool of oppression against the LGBTIQ community. We can no longer claim ignorance. LGBTIQ people live in every neighborhood and come from diverse backgrounds… to ignore the glaring inequality and oppression is to contribute to it and be complicit in it.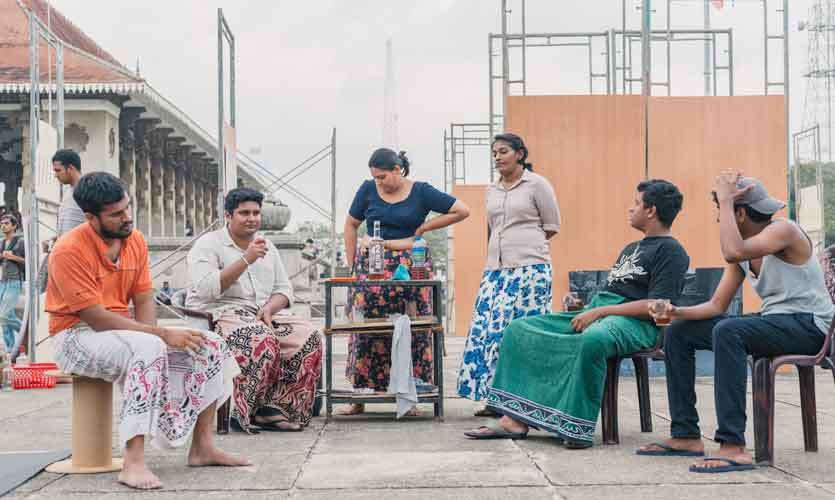 There were a few people who went out of their way to support me on this… Anjani Perera, Sriyal Nilanka, Tharindu de Silva in particular helped in various ways to make this first exhibition possible.
Many like this will only strengthen the community we all live in. And let's work for it to be a home to everyone
Today on WTF
Pics and production- You're My Favorite
Hair – Capello Salons
Look by - DXL
Dressed by - LiCC Jeans