Where -

No. 41 Maitland Crescent, Colombo
Who

-

Dinesh Wijesinghe and Gehan Fernando
This week on WTF, I bring out the wild side, and hop around like Tarzan. We check out the all-new KAVA, making new waves with the roof top bar scene in Sri Lanka. With a breathtaking view from the top overlooking the scenic Colombo Cricket Club grounds, or if you want you can also feast your eyes on some of the swimmers on the left, or just the night skyline. You have your options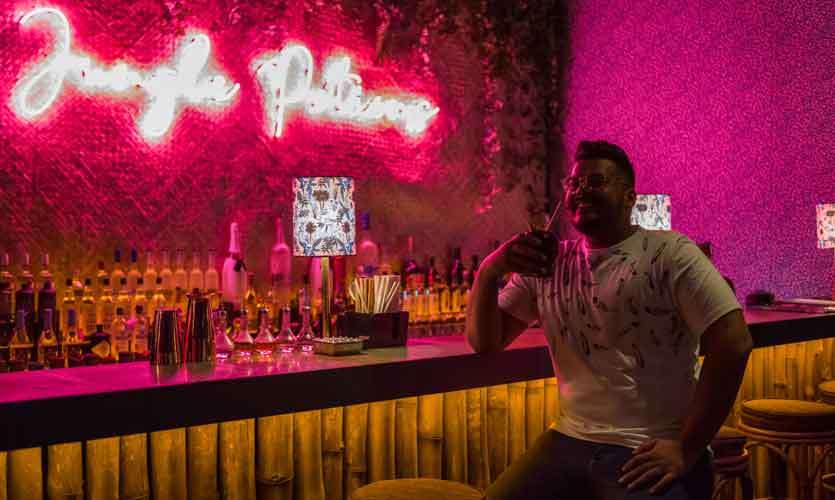 I was talking to a few who came by to flock at the same bar, and we all agree the food and drinks are priced well and it sure does taste good, specially because the menu is tight and well put together keeping the theme in mind and Staying true to its name Kava - a crop that grows in the Pacific Islands, I always feel when the menu is small and easy to understand it's easy!
The cocktail menu is full of great things to get you swinging but A must-try on their cocktail menu is the Juju Juice among other Potions such as Bonna Yako! And the presentation is fun too, and they have sure kept most of it local.
When you get off the lift , which specifically say "5 people only" you are in another setting all together; the palm tree at the entrance will put you in the mood immediately, your booty starts shacking and the jungle vibes take over. They have spent a lot of time thinking on everything including the custom-painted couch cushions, dim red and green lighting, even to the colours and prints used!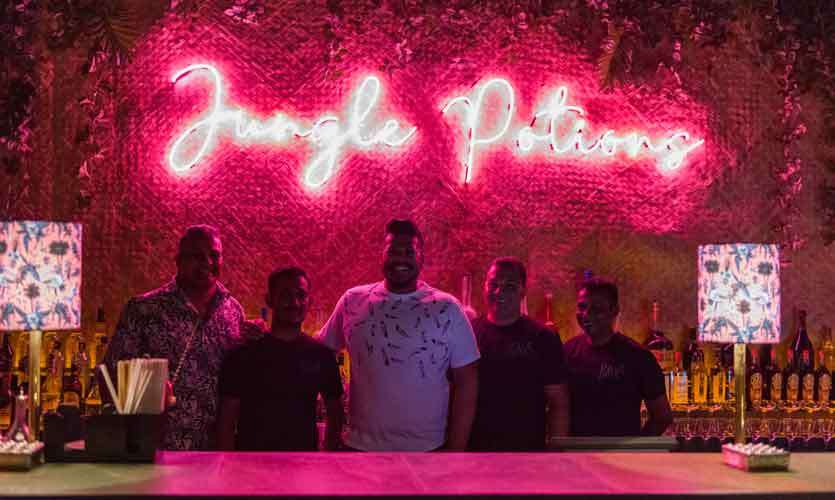 The food is the star and you just want to keep eating those sweet potato fries, "isn't it healthy" I think? Well I don't care – just too good and the dips are amazing. Every dip was so creative and gives a shock right down your spine, Kava's 'jungle potions' are put together by the 'Witch Doctors who seem to have got all the flavours on point!
Kava Lava Burger won my heart, it has everything – crispy chicken, bacon, pineapple it was a party in my mouth. The next is the coconut battered prawns served with a house-made pineapple sriracha sauce – "YUM' I can dream about it, and for something sweet I had doughnuts with a burst of Chocolate – I sure will like a big blast, but the sweetness was just perfect with the sugar sprinkle on top .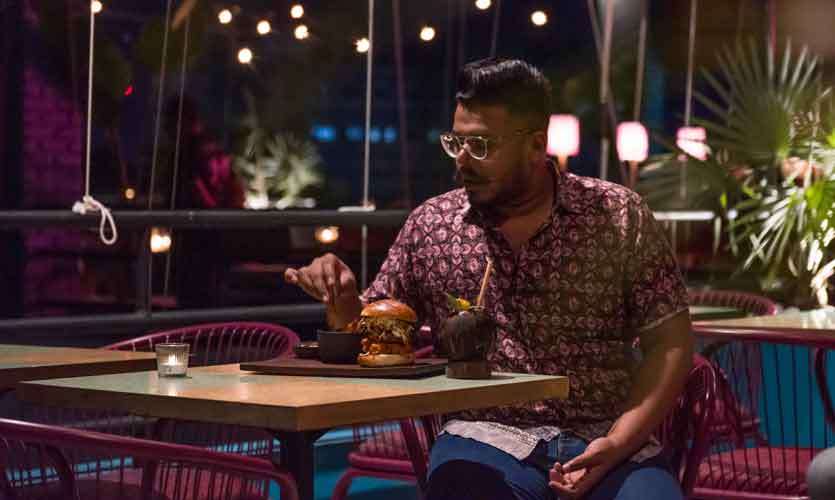 Today with everything around us, we don't want something that will break us just to have some fun, and that's why I love the pricing here ranging from Rs. 450 – 2000 (before tax)
Go enjoy the sunset with a good drink and good food to go with it and the place is perfect for some insta pics too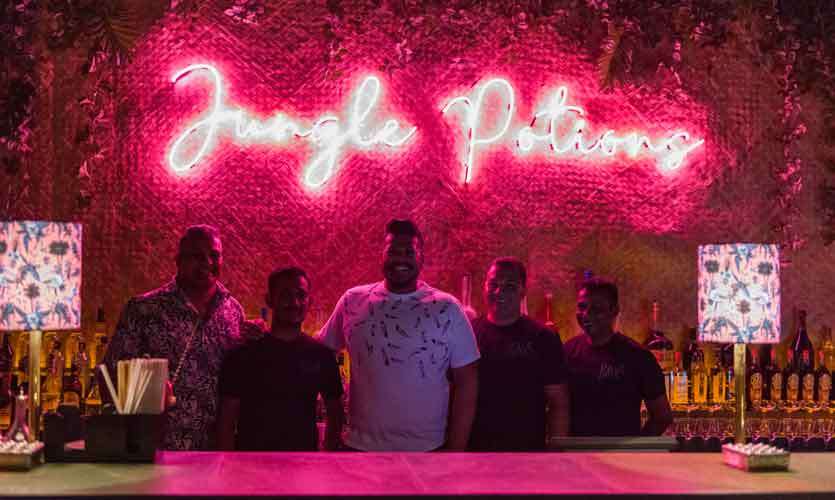 Today on WTF
Photographs and video by – you're my favourite
Look by – Gitano Ceylon
Hair and Make up – Capello Salons
Dressed by – LICC and DXL