What - Brew Bar
Where -

115, Rosmead Pl, Colombo 07
Who

-

Asif Jiffry & Helen Cheung
Social media took me to Brew Bar's bubble waffles, where I felt like a kid living the yum life located in Rosemead Place, inside the beautiful Zylan Luxury Villa. It's a cute little spot with some tasty things waiting for you.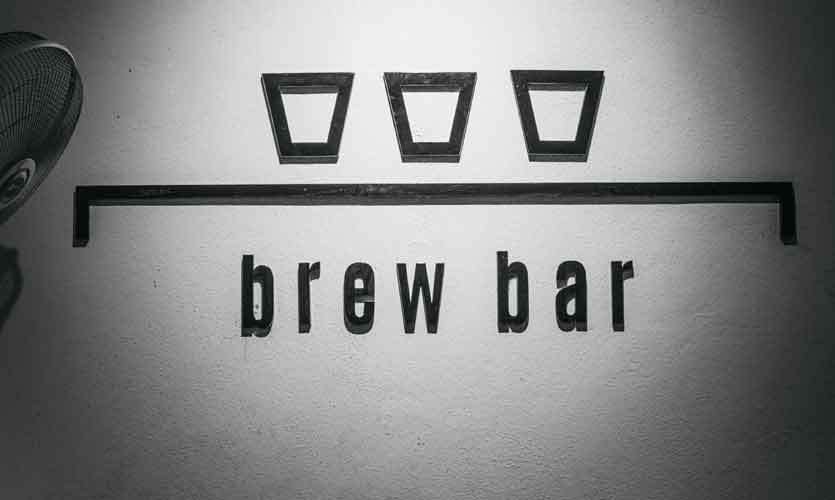 This concept came about after launching Bubblelement says Asif. "I was intrigued by how well Sri Lankans accept new concepts and how keen they are to try new things. Sri Lankan's love comfort food."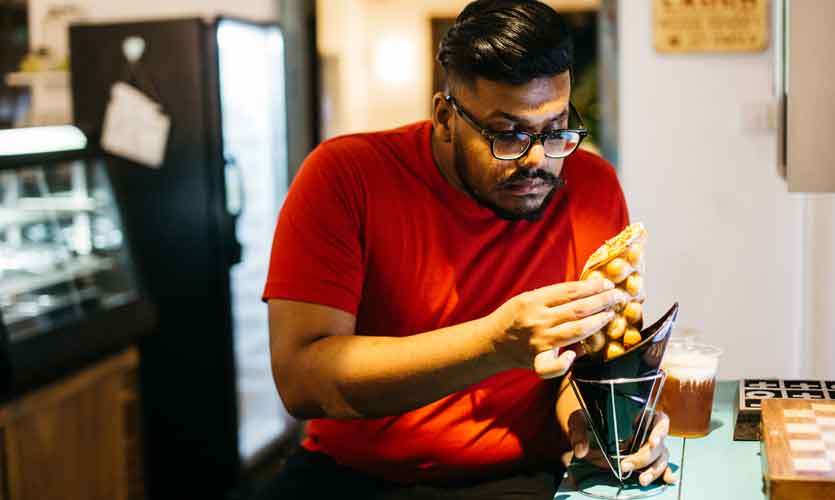 The food menu here is limited and it's good, so it's easy to make a decision. Sweet bubble waffles and a couple of savory ones. For those of you who haven't tried this place yet, ordering a sweet waffle here includes 4 simple steps:
1. Select the waffle - original/chocolate
2. Choose the ice cream - chocolate/vanilla
3. Pick the topping - Nutella/Caramel
4. Select the content - Oreo/KitKat/Snickers
All this for just Rs 690/- and you can add more content for Rs 200 extra.
Pol sambol, cheese & sunny side up – this is what I tired and I just loved it, the little cheese flavor on it just hits the spot
Cheese, sausage & Sunny side up – this seems to be fast moving, juicy and full of flavors. Who can say no to this?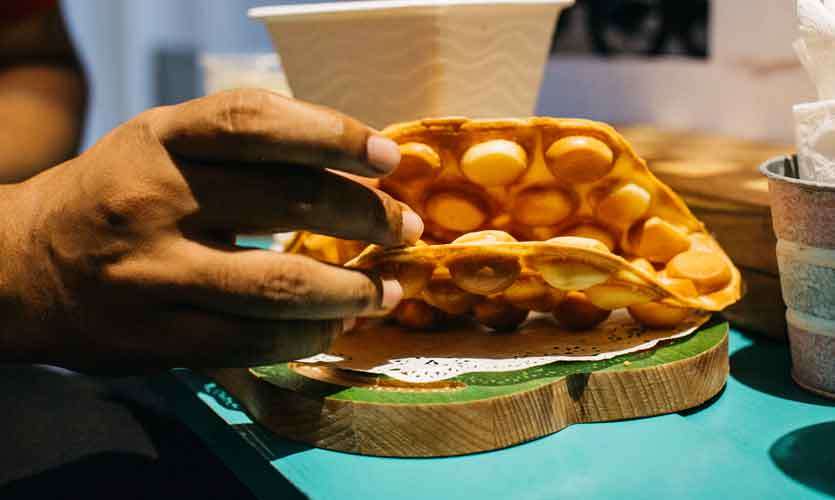 The biggest seller is the sweet bubble waffles, the Kit Kat bubble waffle and the Oreo bubble waffle. The waffles are made fresh; crispy on the outside and juicy on the inside.
Asif Jiffry and Helen Cheung who have been friends for along time thought of partnering and opening this concept. I met Helen and she is just too cute, full of life and was so happy that we loved what she served us!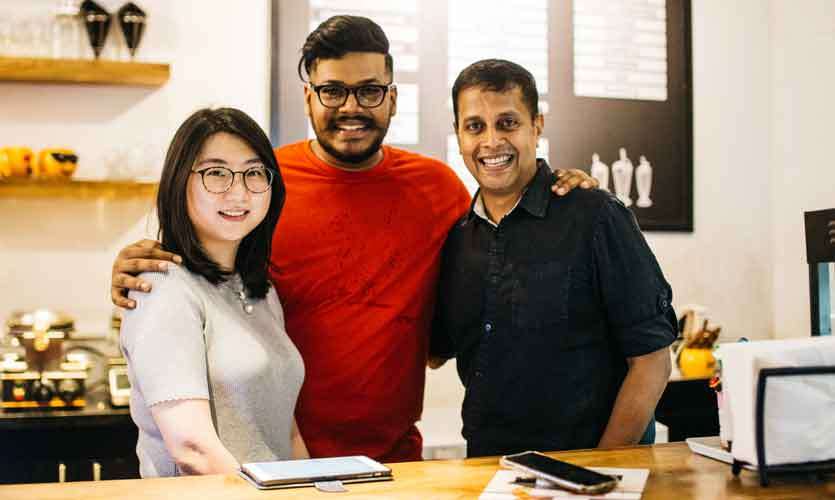 So I asked Asif Where does the inspiration come from?
When I was travelling I came across this Bubble waffle booth and researched into it and I found out that the origins were from Hong Kong. At that time I was relocating Brew bar to Zylan down Rosmead place and my friend Helen who is the owner is originally from Hong kong and we decided to give it a go. At the same time Helen came across the Cheese tea concept, which was getting very popular across the world and very popular in Hong Kong as well. This is going to be the next best thing after Bubble tea. And we worked tirelessly to get the correct formula so that it would taste good. We wanted the Bubble waffle /cheese tea moment to be an instagram worthy capture and all our waffles are served in emoji cups that reflects the mood you're in right now.
Helan was telling me to try out the cheese tea, and I was like "WHAT" then I tried Lychee Cheese tea The combination of cheese and tea sounded kinda odd, but this cold Lychee Cheese Tea (Rs. 490) turned out quite well. With a foamy layer of milk and cream cheese on top, it was one refreshing drink. Underneath all that fluffy foam, the drink was yum – I just loved it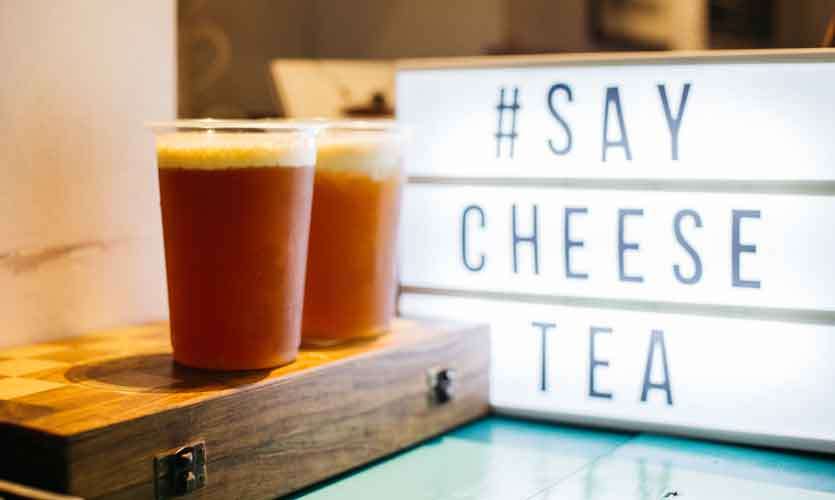 The overall vibe I was left with as I walked away from the place was one of satisfaction, stemming from the mood it put me in as soon as I entered, the cute ambience and items on their menu and the complete take over of feel-good emotions.
Today on WTF
Photographs and video by –
you're my
favorite
Hair and Make up – Capello Salons
Dressed by - LICC