What - Taphouse by RnR
Who - Ranganiy & Ruwani
When - 5.00 p.m. – 11.00 p.m
Where - Dutch Hospital Shopping Precinct, Hospital Street, Colombo
WTF this week made me think, I should be working in the concrete jungle doing a 9-to-5 job so that I can be chilling at Taphouse with my mates
What's amazing is that even shooting on a Monday at taphouse is a packed evening.
Taphouse is everybody's go-to place for food that's made for your wallet and it's also soo yum, A great place to come and spend some quality time with your co - workers or even with your friends. On Friday and Saturday nights, the place is packed to the brim! All in all, it's a great place with good food, amazing music and of course, beer and drinks.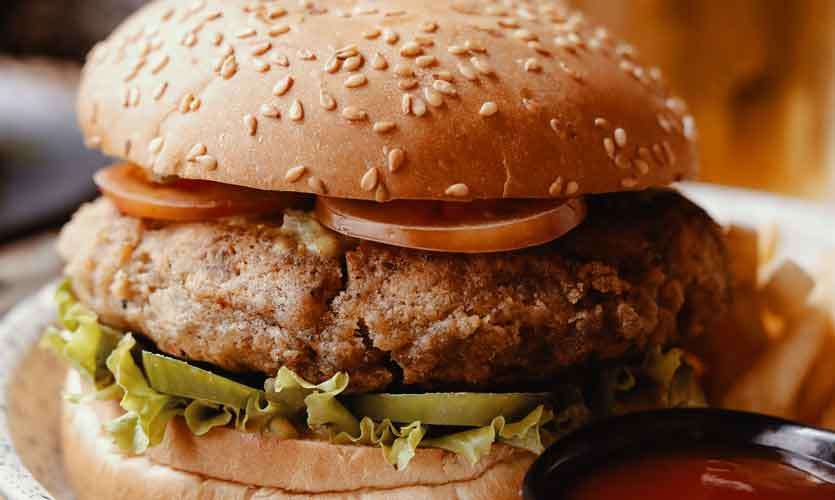 Taphouse is always known for music and talent, They've got live bands playing Wednesday through Saturday. The famous Slipping Chairs were made to shine there and they give more and more space to talent
Today I had a chat with Ranganiy about all what's new at Taphouse

1. Whats the story behind the Name?
Taphouse by RnR opened in 2013 and it's called Taphouse as we carry a variety of draught and bottle beer. RnR stands for Ranganiy (my self) and Ruwani (my sis in law) and yes we faced many debates but finally we got through. We both like to enjoy simple things in life and food, drinks and music play a significant part. Taphouse by RnR is a place we wanted anyone to feel home and belong. Simple and being accepted for who you are is something we both believe in and Taphouse by RnR is exactly that.

2. What made you start this venture?
Well, it was a challenge ,,, but Taphouse by RnR is a result of a dream originated when I was working at a Restaurant in Australia to support tuition fees for my Post graduate. Also hosting people probably practiced at home and I got it from my mother. It was a challenge because we both come from a management background and we both are mothers. So it was a challenge which we have proudly succeeded in and went on to open our second outlet in Galle in 2014.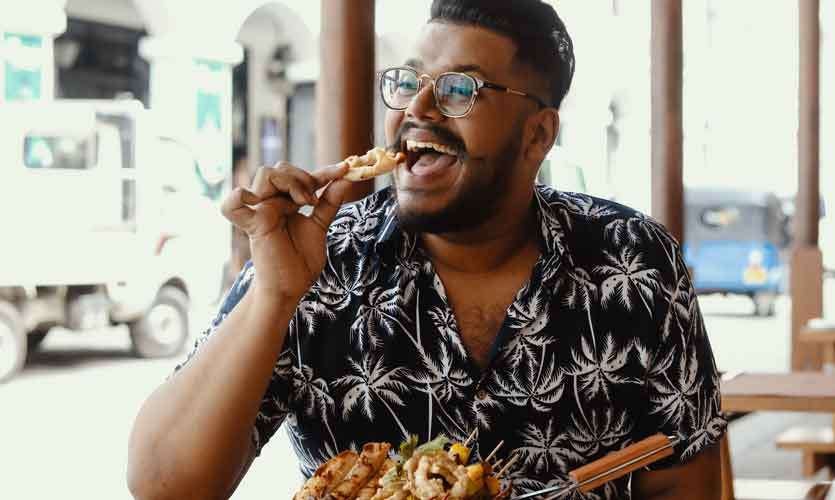 Taphouse byRnR always promoted new talent – how has it been?
Well we believe in developing together, and we have given a platform to bands, photographers, painters and we are proud of creating the buzz in Colombo.

3. What's new on the menu?
We have started a new Lunch menu which is perfect for executives with a busy lifestylel. We got different mixes of rice, pasta with a choice of meat and also salads as well.
To our normal menu we are adding a new range of sharable platters, which we are quite excited about and we have our signature lingus burger and pol roti koththu range.

4. What's the inspiration for the food, how often do you change the line up?
Mainly we like to take standard Sri Lankan ingredients and dishes and present them in a completely different way. So for example we all know what a lingus sausage is...but a lingus meat patty with a treacle mustard made into a burger? That's new.
We take our time with these dishes. Usually we will experiment, tweak and redo these dishes for months before we put it on the menu.

5. What would you say is a MUST try when you visit Taphouse by RnR?
The grilled platter is our sharable dish. It's great for a group of friends on a night out. It is a meat lover's dream. There's chicken, pork chops, chicken wings, kochchi sausage, grilled pineapple and ciabatta bread.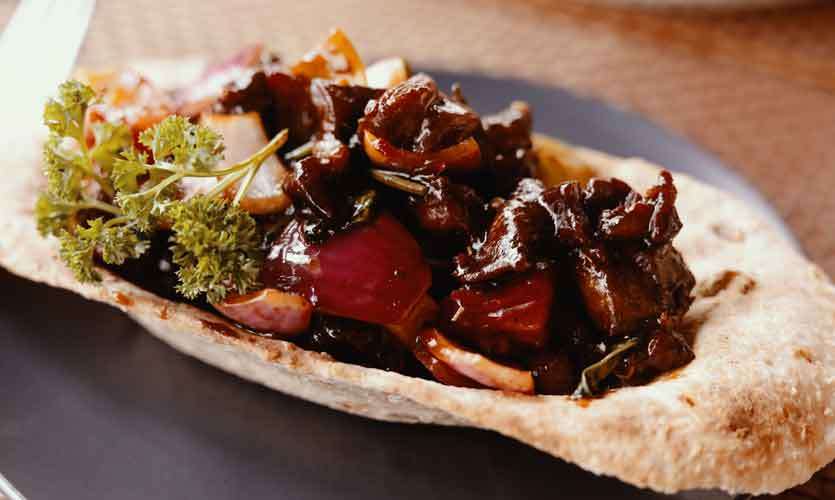 The pol roti koththu came about from wanting to reinvent the well admired koththu. We wanted see how we could change the koththu base. We tried a bunch of different things; bread, noodles, pasta. But in the end we knew we had something with pol roti. We love pol roti. We love koththu. But we eat both only a certain way. With pol roti koththu we paired the two together to make an amazing dish! We have two flavours so far - chicken curry and the fiery kochchi sausage.

We really wanted to do something with lingus. Lingus has a lot of Dutch influence in its preparation, and it really should be as famous as other spicy sausages around the world. The thing is when you think lingus you think about the lingus packs you get at the frozen food section right? Actually there are quite a few small business owners in Colombo and Negombo who make lingus fresh based as their own family business. We sourced lingus meat from these suppliers and went about making a pork burger. With lingus you already have the complex flavours of the spices and we balanced it with a treacle mustard sauce.

The Hot Butter Cuttlefish is a staple of any good Sri Lankan bar menu. And we have been doing it for years! We fine tuned the recipe recently with our homemade Chillie oil and chillie paste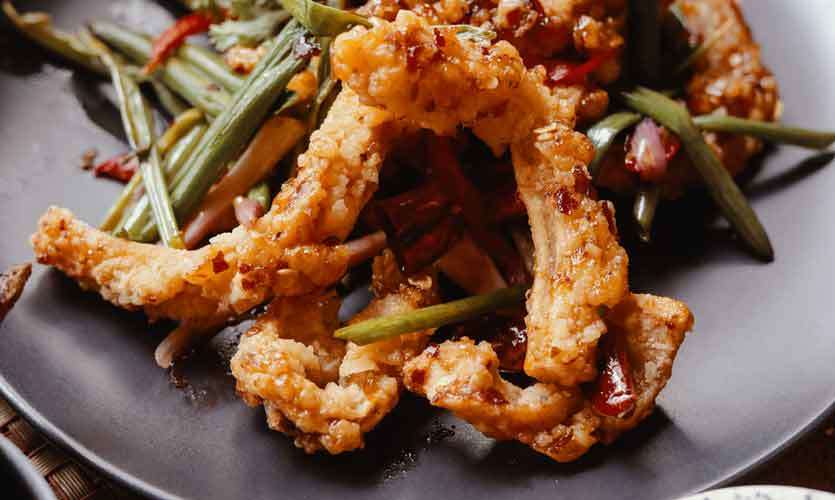 6. Most selling Drinks?
Beer is huge at Taphouse by RnR. We have different types of draught, seasonal flavoured beer, as well as a wide selection of international beer bottles all of which are very popular. Our cocktail pitchers come in a variety of flavours and we see groups of friends love to try it out. Most recently we really got into developing our own signature range of arrack cocktails pairing it with local ingredients that is not commonly used in mixology. We have come up with some very unique tastes that people don't expect from a typical arrack cocktail.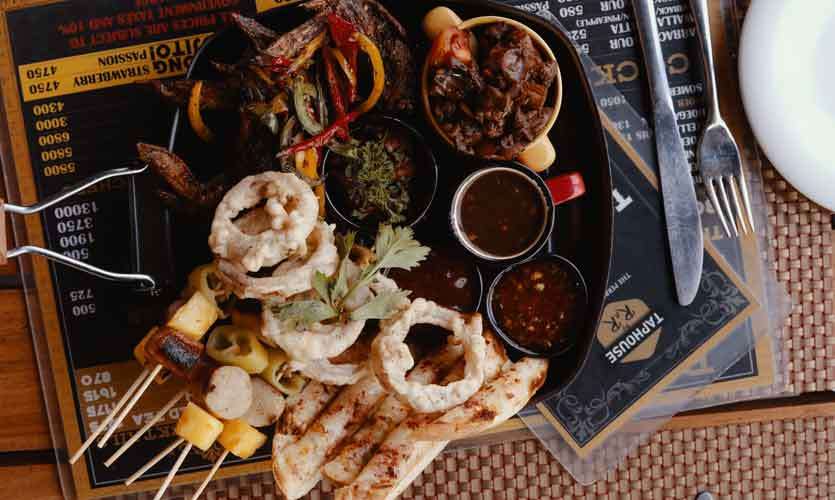 It's a place that's been around for sometime, a place I'm sure which feels like home to many - I sat and tried all what's going to be sizzling hot on the menu soon. I must say it looks amazing and tastes even better, so let's let's all meet this Friday to dance the night away with good food and drinks

Today on WTF
Pics and production- You're My Favourite
Look by - Culture by Ari
Dressed by - LiCC Jeans
Hair by - Capello saloon