Where -

42 Dutugemunu St, Dehiwala-Mount Lavinia
Who - Tashali, Ashanthi, Darin, Ranga
On WTF this week, I visit the all new place which opened its doors just a few weeks back and it's becoming a popular place to hang out and have a bite. The Daily Staple is a cute little bistro beautifully lit up and located below High Octane Fitness, Pamankada. It doesn't mean they ONLY serve the steamed veggies, they serve it all with a stunner line up on the Menu.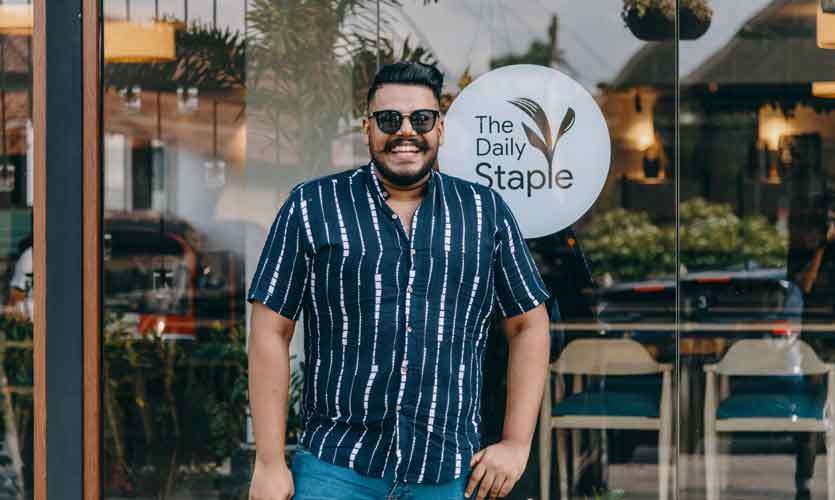 The Daily Staple is setup to serve Farm - to - Table, Unpretentious, Honest Food made of locally sourced high quality & fresh ingredients to its customer base. Says the power house team who runs it, A spin off of Chef Priyadarshana formerly with Tea Trails & Chef Buddhika, the staple ethos is for its customers to Know What They Eat.
I so wanted to check out this new place, as it's a distraction when I try and walk up to the gym, but now I have a good reason to motivate me, they say you have won half the battle when you get to the gym, well I do get it to it and spend it at the staple
Sat down with the team to ask them a few questions
1.
What made you get into business?
We got into this business cause we wanted to change the mindset that good food is healthy. When we say good food it means ingredients that are the best in the market, sourcing from suppliers directly, working with farmers. You can eat a pasta a burger all that and still be healthy we wanted that mindset.
2. Most Selling Item on your menu?
I will say is the Laksa which comes with a hefty serving of seafood, noodles and a nice warm bread bun with butter, the oven roasted chicken, chicken wings, lamb burger & the avo toast with poached eggs & smoked Salmon.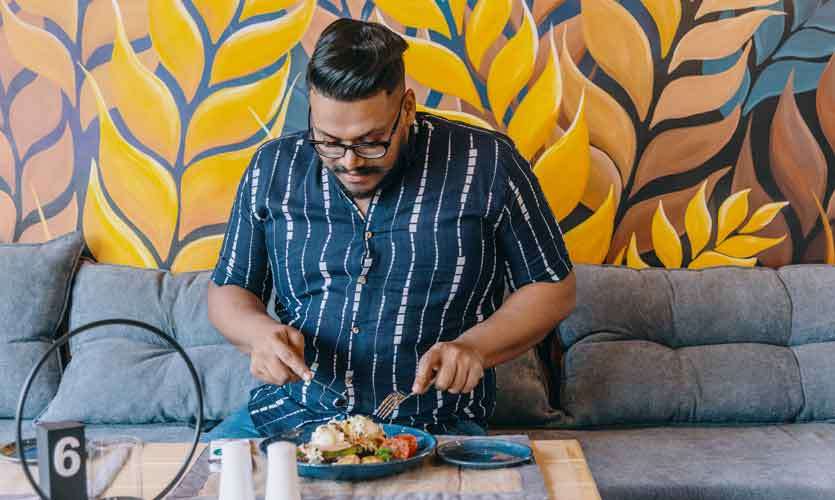 3. What should one try when they visit the Staple?
Take time to have a real meal. It's a family restaurant run by a family so we want people to sit back, start with a drink, a starter, a main and a dessert. Have it at the bar if you are alone with a chat to us one of the family is always around or enjoy the wifi…..or bring your friends/family. We have a kids' menu as well
4. How long did it take to finalise it all?
The time was taken to source the best staff especially the chefs and also find the right suppliers. To deliver our vision of good food we needed people to buy into creating taste, quality and wholesome grandma's food.
They are open for Lunch & Dinner for the moment ( 12 Noon – 10PM) soon to be open for Breakfast. And I did get carried away when I walked it , I wanted to try it all, with chef's recommendation I got the following
Laksa, Avo Toast w. Poached Eggs & Smoked Salmon – so filling and the spice was just fine for the rainy weather
Chicken Burger with home baked Bread – I loved the fact that the bread was fresh and it had that freshness which is hard to get when you buy your burgers from most places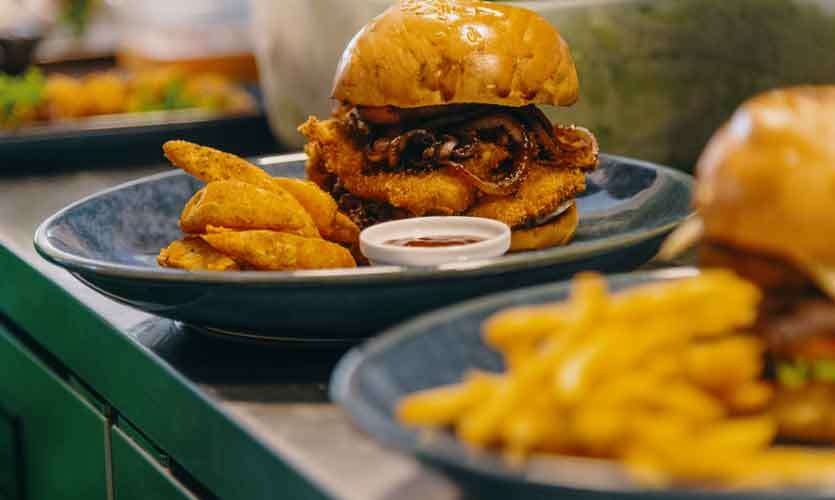 The team at the Staple believe that it's not what you eat, it's how you eat it, give your body ONLY the best that's what they want- top project "We want people to come daily and enjoy the staple food items i.e. Pasta, Soup, Rice, Burgers & some healthy options made of whole wheat, atta, munatta, chickpeas etc. " says Ranga who had his hands busy with my food it just made me understand the food is desirable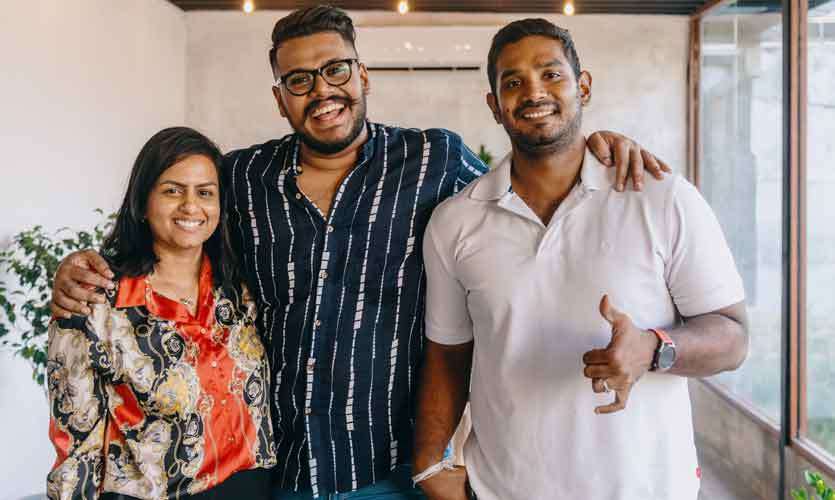 If you want it all healthy this is the place for you, their main areas of interest is Nutrition. And they are soon launching a Meal Plan Option with their inhouse Nutritionist for Grab & Go or Delivery.
Today on WTF
Photographs and video by – you're my favourite
Hair and Make up – Capello Salons
Dressed by – LICC
Look by – Culture by Ari