Where
-
Colombo City Centre
When
-
Weekdays 10am to 10pm Weekends from 10.30am to 11pm
Everyone is talking about CCC but the food at this hot spot is the BUZZ, I went to try out the famous Food Studio on Monday during sunset, and that's a view you must not miss out on.
Food Studio is the brand spanking new Food Atrium that's opened up on the third floor of the Colombo City Centre. 'Atrium' because calling it a Food Court simply does not cut it. From the interior design, to the tropical art done by the staff and students of AOD on the wall, to each of the specialty mini-restaurant type outlets that serve up fresh, authentic dishes from around the world, to the breathtaking view of Colombo and the Beira from the rooftop bar area, Food Studio breaks the Sri Lankan understanding of what a 'food court' should be. It's also proud to announce that Sri Lanka's first Michelin inspired Dessert Bar, House on the Moon, is under its wing, and due to extreme popularity this place is always running short of things which just goes to show the love we have for sweets.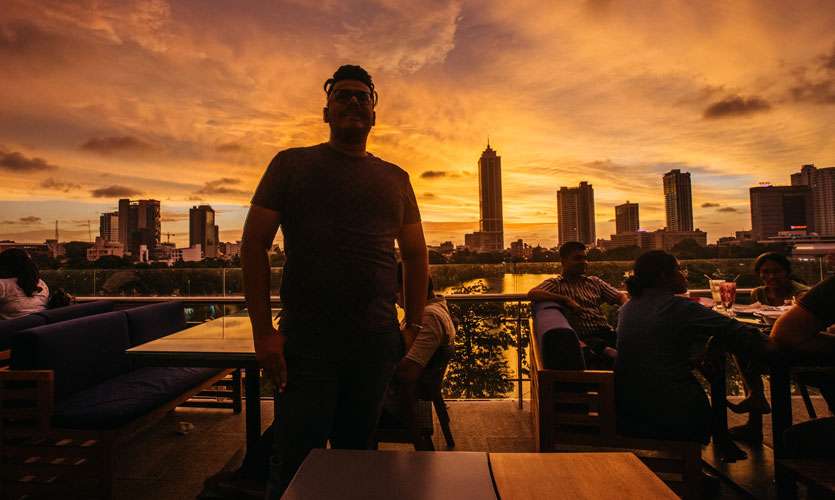 The Atrium by Food Studio houses 16 F&B Brands both local and international and is open on weekdays from 10am to 10pm and Fridays and Saturdays from 10.30am to 11pm. The best part is that they're open on Sundays as well as Poya holidays, giving Colombo a lot more options for eating out.
I decided to sample a few of the stalls keeping my lifetime diet aside at Food Studio and I decided to start off in reverse order with dessert first, at Isle of Gelato. Apart from the mouthwatering gelato flavours that the stall offers, it also has a whole new range of mini gelato treats that had me hooked. I had their Mint and Chocolate chip and it's not even green, because they use real mint leaves #sogood
I met with Nani, a sweetheart who runs Sumatran Spice, serving up authentic Indonesian cuisine and sat down with her to try out her seafood nasi goreng and her chicken Opor dish. While she considers herself a Sri Lankan, Nani who is originally from Indonesia stays true to Sumatran cooking, complete with rich Indonesian spices and palpable coconut based curries which are delicious as they are filling. It was heartening to know and see that the store owners and head chefs were the people working behind the scenes, plating up each dish and ensuring their brand standards were met. She takes pride in serving value for money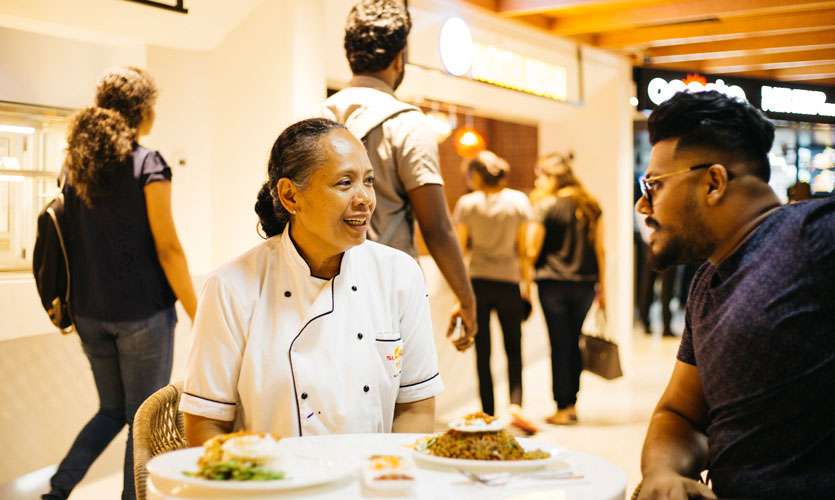 Then I headed up to China Street Food that has three stalls under its brand, serving up noodles and dumplings from Beijing gastronomy, Mala Hot Pot from the Szechuan Province and Mao Cuisine from the Hunan Province. The entire brand is headed by Chef Chen and his Chinese team. It's a little piece of China right here In Colombo. All food, including the dumplings and noodles are made fresh each day, and customers can watch as it's prepared.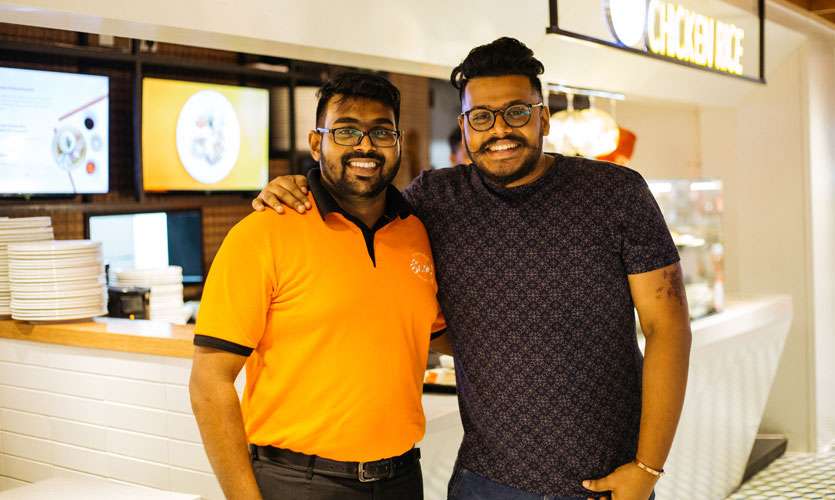 Shiok! The Chicken rice store, serves up authentic Hainanese Chicken Rice and is led by Dinisuru who has spent a good deal of his time as an apprentice to one of Sinagpore's well known chicken rice gurus to make sure he got it absolutely right. The flavour of the rice and consistency of the chicken make all the difference here.
Midah Sisters, which serves up Singaporean and Malaysian favourites have two stores which focus on delicious Tepenyaki dishes – a complete meal of rice, meat and veggies and their signature snacks range that includes curry puffs and delicious and healthy sweet treats.
Food Studio brought the island its very first Food Atrium located at the third floor of the Colombo City Centre Mall and the second will open in June 2019 at the Shangri-La Mall
There are many reasons why an Atrium differs from a Food Court, but what I love the most is the fact that it gives a big variety from Sri Lankan to Indonesian, from Singaporean to Japanese, From Michelin Star inspired to Street Food – what Food Studio provides is a complete experience.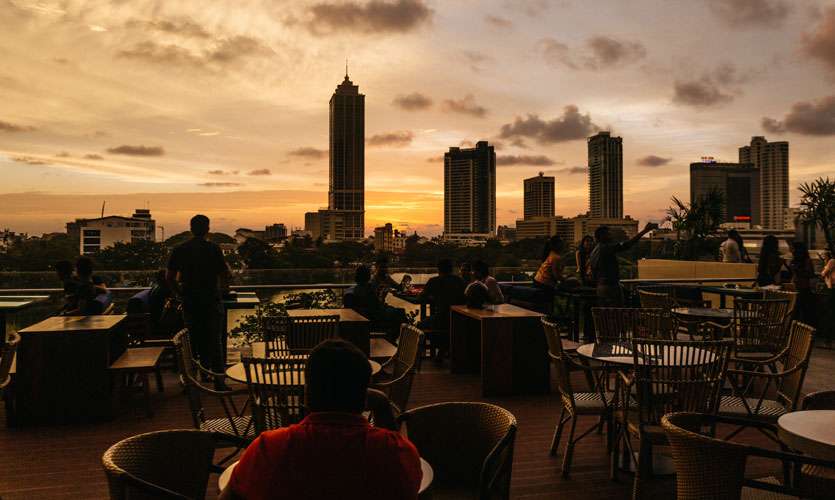 Next up I hope to vist Sri Lanka's first Michelin Inspired Dessert Bar, I can't wait for that! Although I was there on a Monday it was super crowded
So go try it out, if you have not still doneso and do take in that sunset which is breathtaking
Photographs and video by – you're my favorite
Hair and Make up – Capello Salons
Dressed – Licc
Look by – Dr.Slim