What - Shangri-La's Hambantota Golf Resort & Spa

Where - Hambantota


It was last Monday and a rainy night in Colombo. It was a good way to get away and enjoy some sun at Shangri-La's Hambantota Golf Resort & Spa. When I got to the hotel, it was 2 AM, but this did not stop the smiles at the entrance, after which I checked into my room overlooking the beach.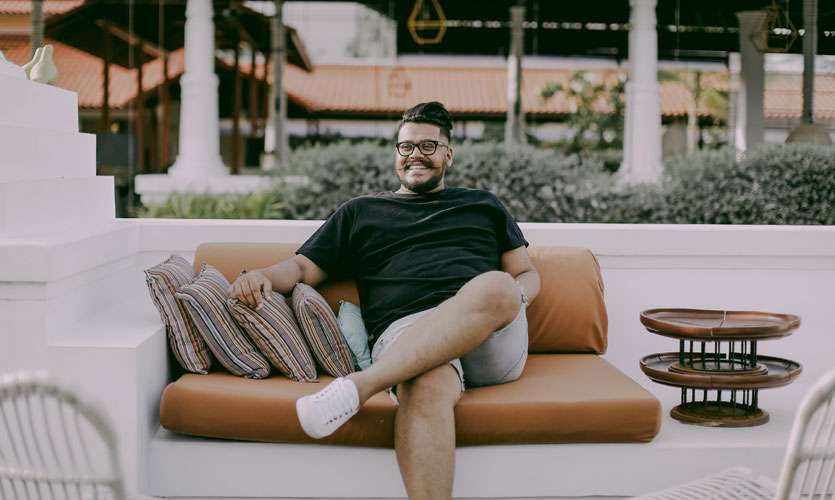 Shangri-La's Hambantota Golf Resort & Spa offers luxurious rooms with stunning views of the Indian Ocean and a picture perfect view of their ever so green gardens, an 18-hole Golf Course, three swimming pools, four vibrant dining destinations and Shangri-La's signature CHI Ayurveda Spa. The resort's Artisan Village that celebrates local art and craft and unparalleled recreational facilities including a dedicated kids club makes this an ideal getaway for me.
My visit was to check out the new series of experiences, designed with adventurers, wildlife enthusiasts and thrill seekers in mind, from private river boat rides down the majestic mangrove-filled Walawe River to a locally inspired afternoon tea with the owner of the Handunugoda Tea Estate.
I tried the River Boat Safari down the Walawe River; there is something so soothing about it.
I took a Tuk Tuk ride to the mangrove-filled Walawe River; the place is buzzing with birds, bats, white-bellied eagles and some monkeys doing some naughty things (I'd say "GET A ROOM") and not forgetting the male peacocks trying to show off to the girls with some feather flatter.
The drive also comes with some refreshing coconut water. After 12 years, I got on a bike to check out the sunset at Godawaya and the view was simply amazing. When you look back, you see the majestic hotel looking smartly back at you.
If you want to do something truly Sri Lankan, you can always check out Kadamandiya, AKA 'The Village' which is a cultural platform supporting artisan communities. If you want a healthy balance when you are at the property, and that's what I did, as I had so much to choose from, you can tackle Yoga, Aqua gym, and even sweating it out at their cool gym.
The food is amazing! Every restaurant had something special about it, and the homemade ice cream made me fall in love with them more. The high tea menu is so well picked and it is picture perfect as it also comes with an amazing range of tea.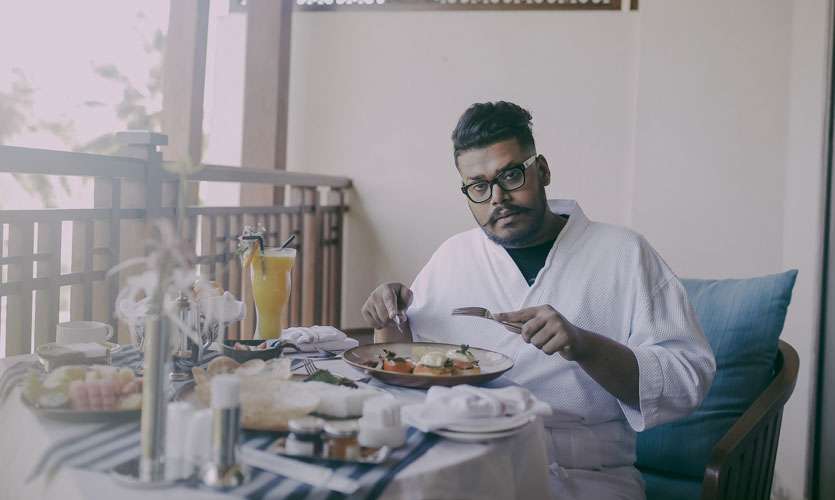 Something that makes this resort stand out is the well-maintained and beautifully-landscaped par-70 golf course, and taking a swing here is always fun. I'm clearly not good at it. If you see a few extra holes, it's what I dug out!
They have the best person who worked on it: Rodney Wright, the globally celebrated golf architect who designed the 18-hole course. If you are someone who is a hopeless romantic, I will tell you to try out the suits, which is truly beautiful and built for two to make more happy memories, sipping champagne and eating cheese, and that is what I did with my imaginary love.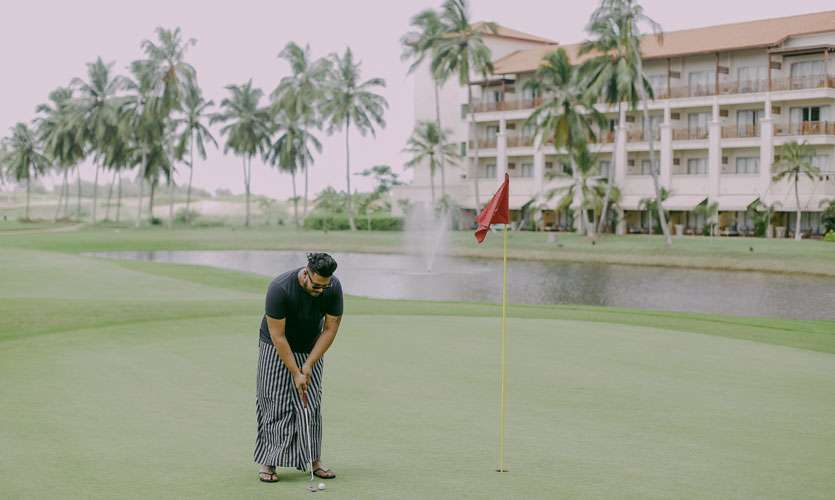 There is nothing like a spa treatment to end the good run at the hotel, and it is a blessing when you have a luxurious view to add to it. It was my first time having a nice breeze while I got pampered at the CHI Ayurveda Spa.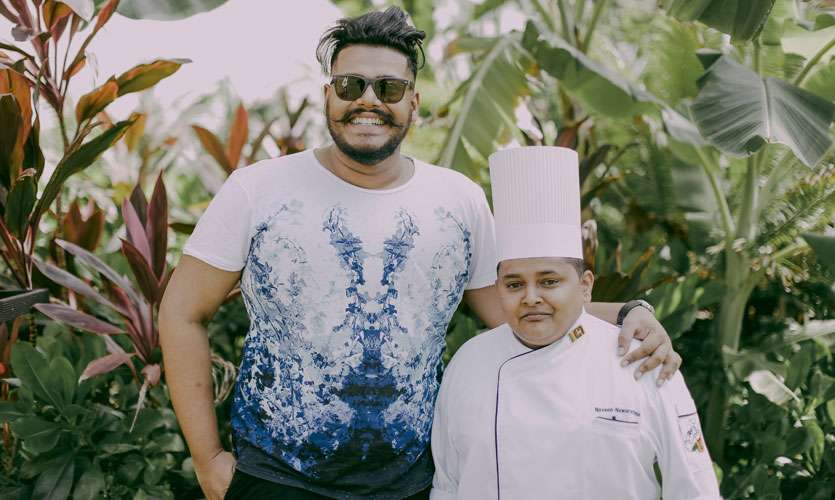 My 4 nights were blissful and I cannot ask for a better getaway. So better take that drive and enjoy all the wonders of this resort.

Photographs and video by – you're my favorite
Dressed by – Licc
Hair and Makeup – Capello Salons