It is the season to receive and send gifts, although this Christmas will not be the same as before. But choosing gifts will not be too much of a challenge with the option of curating your own, personalized gift boxes to be sent to your loved ones. This is made possible by Robed Gift Works, one of the pioneering ventures in the gift-boxing industry. This is the brainchild of Kashmira Edirisinghe, her mother and sister. With a Degree in International Hospitality Management, Kashmira carries with her a wealth of experience in hospitality, travel and tourism sectors. But from a very young age, she has always wanted to have a venture of her own and be her own boss. Today, she is living her dream, heading operations at Robed Gift Works with a passion to deliver useful and purposeful gift boxes to her clients.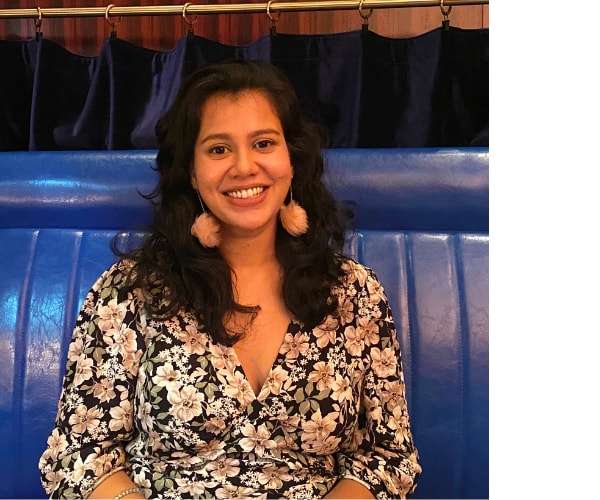 WHAT INSPIRED YOU TO START THIS VENTURE?
From the time I was a kid, I've always wanted to have my own venture, be it a makeshift book store inside my bedroom, or a cake business selling to my friends. So, being my own boss one day was never out of the question. This happened one day when my mother, sister and I were talking and the idea of a business was formed. We were initially going to do satin robes only, hence the name Robed. However, we realised that there was a demand for entire gift boxes and customers wanted us to handle the entire process of purchasing, packing and delivering the gift boxes. We then thought of fully venturing out into the gift box market.
At Robed Gift Works, we hand select items and source them from small local businesses on Instagram and artisan crafters around Sri Lanka, most of whom are women. This was a great way of introducing our client base to new innovative products that the local Sri Lankan market has to offer.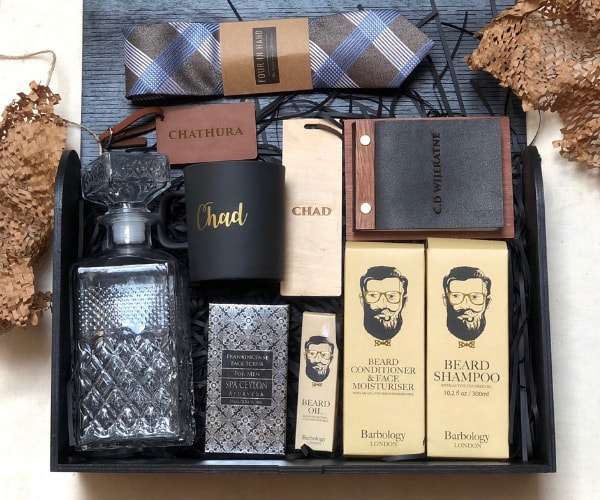 Even better - all our gifts come in keepsake hardboard boxes and wooden boxes with a complimentary gold foiled card. Value for money is something we focus on! We undertake gift boxes for any and all occasions, budgets big and small, be it a birthday, anniversary, retinue gifts, corporate giveaways or just a box to make someone feel special. As such Robed offers small-scale gifts to professional-volume gifting.
HOW DO YOU DECIDE WHAT GOES INTO THE BOXES?
Whenever a customer comes to us, we have a set of questions that we ask regarding the receiver, occasion and other necessary specifics. Once the customer has answered everything, we discuss and curate gift box options especially for that person. Once this is done, I provide the customer with their options from which they can choose, add or deduct items they feel will suit the receiver the most.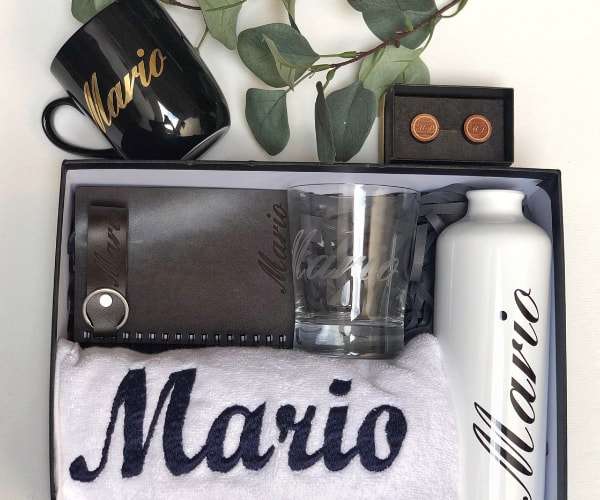 After the final quotation has been confirmed, I start working closely with the customer regarding their customisation details to ensure that they are 100% happy with the products.
All gift boxes are given great attention to detail and packed with love and care by us. The cards are handwritten and placed inside the box, after which we do a photoshoot with my iPhone and the box is ready to be picked up or delivered!
THERE ARE MANY GIFTING OPTIONS TODAY. HOW DOES ROBED GIFT WORKS STAND OUT FROM
THE REST?
We realised that customers/receivers and anyone actually, like personalised items. Gift giving is an opportunity to buy them something they may potentially keep with them forever. If you are bored of buying the same old generic gifts or struggling to find the perfect gift, then maybe it is time to consider buying personalised gifts. Most of our items are customised with the receiver's name/favourite quote/theme or absolutely anything they'd like on it. We try to incorporate a personalised aspect into every single gift we curate however low the budget is. None of our boxes are ever repeated twice. We want to make gifting accessible and affordable because we want each recipient to feel as wonderful and special as they truly are.
A personalised or customised product is something that is uniquely theirs and made especially for them. You can also be sure you won't face a situation where you end up buying the same gift as someone else at the party. This makes personalised gifts perfect for people of any gender or age.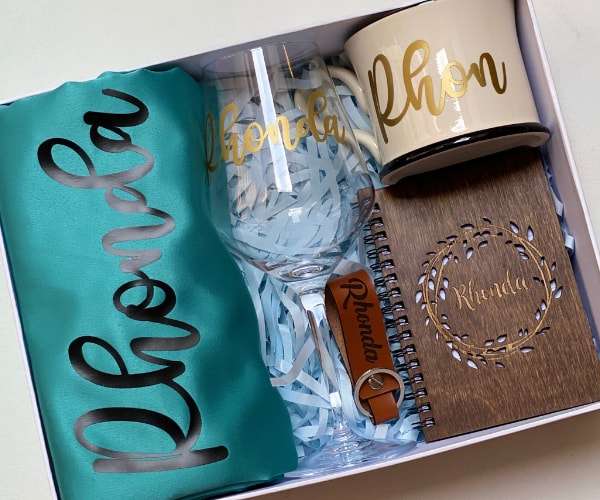 HOW CHALLENGING IS IT TO RUN A BUSINESS OF THIS NATURE?
We are constantly on the lookout for high quality, unique individual products to include in our gift boxes. We want to include items that are not easily accessible in the local market too. We love working with local producers and have almost 25+ local suppliers that we work with. Some products include hand-poured candles with our signature scent and handmade wood and leather products.
When we curate our boxes, we include what we have in store plus given extra time and depending on availability of products, we go above and beyond to make sure that we include items that the customer has specifically requested for or items that we believe would work well with the gift box and the receiver would be thrilled to have. Useful and purposeful is what we want the gift box to be! The challenging part I would say is getting a hold of my items on time as there have been delays in order fulfilment from suppliers due to COVID-19. During these times, lockdowns and curfews have proved to be very difficult in coordinating logistics and getting raw materials, products and actually sending out these products in a quick and safe manner.
WHAT IS THE MOST SATISFYING PART ABOUT BEING A SELF EMPLOYED PERSON, ESPECIALLY DURING THIS PANDEMIC?
Being self-employed meant I was working from home, before working from home even became a popular practice. Since I run this business by myself, I am able to control the quality standards of my gift boxes and provide my clients with the best customer service. We didn't have many changes internally as our studio was already set up at home. But the fact that it was only my mother and I who had to handle and run the business, with no assistance due to the pandemic was a bit challenging.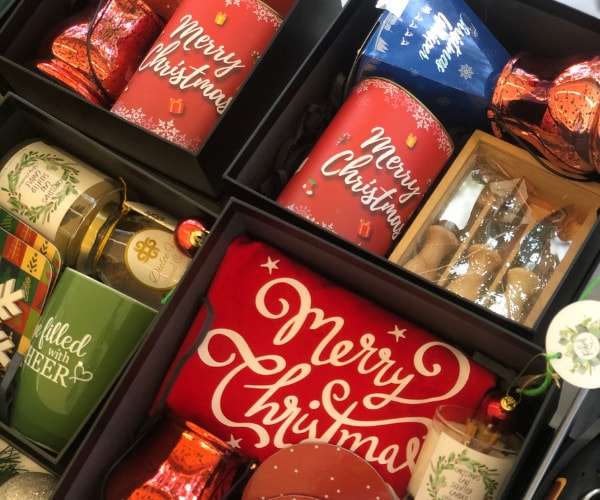 FUTURE PLANS?
If the thought of endlessly walking around 5+ shops around Colombo or scrolling the web for hours on end makes you want to skip the event altogether, a curated gift box is the best option for you! As a small local business, we now offer islandwide and worldwide shipping. We are currently working on creating our very own Robed Gift Works website where you can buy your own customised and personalised gift boxes. We also want to look into reducing our environmental footprint and work on continuously improving and using more sustainable packaging.