What - Fatty Patty
Where - 662 Colombo - Galle Main Rd, Colombo 00300
When - Open 365 days except Poya days.
Weekdays 11-11
Weekends 12-12
Who - Shaha Fazal & Nushki Fazal.
New spots are always welcome. WTF took a ride to Galle Road to check out the all new Fatty Patty, a cute little place with a lot of cool features. It's inspired by FAT, and the fun story attached to it.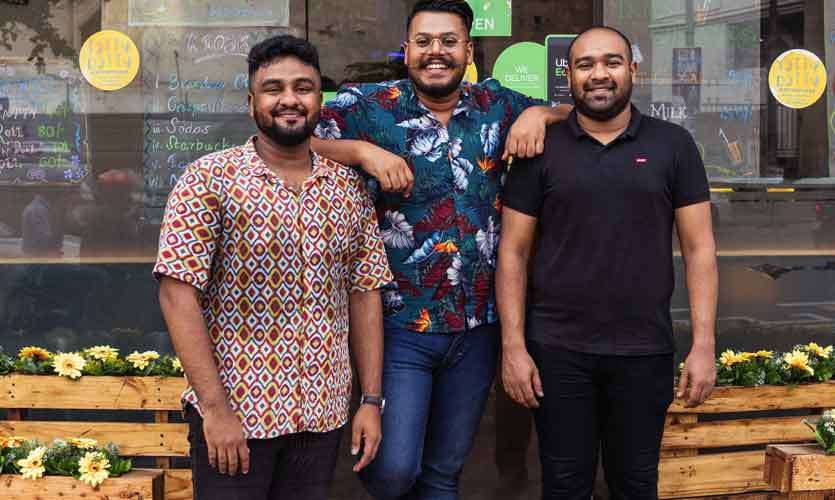 They are brothers. One is a chef and the other is a marketing guru, a partnership that's working well.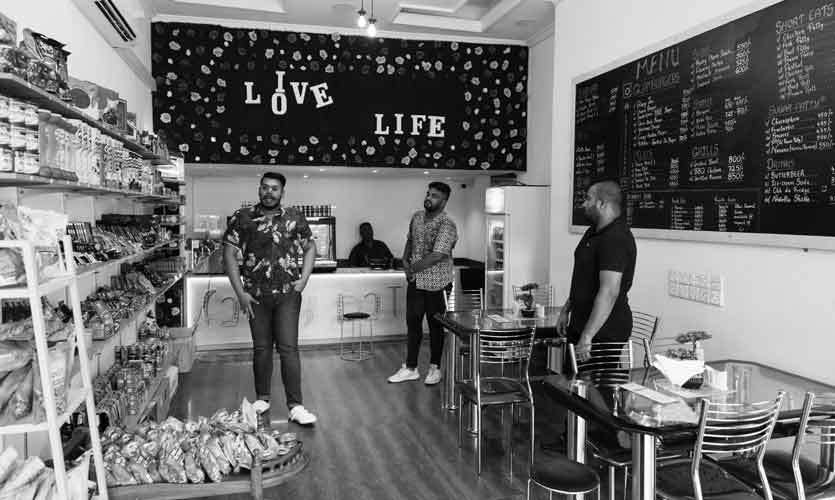 I asked the boys as to what made them take up this venture. "Sounds clichéd , but our mom!! She is a great cook, so her genes for starters and she eventually got into the food business when we were schooling, so we, from a very early age had a firsthand view of the potential of this industry if done right. This inspired us to follow our higher education in food related fields and now we are here."
They also serve some imported chocolates and biscuits if you just want to shop for some fancy things while you wait for the food to get ready. They have a huge range of options on their menu. They include-
Pittu and Babath
Chilli Dog
Philly Cheese Steak Sub
Flaming Chicken Sub.
Sloppy Joe
Crispy Chicken Sub
Cheese Sticks
Ice cream soda and butter beer.
These are some of the biggest selling items on their menu, so we picked a few what we like to do a small taste test.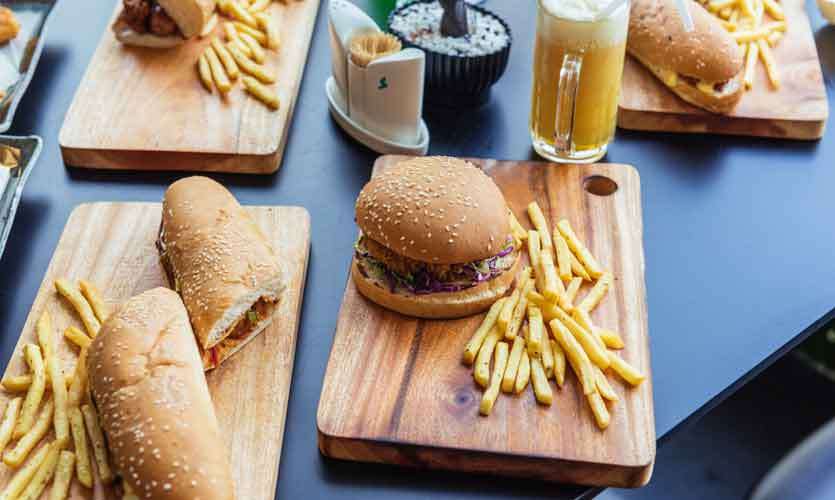 It's a 4 year dream that is alive and kicking now. "Mom opened her pastry shop right opposite our school and she made a mean fish patty which was the talk of the school, so we were known for our patty."
"Both of us were always fat. Hence the identity Fatty Patty! "
I found this story absolutely cute.
These are some of the things we tried out –
Short eats: Fish patty, Fish roll and Chicken roll.
Starter: Cheese Sticks
Glamburger: Crispy Chicken Burger
Dogs: Chilli Dog
Subs: Flaming Chicken and Meatball Marinara
Staples: Chicken Biryani
Drinks: Ice Cream Soda and Butter Beer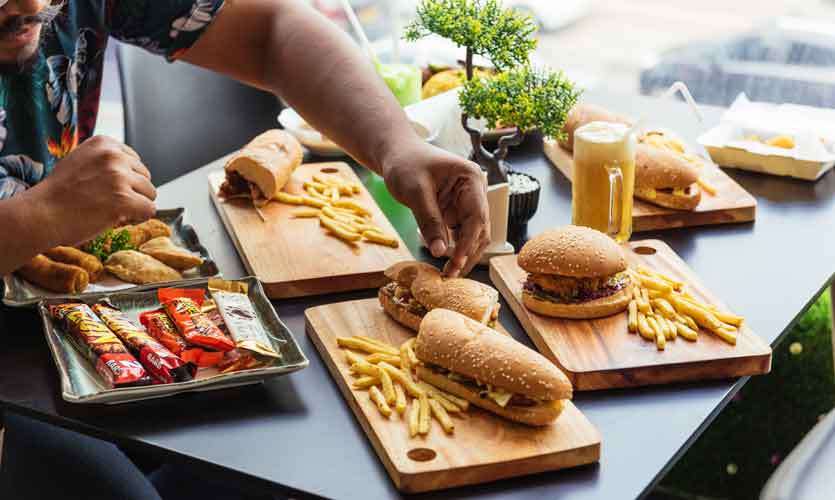 I must say the drinks are interesting as they have thought of many ways to make it interesting and the cheese sticks can be addictive.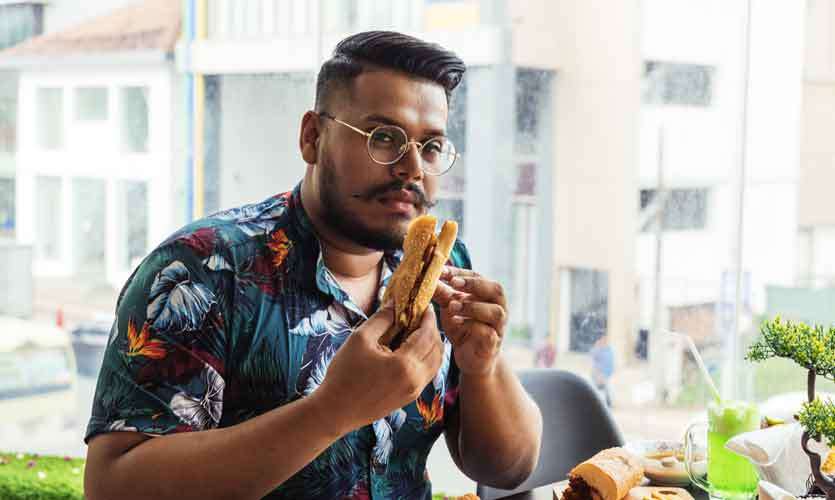 If you like things meaty, you should try their Glamburgers -they have got the signature Fatty Patty in it. It comes in five beef variations and two chicken variations.
Although, competition looks tough they are very confident this place is here to stay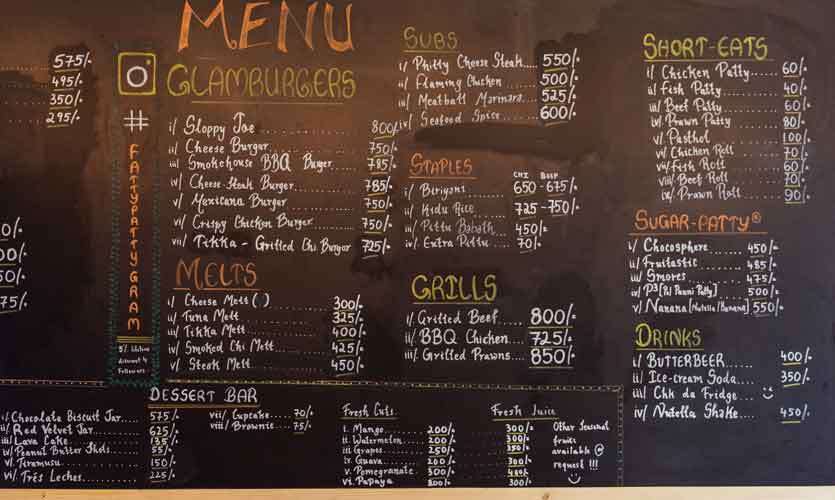 When you drive by Galle Road take your time to stop by for some Fatty Love!
Photographs and video by – you're my favorite
Hair and Make up – Capello Salons
Dressed – Licc
Look by – Culture by Ari