Ahungalla with its endless beach and chilled out vibes is a perfect vacation destination. The sandy beach untainted by rubbish and waste is considered to be one of the best on the island. Yet if you take the beach out of the equation, there's very little to do while vacationing there.
However, if you are feeling a little adventurous and down for a little exploring there are plenty of great things you can do in and around Ahungalla that are definitely worth the visit!
THINGS TO DO
​TAKE A SAFARI AT MADU RIVER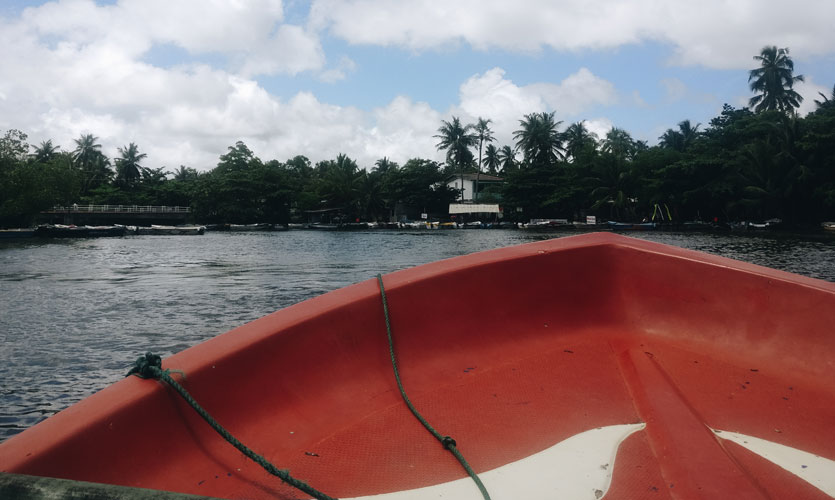 The Madu River is a shallow waterbody in the South-West of Sri Lanka entering the sea at Balapitiya. A 10 minute drive from Ahungalla, a Madu River Safari is a must in your itinerary. With over 48 islands along the river, only a handful is inhabited. It might just be one of the last untouched mangrove forests in Sri Lanka.
We approached the 'Madu River Safari' company which had a lot of positive remarks online for a boat ride. They charged us a fee of Rs.2000 for an hour's boat ride which we thought was really reasonable as some places tend to charge the same per head!
Strapped in with our life jackets, we took off into the river and as our driver/guide took us through the most scenic of routes, we were awed. The Madu River is mostly surrounded by mangroves and it is an absolutely stunning vision as you ride into them and through them! The river alone is magnificent because at a certain point on your safari you are just surrounded by endless body of water and greenery and it's truly a sight to see!
There are several stops along the Madu River that are worth making;
Fish Spas – There are several fish spas along the Madu River. We made our stop at Vidu Fish Spa and paid Rs.200 per person to have our feet nibbled at. They have little pods of various sized fish where you can sit down, sink your feet in and wait as they crowd your feet and nibble at the dead cells. We chose the pod with the tiniest of the fish and tossed the fish food at our feet to entice the fish to nibble on the skin.

​
​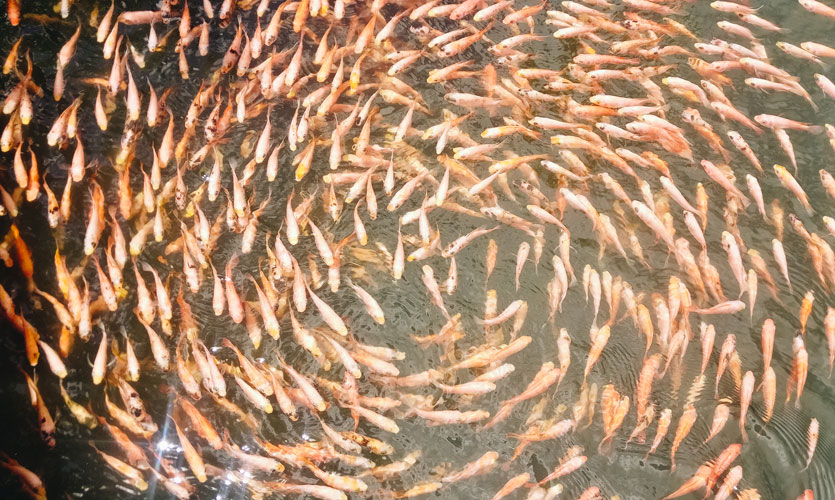 It's definitely an odd feeling! You can really feel their tiny teeth going at your feet and we will shamelessly admit that we did scream a little here and there! But it's an experience worth trying out! (also your feet look excellent once it's over).
Cinnamon Island – The Cinnamon Island is run by a father and son duo that has been entertaining guests on their island for over 50 years. The island has over 4 acres of cinnamon. Upon entry, Mr. Mendis welcomes guests and takes them over to a small clay hut and proceeds to teach them how cinnamon sticks and cinnamon oil are made via demonstration and if you want, you can also purchase bags of cinnamon sticks and bottles of cinnamon oil from them for Rs.300 each.
​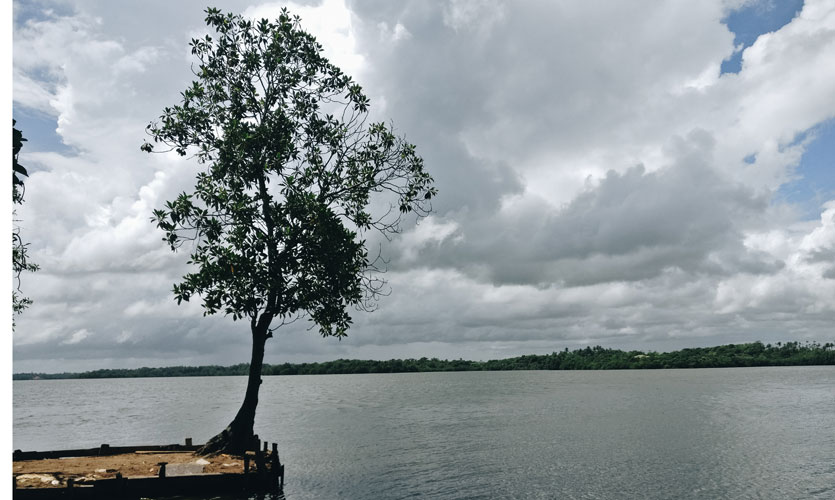 ​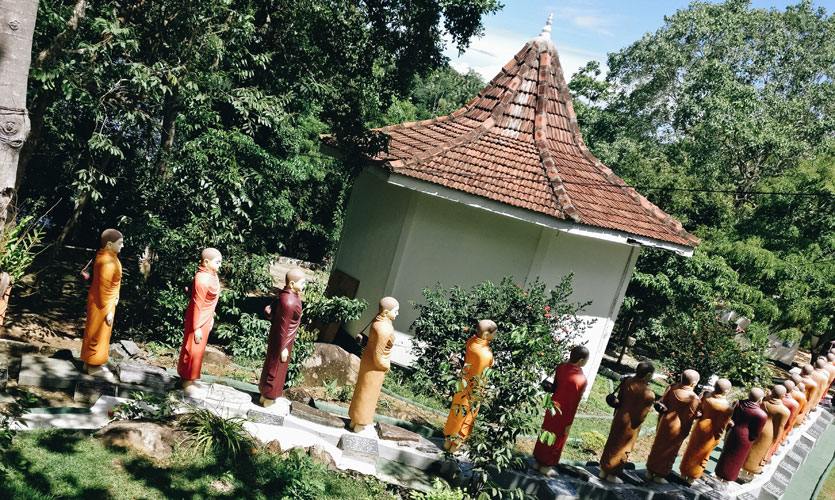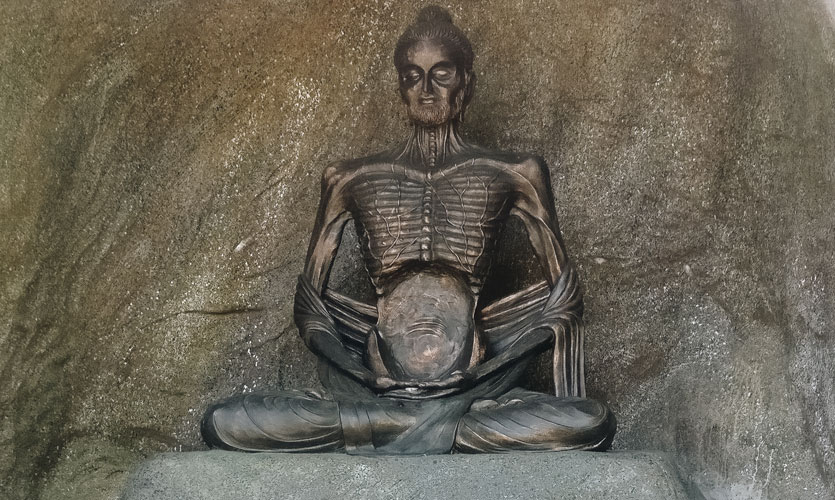 Among these, you can also see the smallest island on the river called the 5 Cents Island and even see solitary shops in the middle of water selling items like Thambili, water and snacks.
VISIT A TURTLE HATCHERY
​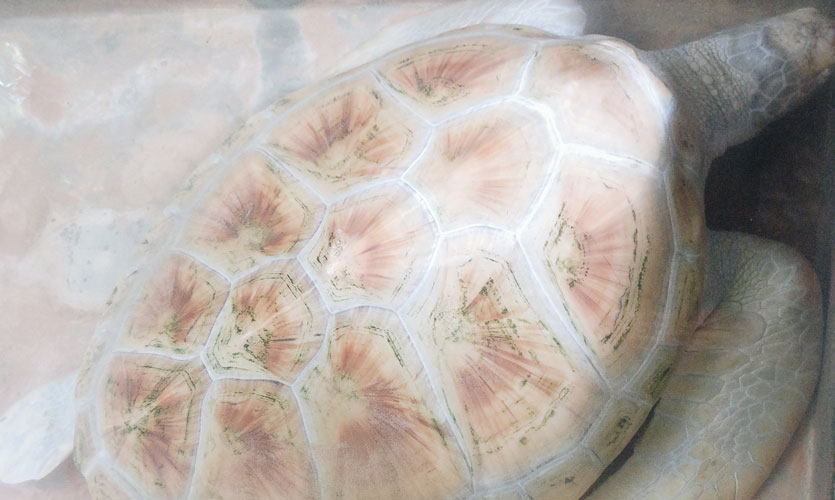 Just a few minutes before Ahungalla in the town of Kosgoda, you can find a stretch of Turtle Hatcheries to visit. We went to the Marine Turtles Protection Centre (also known as Amarasena Turtle Hatchery) which was a little off road but we've read great reviews about their work and were keen on checking it out.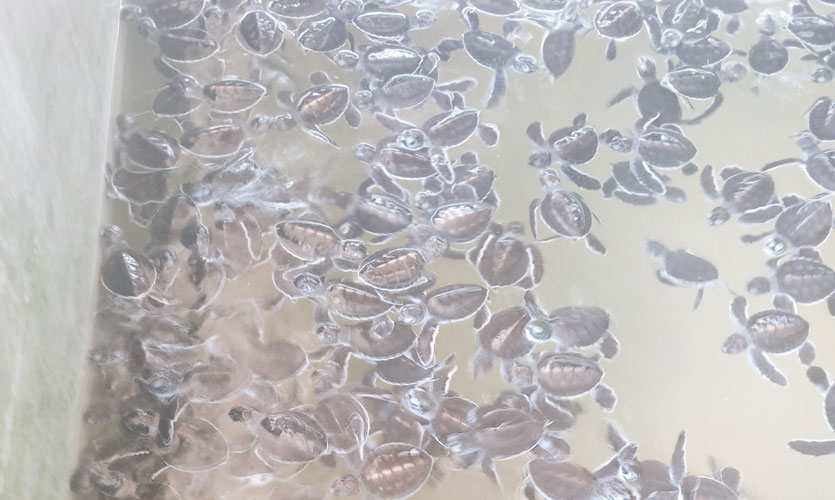 While a lot of the places are more profit oriented, this family owned Marine Turtles Protection Centre is more about the turtles. Santha, the 2nd generation owner of the Centre was our kind guide as he took us over the work they do.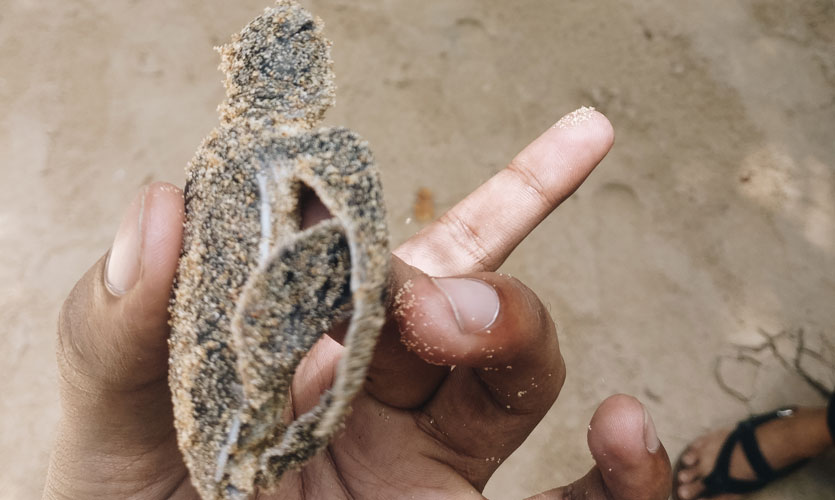 They patrol the beach at night and look for mother sea turtles laying their eggs and when found they take great care to protect the mother during the nesting process. Once the eggs are laid, they relocate the eggs from the beach to the hatchery for safety and keep a stringent track of days to know when they would hatch to be released to the ocean as soon as possible.
They are 5 types of turtles in Sri Lanka; Leatherback, Green, Hawksbill, Loggerhead and Olive Ridley turtle. Once the eggs are hatched they keep the new born turtles for 2-3 days just so that their body hardens to withstand being released into the sea. Amidst all this, the Centre also cares for all the disabled and weak turtles either by attempting to rehabilitate them or taking care of them for the remainder of their life.
One of the greatest parts about this Centre is that they house the largest Albino turtle in Sri Lanka who, at the moment weighs 40kg at the age of 10.
The Centre truly does some great work and when you visit they give you a full tour and teach you to identify different types of turtles, touch and hold them and even release them back into the ocean in the evenings on certain days.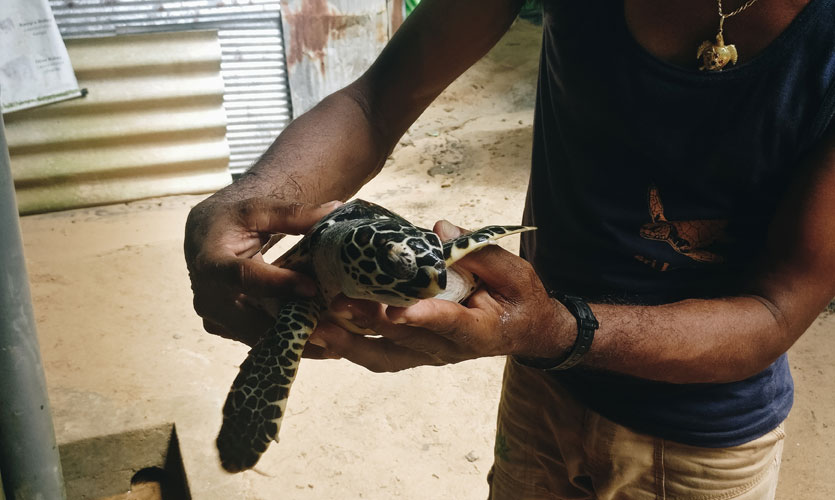 They are also open for volunteers to help out with their protection work!
This is a great stop not just to see and touch some sea turtles but to also see the stupendous work these people do and the lengths they go to to protect these creatures!
PLACES TO EAT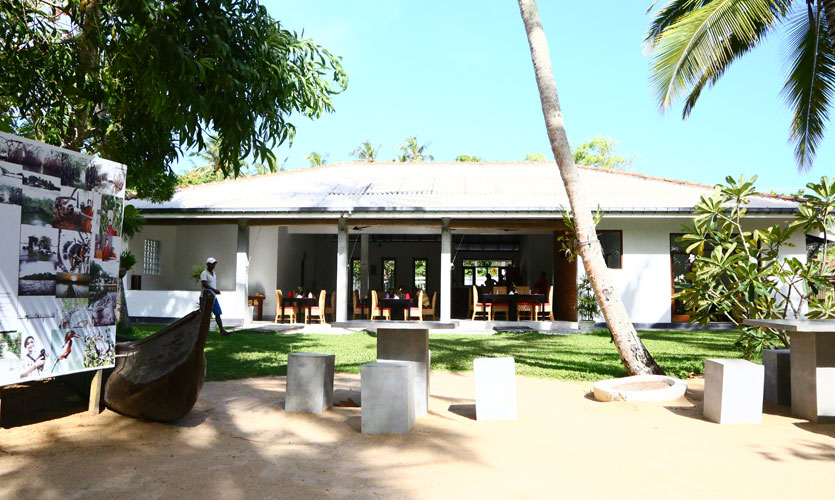 Along the coasts of the Madu River, the Bordeau restaurant stands offering guests a variety of cuisines. Established in 2015, the restaurant started out as a French restaurant but has now ventured into seafood. With an indoor and outdoor dining area, the restaurant boasts a scenic view of the Madu River.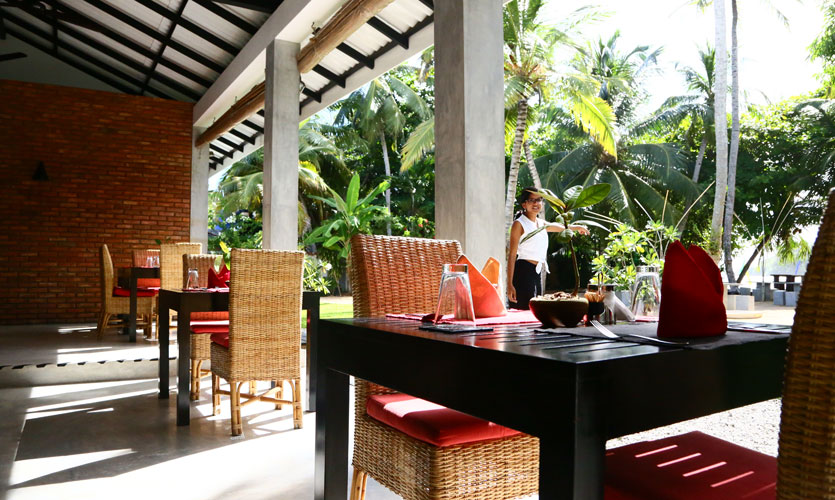 For starters we tried their Vegetable Soup (Rs.400) and their Seafood Soup (Rs.500). Their vegetable soup had a generous portion of vegetables and the seafood soup was salty and flavoursome with an array of seafood such as cuttlefish, prawns and fish.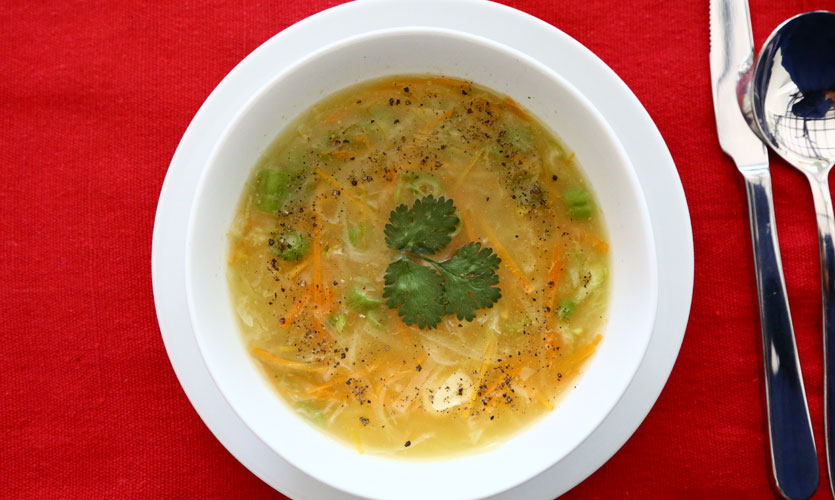 For mains we tried their Seafood Fried Rice (Rs.600) along with their Chilli Chicken with Cashew and Rice (Rs.950) and their Chilli Paneeer (Rs.700). The Seafood Fried Rice had equal portions of rice and seafood but our favourite dishes were the Chilli Chicken and the Chilli Paneer. Both were true to their name as they were artfully spiced to achieve the perfect hint of spicy!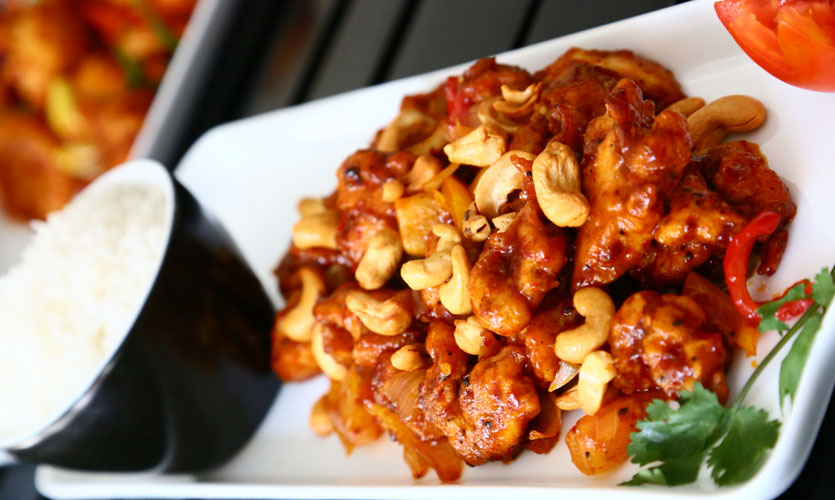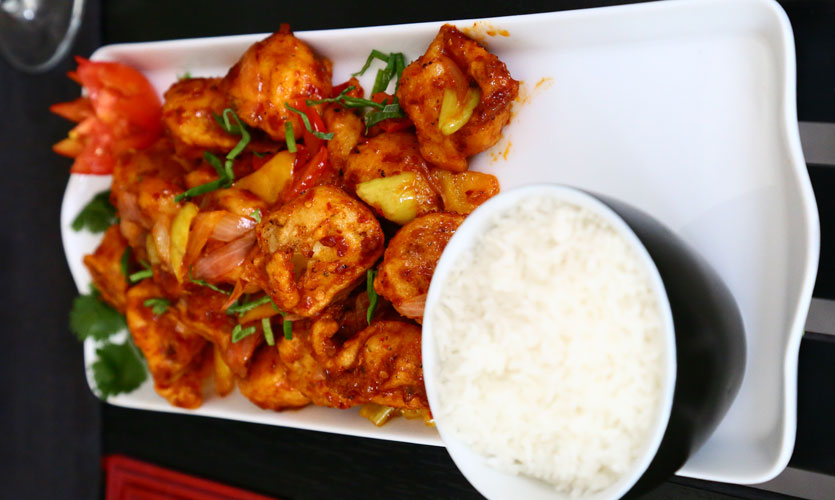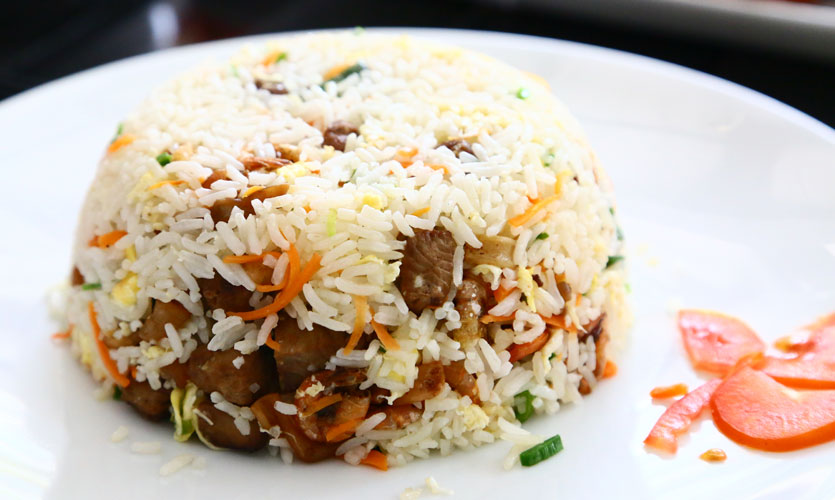 For desserts we tried their recommended Banana Fritters with Ice Cream (Rs. 495) and their Nutella Crepe (Rs.650). These golden fritters had a crunch to it that we loved and the ice cream complemented the overall sweetness of the dish. The Nutella Crepe was generously smothered with Nutella and the restaurant offers a variety of crepe fillings including honey, apple filling and fresh coconut to name a few.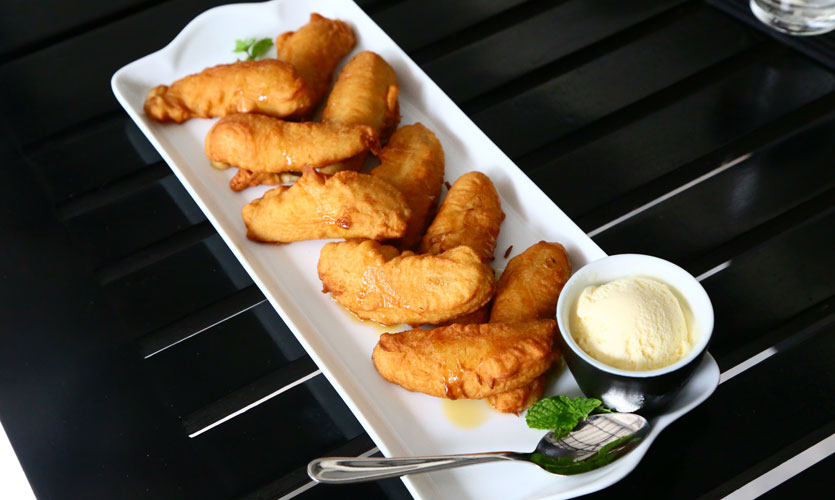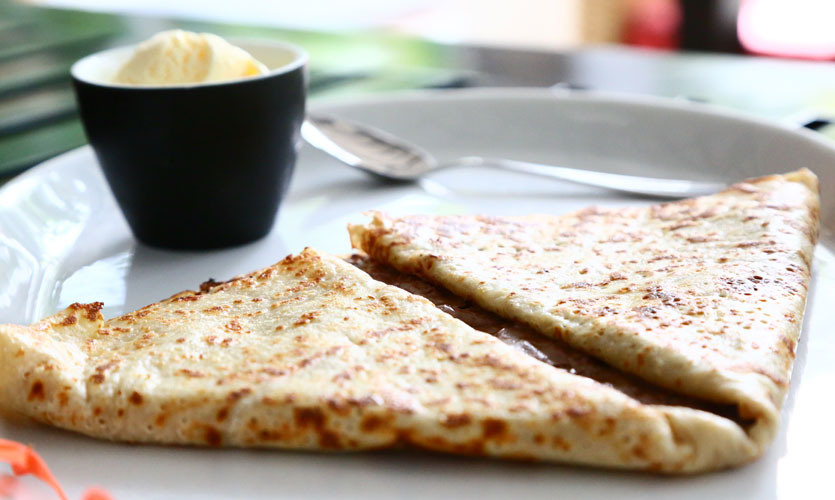 All in all the Bordeau Restaurant is one restaurant worth checking while in the area. We came straight after our safari and were ravenous and left the restaurant full and satisfied. With affordable prices, beautiful ambience and great food – Bordeau comes highly recommended!
·

JUNGLE BEACH RESTAURANT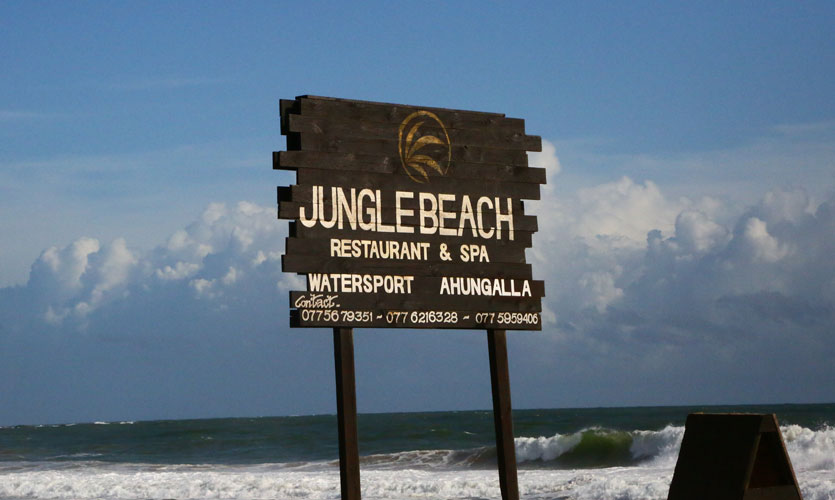 The Jungle Beach Restaurant is in the heart of Ahungalla town itself, just walking distance from RIU Ahungalla Hotel. You can't spot it at first glance because all you can see is an old house and a board that says 'Jungle Beach Restaurant' on a small wooden door. But if you open that wooden door and follow the narrow path you'll find yourself surrounded by a tiny jungle leading the way to the restaurant.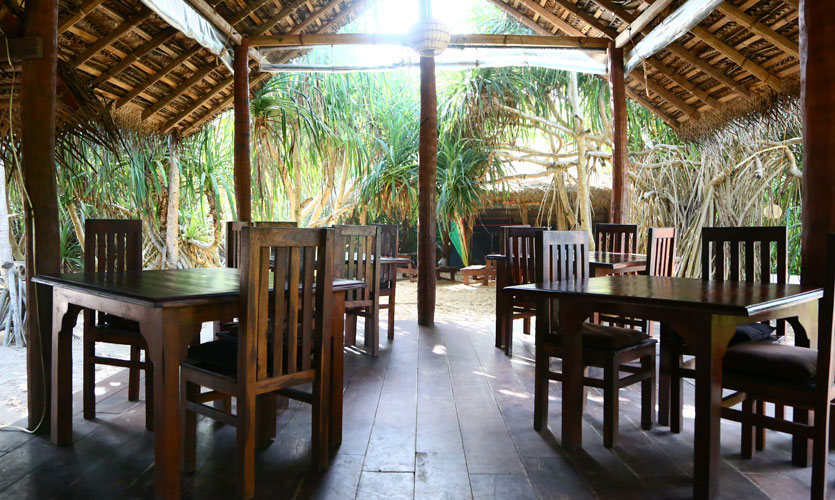 The restaurant is beautifully secluded and opens up to the Ahungalla beach. Occupying a massive space, the restaurant is often used for small events like day trips, lunches, parties and even intimate weddings! Run by Sisira and his wife, they've created an atmosphere that embodies the ethos of Ahungalla – relaxation with a little bit of fun! They have their own little spa secluded in the jungle that offers their guests a variety of wellness massages. They also offer watersports and surf boards for anyone interested.
Their menu has multiple cuisines but specialises in seafood. We were a little stuffed on sea-food and craving something vegetarian so we ordered their Vegetable Spring Rolls (Rs.650) and their Mixed Vegetable Curry (Rs.620). Their portions are quite large and utterly worth the money. The spring rolls were freshly fried and well prepared. The mixed vegetable curry served with a side of rice was perfect with the right touch of local flavours.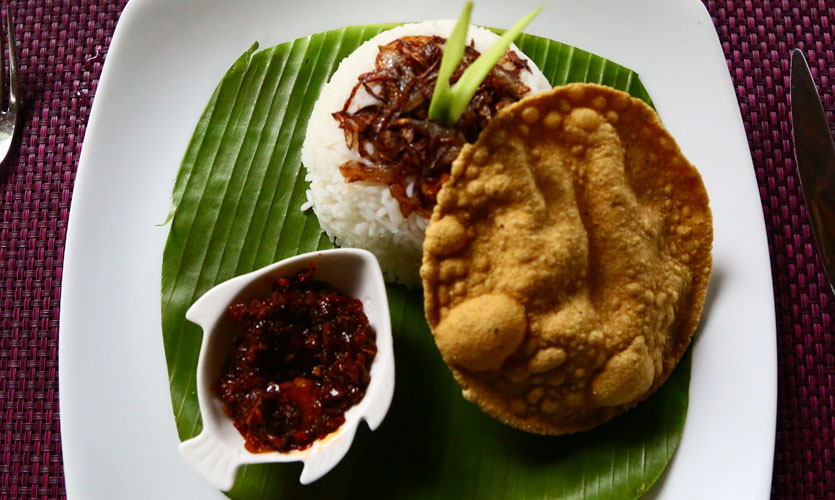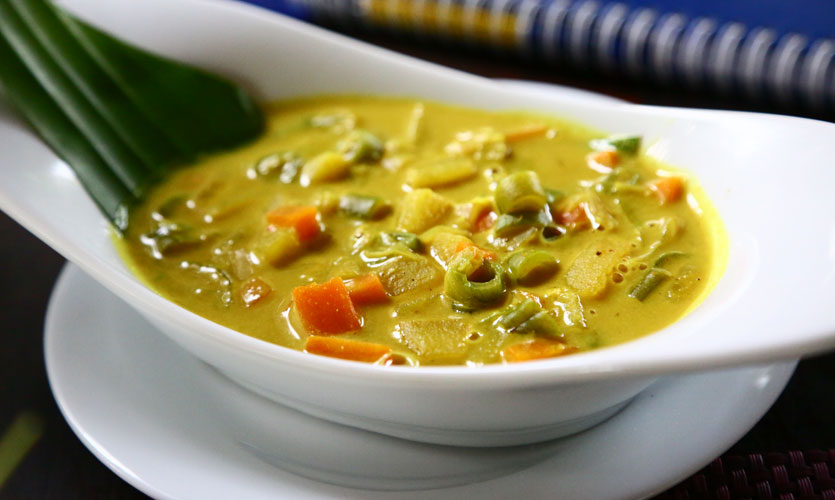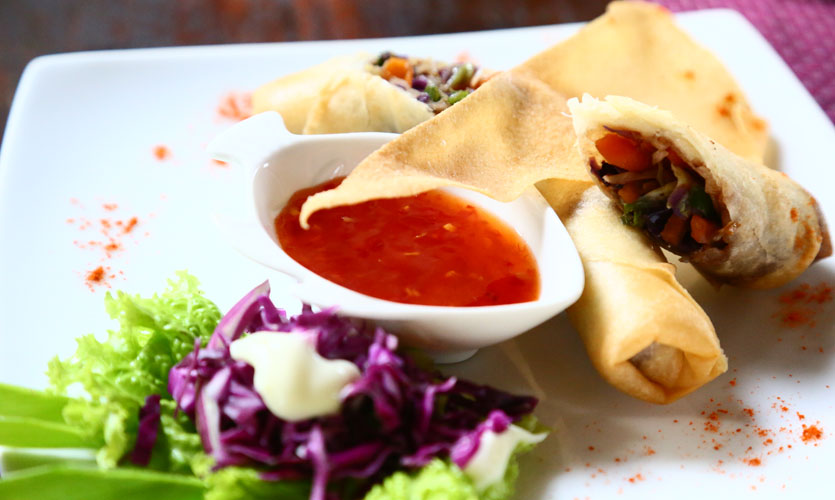 The seafood aspect of the menu has dishes like Mango and Coconut Prawn Curry and Rice and Sea-Food Platters that are worth trying out! Their beverage menu offers coffee, tea, milk shakes, fresh juice and mocktails.
Overall the Jungle Beach Restaurant is a beautiful spot worth checking out! We enjoyed their food but fell in love with their ambience!
Pictures by Zeeshan Akram Jabeer