The cuisine capital of Malaysia
Rich in history, culture and scenic landscapes, Malaysia is the ideal travel destination. Each place is unique and has something special to offer. However when it comes to food the undisputed champion is Penang which is dubbed the 'Culinary Capital of Malaysia'. When you visit Penang Island, you will discover that there is a local saying "Chiak si hock" which translates to "eating brings in prosperity" and judging by the number of restaurants, cafes and street food places that dot Penang you know this saying rings true.
A genuine food paradise, Penang Island offers a cornucopia of mouthwatering food that will satiate all taste buds. Penang Island is a melting pot of different cultures and this is reflected in the local cuisine which has strong influences of Malay, Chinese and Indian cooking.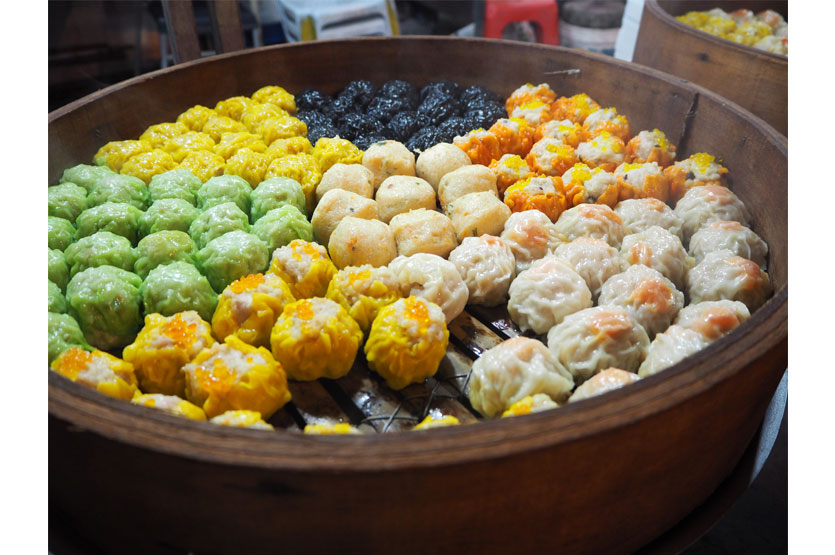 In Penang, you are never short of places to eat. Look around and you are spoilt for choice. You will find that each dish has a specific stall or restaurant where it is done best. For those like me who like street food, then it's best you head to the open air hawker centres where you will be greeted with most types of local foods. It is also nice to sample these local delicacies on the street where you can soak up the atmosphere and witness the hustle and bustle of what is happening around you. It makes interesting viewing to see steam rising from bamboo steamers which cook the most divine dim sum while sizzling hot woks conjure up the tastiest noodles. To many Malaysians, eating street foot is part of their daily rituals. It is always good to strike up a conversation with locals and find out from them where the best food markets or speciality restaurants are as their information and recommendations can turn out far better than any guide book advice. Another redeeming factor about the open air hawker markets is that cost of eating is budget friendly and does not leave a dent in your wallet.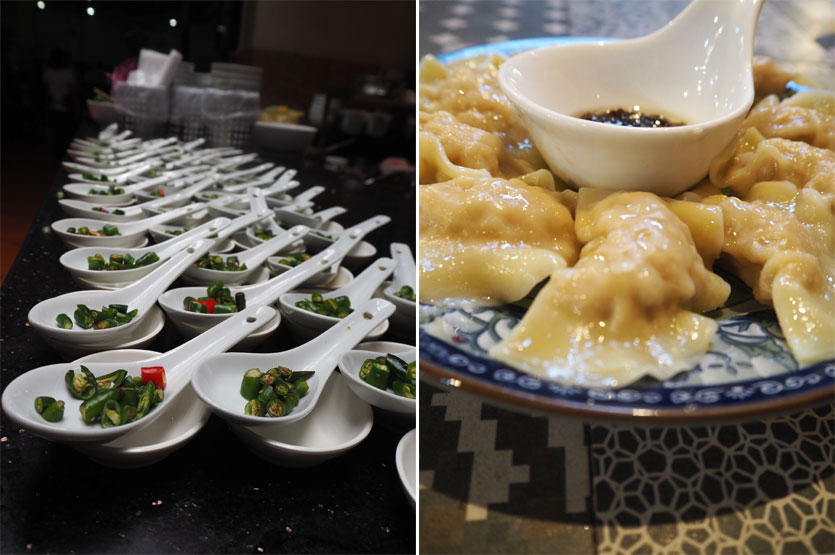 Penang, which is also called the Pearl of the Orient, combines the cuisines of the traders of yore who migrated to the Straits of Malacca, comprising mostly of Chinese and Indian who married Malay women. Known as Perankans which means locally born, this cultural group developed its own cuisine called Baba Nyonya. Baba which means foreign husbands and Nyonya for their Malay wives.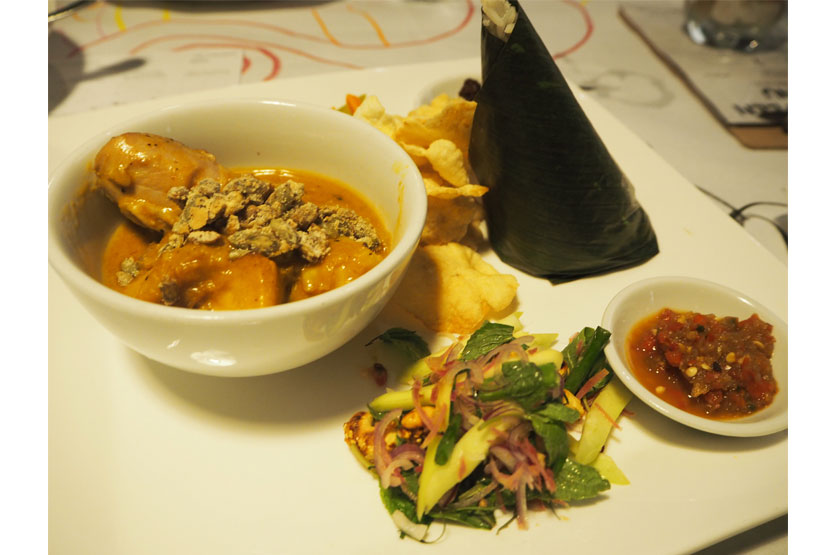 It fuses the cuisines of the merchants who migrated to the Straits of Malacca - mostly Chinese and Indian - with those of the Malay women they married. Known as Peranakans (which, translated, means 'locally born'), this distinct cultural group developed its own homogenous cuisine called Baba-Nyonya - Baba for the foreign husbands, Nyonya for their Malay wives. Baba Nyonya cuisine are laden with fragrant spices and herbs along with pork. Billed as complex dishes, Baba Nyonya cuisine can not be found readily at the hawker centres, instead genuine Nyonya cuisine has to be eaten at designated Nyonya restaurants. A laborious process, there is copious amounts of grinding, pounding and marinating of ingredients to create Nyonya cuisine which produces a range of amazing curries in delicate flavours.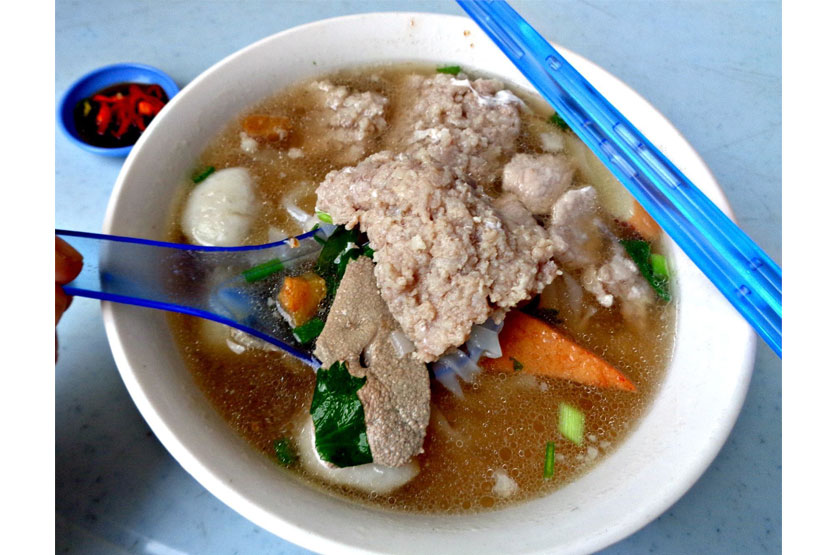 Another popular hawker food is Penang Koat Twow Th'ng. Available at most hawker centres and restaurants this is a soup comprising flat rice noodles cooked in clear broth and topped with slices of chicken, fish balls and fish cakes. The dish is also available with minced pork balls and intestines garnished with garlic and scallions. Having got caught to a tropical shower, it was lunchtime when we ducked into a local restaurant and feasted on this dish which was filling. Plus the aromas wafting from the soup was indeed heavenly.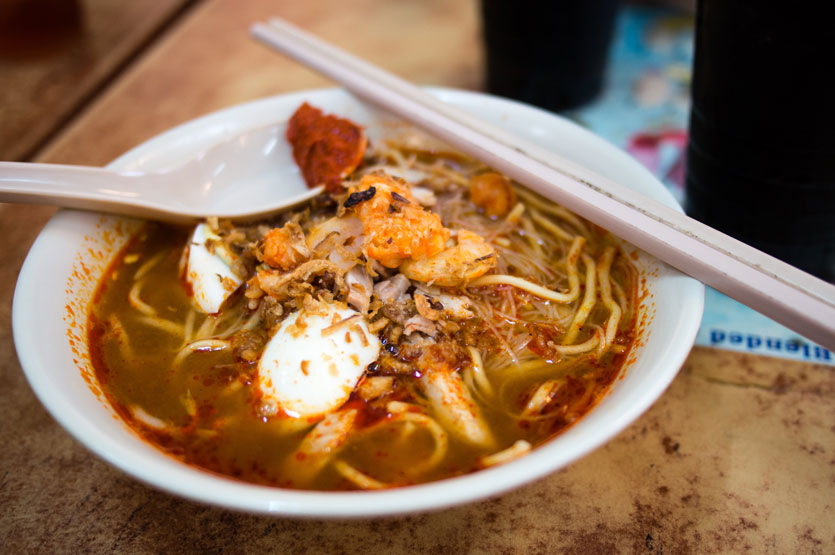 Locals say you haven't had a laksa unless you have tried one in Penang. The Penang Laksa is a fish flavoured, rice noodle soup with a tinge of sourness garnished with vegetables. Shredded mackerel is the main ingredient, but it is the fish paste and tamarind that lends a very distinct flavour to this soup. This is one dish that will tantalise your tastebuds.
Char Kway Teow is another dish which rates highly. Fried flat rice noodles with prawns and bean sprouts are mixed with black soy sauce, eggs and chillie are the mainstay of this dish.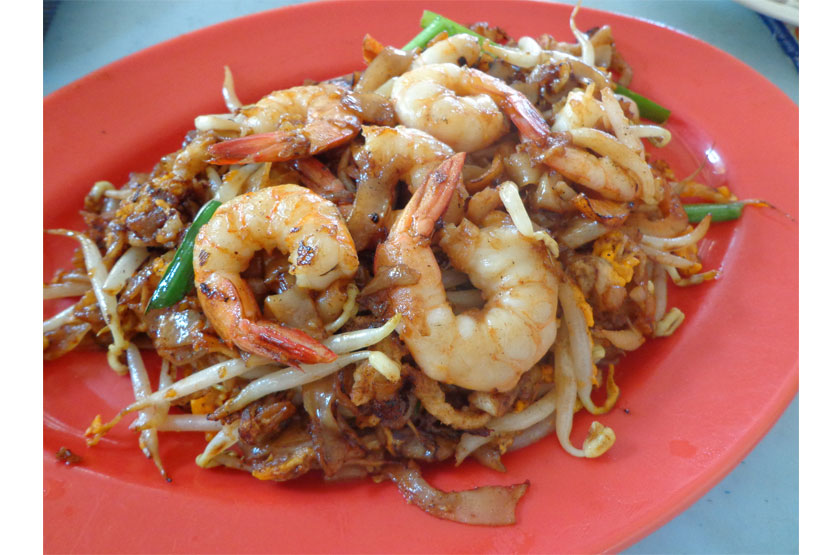 Another local favourite is Hokkien Mee which is a noodle dish with prawns. The drier version of this is called the Hokkien Char. Eggs, bean sprouts, kang kung, prawns, meat and noodles come together to create comforting soul food a ala Penang!
When you are in Penang, follow your nose and let it take you along an aromatic trail where you will discover the most amazing cuisine from street markets to cafes and restaurants. The dishes either singularly or in a combination with others will play a symphony on your tastebuds giving you an unforgettable culinary experience.
TEXT & PHOTOGRAPHS by Tina Edward Gunawardhana