Whether you're meeting for business or pleasure, finding a perfect space that suits your sensibilities and caters to all your needs, can be a daunting task. Mövenpick Hotel Colombo the premier business hotel located in the heart of the city offers you everything you've been looking for and more, with spectacular views, outstanding food, and bespoke amenities along with an array of meeting rooms to fit your specific requirements.

DM Life spoke to Padmi Fernando, Director Sales and Marketing at Mövenpick Hotel Colombo, to find out more about the modern event spaces offered, especially designed and curated for your success.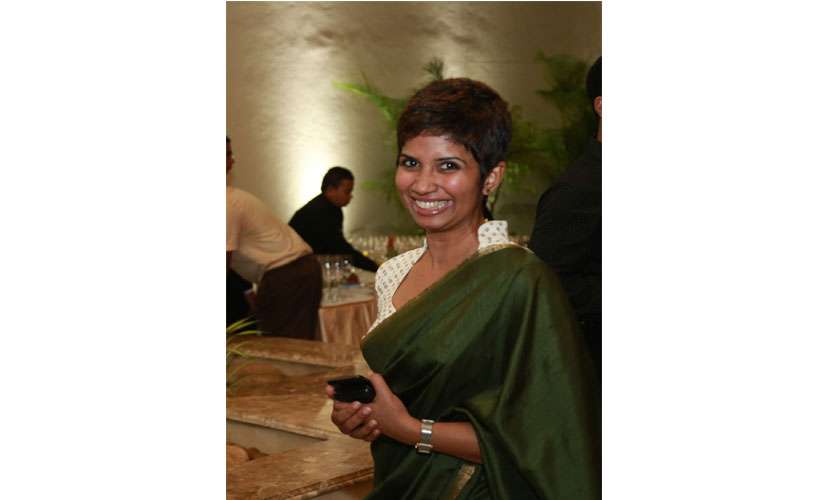 The Venue With A View
"Mövenpick Hotel Colombo has been awarded Sri Lanka's Leading Business Hotel within a short period of time by the South Asian Travel Awards. This is a strong position in the market. Apart from other factors that make the hotel desirable for guests, our meeting and events facilities have been identified as one of the most unique and convenient options for business meetings, special events, and conferences. We can host social gatherings as well and what's unique in terms of our space is that all the venues are located on the same floor.
This multifunctional space can be used not just for meetings but also for networking and interaction, which means guests don't have to move to separate locations during their break out meetings. It all happens right here, on the 5th floor."

Endless Options
"Our meeting and events spaces feature high windows with natural daylight surrounding the room. The boardroom accommodates eight participants and is ideal for private meetings.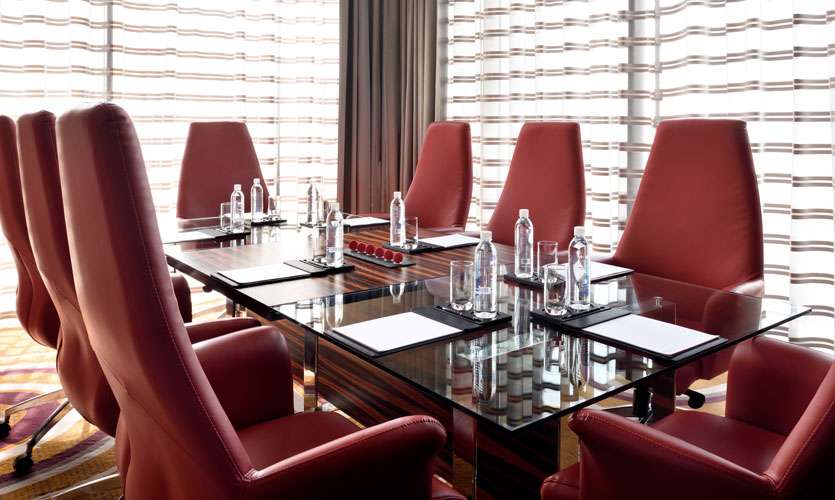 Rigi, a 92 sqm venue, offers state of the art facilities and the theatre style seating accommodates around 30. What's special about Rigi is that it can be divided into five breakout rooms. Monte Rosa is a popular 128 sqm pillar-free banquet and workshop venue and it can host up to 80 during a cocktail reception and about 60 guests, theatre style.
The city views are stunning and it's so much better than being surrounded by just walls.
Mont Blanc is our largest room offering a 200sqm space and is a beautiful location for an intimate wedding or cocktail party. It can accommodate around 200 people. All these rooms, located on the fifth floor, comes with state of the art facilities, Wi-Fi access, natural daylight, TV Screens and lots more."

All The Amenities You Need
"The meeting and events team at Mövenpick Hotel Colombo are talented and helpful. They ensure your event is a success and will carry out every little detail to make sure you seamlessly transition from one room to another to network and interact.

The ambiance and feel – This is just the icing on the cake with 360 panoramic views of the city. When you open out the drapes, it refreshes you and gives you an entirely different perspective. First impressions are always important and that is why we look into minute details like the meeting packs we offer our delegates. It's simple yet elegant. From the leather folder to the branded collateral we offer each guest, they really have nothing to worry about since we take care of everything.
To add that "extra" premium touch, we even display Mövenpick products like the jams, coffee and ice creams – something unique in the city."

Inspiration Hub
"This is something new and we are very excited to roll out a more fun – think thank kind of meeting space. With all the amenities mentioned previously, this is going to be one of the most innovative meeting spaces with bean bags, high tables, street food and an ambiance created to make sure your meeting or team building event is something out of the ordinary. We make it colourful, modern and fun – and this is exactly what Mövenpick Hotel Colombo represents. We are the trendsetters and we always do simple things in an extraordinary manner."

FIve-Star Food and Service
"The Mövenpick brand is synonyms for gourmet food, and guests attending events and meetings can also enjoy a taste of quality cuisine. We offer top-notch food, and unlike most venues, attendees don't have to confine themselves to a limited menu, they can enjoy a lavish spread at AYU, our all-day dining restaurant, which is a great way to take a break during lunch or dinner. We can also offer the option of creating a street food like atmosphere, with action stations and an Asian food corner, a healthy food corner, and a dessert corner.
We want the guests to enjoy lunch or dinner in a more informal manner, and this is the perfect way to taste and experience a whole range of delicacies and not sit in one place being bored.
Our executive chef Alfred Zuberbuehler is from Switzerland. He is one of the most seasoned chefs in the company and has been with Mövenpick for 13 years. He has worked in the Middle East and knows both the Asian and local palette well. Meanwhile, our dedicated staff is experienced in dealing with discerning customers from across the world. We constantly receive positive feedback from guests especially in terms of service and engagement."

Avurudu Get-Togethers At Mövenpick Colombo
"This April we have a special Avurudu offer for those planning to host a celebratory breakfast, lunch or tea for their staff during the festive season. Hosts can choose to have the celebratory meal at the hotel or office and we offer the full service, regardless of the location.
This Avurudu offer, which is for a group that consists a minimum of 35 guests, will also include a special kevili table and tasty Avurudu goodies. Priced at an attractive rate, this Avurudu offer will be available all through the month of April."
Late Night Meetups
"The hotel also offers concessions on normal rate for meetings and events that are held after 8pm. With this offer, hosts have the option of starting the event a little later in the night and go on till morning. This is an ideal option for millennials who want to host birthday parties and fun get-togethers. We have even worked out interesting menus that complement these late-night events. With all of the special offers and new initiatives Mövenpick Colombo hopes to bring back the fun in hosting and attending meeting and events."
By: Shabnam Farook