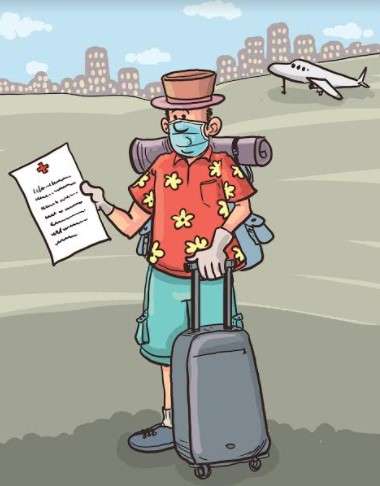 The year that concluded was catastrophic for the travel and tourism industry. The pandemic saw many planes grounded, fleets reduced and some airlines collapse and drift into oblivion. Industry personnel too suffered tremendously with loss of jobs. Hardly anyone took to the skies to travel other than those on repatriation flights. Key players in Sri Lanka's travel and tourism industry suffered immensely with some diversifying into other areas to keep their businesses afloat. Those filled with wanderlust have been confined to their homes with no sight or hope of borders opening in order for them to embark on their next overseas vacation. As 2021 dawns, people are collectively hoping that the tides in travel will change and they would be able to take to the skies once again in search of adventure and experiences. Air travel will never be the same again with many changes being introduced to facilitate safe travel.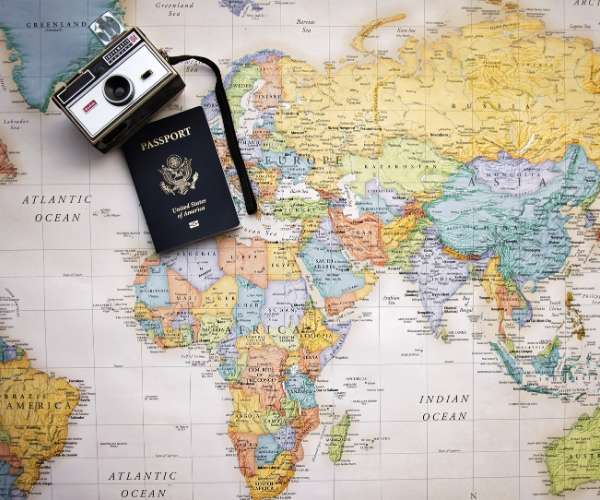 Industry stalwart Vasantha Leelananda, Past President SLAITO and retired EVP and Head of Destination Management Sector JKH says "Some new travel trends to emerge in 2021 would be, less group travel and more individual travel where one has the flexibility to have better control of your holiday. Hygiene and social distancing will play a major role. Travellers will look for boutique, less congested smaller facilities and travelling with a vaccine certificate will be a new norm. The service providers, particularly the DMCs who practice stringent health protocols and ensure strict compliance will be sought after. Crowded places such as museums, markets, attractions, public transportation will be avoided by travellers. Bookings will be more last-minute as travellers will wait to see how situations evolve particularly from a health and safety perspective.
There will be greater demand for short-haul holidays as people will be wary of long flights, transit stops etc. Popular mass destinations/sites will be avoided and a new set of unexplored, less-visited destinations will emerge. Sri Lanka has an opportunity to unearth and market the plethora of less-visited sites we are blessed with. There will be a shift to direct bookings with airlines and other reputed service providers due to flexibility/ reliability and less dependence on online websites. Travel will become more expensive due to additional protocols and service providers will have to devise methods to operate leaner and smarter. Those who embrace this better will emerge leaner, stronger and agile which will birth a new generation of smart service providers who will emerge at the cost of established players. The global tourism industry will go through a paradigm shift but it will emerge stronger, more robust and continue to grow and be vibrant as travel is a resilient industry and has become part of the human DNA."
The enforced lockdowns around the world have made many people think more about the world, nature and sustainability. Juliet Kinsman, Acclaimed travel writer and Founding Editor of Mr & Mrs Smith, Founder of BOUTECO.CO, and Sustainability Editor of Conde Nast Traveller opines that "Sustainability has dominated more conversations in 2020 and that it's not just about being greener but about considering our socio-economic impact when it comes to how we holiday. I hope that everyone will wake up to the importance of really engaging with the cultures we visit and stay in hotels which work closely with their communities in ways that they are part of the solution to challenges facing them. I hope we book our trips in a way that we try to leave more money with local businesses or support agents and operators which are doing lots to make their businesses a force for good."
Closer to home, in Sri Lanka, the travel industry personnel who experienced a drastic fall in businesses are hoping that Sri Lankans will start travelling overseas in 2021. Ahintha Amerasinghe, MD Worldlink Travel Group says "Due to the various restrictions imposed by countries for holidaymakers to enter their countries, 2021 will be another challenging year with limited options. The high cost of the air tickets and the need to be in quarantine at the destinations are concerns that people will have."
Jayantha Perera, the Co-Founder and Director of Qwest Destinations (PVT Ltd) one of the largest stakeholders in the outbound travel sector is of the view that leisure travel will be the last to pick with mandatory corporate travel taking precedence. He adds "It is important that we implement the right measures to support the sustenance of the industry and the safety of travellers and local communities. This is a time that we can focus on developing the many wonderful locations Sri Lanka has to offer, off the beaten path, and we are positioned to be a destination of the future if we can adapt to these new challenges."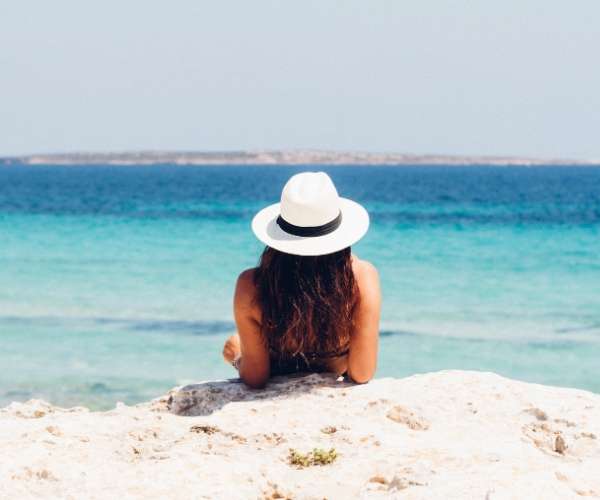 For Shiromal Cooray Chairperson Jetwing Hotels and Jetwing Travels the new normal will see an introduction of many new travel requirements. "We will be wearing masks, maybe face shields, getting tested for the virus, may carry vaccination certificates, periods of quarantine in one location etc. Having travelled on a regular airline and returned in November 2020, I must say it was not a difficult experience. The flights were fine except for the masks- food, drinks as usual.
Yes, what was daunting was the quarantine! But the 14 days goes by fast. If this is shortened to 7 or 10 days, travel will be much easier. I will not hesitate to travel having done it once! I am quite positive that travel will commence, though slowly in 2021!".
Another industry stakeholder Angeline Ondaatjie Chairman/Managing Director at Tangerine Beach Hotels PLC. believes that "Hopes are high that the vaccines will start taking effect. People will choose shorter holidays closer to home, only travel far when it's absolutely essential. Even frequent travellers who loved to go overseas for business or holidays will weigh the uncertainties, the risks and hassle factor before boarding a plane."
Commenting on passengers putting a premium on safety Gerard Victoria Immediate Past President - Sri Lanka Association of Airline Representatives explains " The entire process of travel, be it for business and leisure, will change significantly, where safety will become a key purchasing driver instead of conventional drivers such as price, at least over the foreseeable future. Uniformity in the requirements for travel is essential, be it pre-departure testing, quarantine or any other methodology. Any ambiguity across markets will dissuade travellers, and therefore, it will be critical for the relevant governing bodies to arrive at a consensus."
Adding support to that is Thanuja Lankatilaka, Chairperson –Sri Lanka Association of Airline Representatives who is of the view that "Travellers will shift their focus to what safety precautions a country has adopted rather than the destination itself."
Extended lockdowns have essentially clipped the wings of avid travellers who have been dreaming of holidays. The travel industry has seen the emergence of a new phrase called 'revenge travel' to describe those who have a pent up desire to travel and want to bust out of lockdown and travel. It is also predicted that luxury boutique hotel style vacations will be favoured over resort holidays because of the seclusion and fewer numbers in a boutique hotel environment. Malik Fernando Founder of Resplendent Ceylon says "People crave to travel and travel cannot be substituted. People will opt for remote destinations and will focus on nature. Multi-generational family holidays are also predicted. Smaller remote accommodation like Relais and Chateaux type of properties will be favoured due to automatic physical distancing. People will also opt for full board packages as opposed to eating out. Importantly they will seek a seamless experience from arrival to departure along with trusted and traceable links during their stay."
What of the safety precautions while inside a plane?" An aviation person based in the UK with experience of managing Europe, Russia and Africa for a leading airline says, "In aviation terms, safety is of paramount importance. In the past, this involved the safety of an aircraft, safety and comfort of the traveller. Today, we need to extend this to the safe and healthy carriage of the traveller. If this means that the fogging of the airplane is done continuously, the air packs are charged and a safe environment is created by safe practices, the airline becomes, in essence, the safest area in the world."
On the frontline of the travel and tourism industry in Sri Lanka is the Sri Lanka Tourism Development Board Authority. Faced with a multitude of challenges if the country should open its borders and what stringent measures should be in place, its Chairperson Kimarli Fernando believes that "Travel in the new normal will be more experience-driven with a digital focus, especially the market channels and communications. Our product strategy will shift from the traditional to creating and enhancing experiences while focusing on service quality. Digital will play a pivotal role in the post-Covid market conditions and we will be compelled to adapt. Therefore we will focus on a more integrated approach to communication through a global communication campaign which will mainly focus on going digital."
Having enjoyed several mentions as one of the top destinations to visit, Sri Lanka is facing stiff competition from the Maldives. UK based Farzana Dobbs, Managing Director and Chief Curator of Travel Gallery says " Our top-selling destination has been the Maldives as it is the only thing that we have been able to carry people. The Maldives has many offers- the hotels have between 40-50% off. People have the confidence to travel there. Sri Lanka, like the rest of the Far East, we hope will be OK for travel from the UK late Summer. We are really trying to promote new bookings for Summer 21 and into 2022. Sudden border closure and quarantine regulations have been the biggest deterrent."
Vickum Nawagamuwage, Founder and CEO Santani Resort and Spa, is optimistic that travel to Sri Lanka will pick up by mid-2021. Comparing the resurgence of tourism in the Maldives he says "Maldives is already having a full season so we have to plan for a full season for SL in 21 winter. I think the biggest issue preventing travel is the quarantine on either side. No one wants to go on a holiday where you are stuck inside a room for 14 days on either end when your holiday itself is maybe 10 - 12 days. We have to manage both risks and return and not just the risk as we are trying to do now.