Kamil Hewavitharana, the designer behind the brand 'LIMAK by Kamil' becomes the first and only Sri Lankan to showcase his collection at the inaugural Dubai Fashion Week 2021 held on the 16-18th of December 2021. In an interview with Kamil, he shares his journey as a designer and his experience at the Dubai Fashion Week.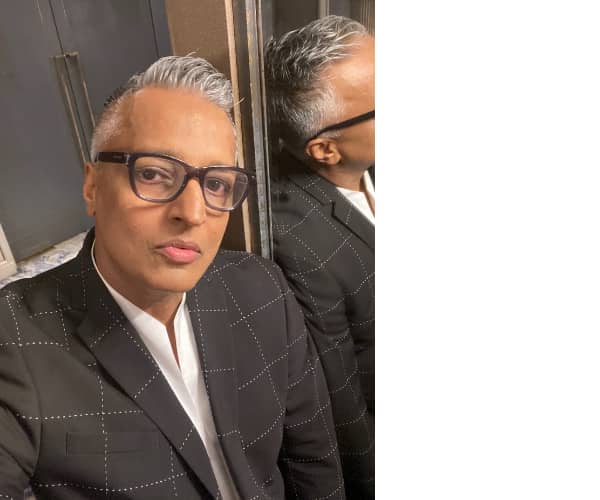 Q

What got you into fashion and design?
Coming from a family with five sisters, my mum used to design and stitch clothes for them and would consult me for an opinion, from a very young age. At that point, I never dreamt that I would be designing and creating beautiful pieces that have been worn on and off the runway!
Q

How did LIMAK by Kamil come about?
I have always dressed well and admired people who did too. At times it was difficult finding something different and interesting in retail, so I started by creating clothes for myself and my friends and this hobby was the start of LIMAK by KAMIL. LIMAK is actually KAMIL spelt backwards! A close friend of mine helped me create the brand.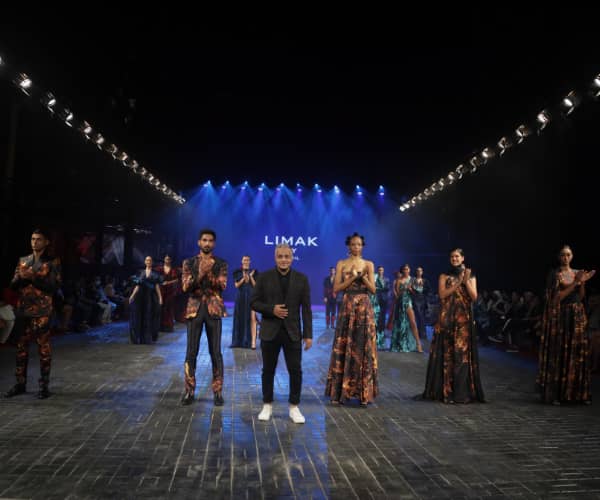 Q

Congratulations on having your collection showcased at the Dubai Fashion Week! How did it come about?
My friend Kevin Oliver, a great choreographer in Dubai, always encouraged me to reach for my goals and when the Dubai Fashion Week came up, he invited me to showcase my collection at this fantastic stage. It was a great honour for me to be the only one representing Sri Lanka at this show alongside other amazing designers. I also had the opportunity to meet one of my favourite designers from the Philippines - Michael Cinco!
Q

You also did your first bridal show at the Expo in Dubai?
Yes! One week before Dubai Fashion Week, I showcased at a fashion show in Rome and 3 days after Dubai Fashion Week, I did my first bridal show at the Expo in Dubai. It was a huge challenge for me to participate in 3 international fashion shows in 3 weeks, back-to-back, but I somehow made it and it was an incredible 3 weeks!
Q

What was it like to have your collection on the runway at Dubai?
A huge honour and a dream come true - this is any designer's dream, really. They respected and treated all the designers alike and it was an awesome experience.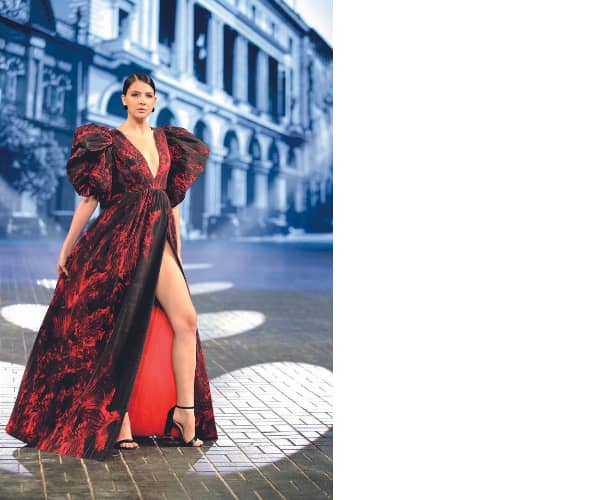 Q

Your work is often inspired by your travels. What was the concept of this collection?
I'm always inspired by architecture when I travel. This collection was an abstract design print in 4 different colours and fabric textures and the fabric was pleated in different styles. The collection consisted of jumpsuits, dresses, jackets and pants for both men and women in fabrics of satin and silk.
Q

While it may be your debut at the Dubai Fashion Week, you are a seasoned designer who has showcased at many shows abroad. Walk us through your career in fashion?
My collections have been showcased internationally in New York, London and Spain and locally back in 2019 and 2020 at the Colombo Fashion Week. My collections were showcased in New York and at the Shades of Ceylon show, in London. Every collection was totally different to the one before in style, colour, material and inspiration.
Q

What is LIMAK by Kamil's signature style?
Elegant and glamorous.
Q

What are your thoughts on the design and fashion industry in Sri Lanka?
The talented designers should be helped to take their designs to the world. All designers should be treated the same, with respect and encouragement, not just a selected crowd.
Q

Who are you thankful for?
I have to thank my dear friend Kevin Oliver - show director and choreographer, producer Saif Ali Khan, Didi Zippo, Nandisha, Chanaka of True Digital, Mitchell and Arvin, Shani, Brian, Sampath, Chandanie, Udayakumar, Sri, Nishadhi and above all, God.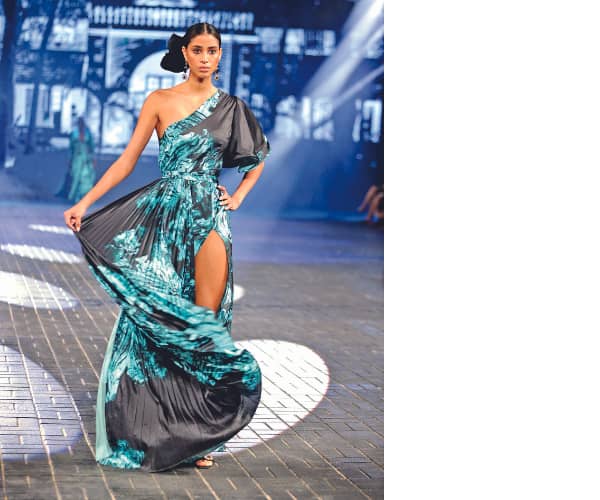 At the moment, I'm currently focusing more on my Bridal collections and a ready wear line. I have already been asked to showcase internationally at a few fashion shows and I'm excited to share my journey ahead!
Picture courtesy: KAMIL