With just days to go before unveiling The New Local at the MBFWSL Linda Speldewinde the powerhouse behind the AOD is busy pulling all the elements together to make sure the MBFWSL will not only be a success but importantly take an important message to consumers and stakeholders in the fashion industry. In an exclusive interview with Life Linda reveals the story of The New Local.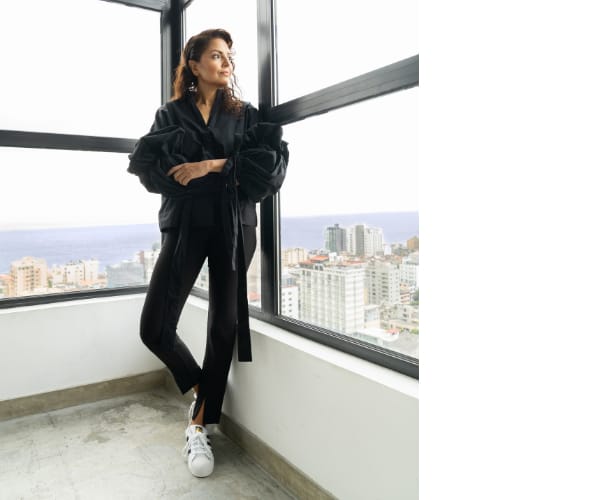 Q

What is 'The New Local'?
It's a paradigm shift. It's a movement to understand and pursue our power. It's a call to act on our entrepreneurial spirit. It's an encouragement to utilise our strengths, know-how, and creativity to speak to markets around the world, at a time when everyone is tuned into a whole new meaning on how and why we buy and consume things. This movement is actually stemming from the AOD DNA of creativity, entrepreneurship, embracing home, and having a global perspective to see where our ideas and dreams answer to real needs.
Q

Are we already late to the party with The New Local?
No! It's never too late to do the right thing. It's not too late to do what we should have been doing. Covid has given us all an ultimatum to reset and move in the right direction. This post-pandemic world requires us to think fresh. 'The New Local' is how we see it and coin it, but the philosophy, behavioural, and thinking shifts that it stands for, are no longer optional, but a must.
Q

Why do you think craft is culturally important for Sri Lankan fashion?
Because it is a sure connection to our identity, history, raw materials in our nature, and most importantly, to our people and their skills. In the early days, we occupied this space quite actively, with a project called Sri Lankan Heritage which I'm trying to bring back. This project had to be moved to the back because livelihood development through crafts was more urgent and important. I can't, and won't, talk to craftspeople about heritage if they don't have the income to put food on their plate. We must fix their more urgent needs. So, although we want to build that space between craft, heritage, and fashion, we haven't prioritised it for good reason. In 2022, we're actually reentering this space with master artisans and AOD talent. Heritage and crafts is a relationship we have reinforced through design and education, and our approach is not only to talk about it but to ensure it continues into the future by putting the right networks in place.
Q

How would you describe the collaborative journey between the designer and the rural Artisan?
The journey as we do it is an entirely co-creative process that is really at the heart of AOD DNA. Our designers are trained to work with artisans, not direct them. Artisans are not human machines to create what the designers ideate; nor are they charity-cases or the rural underprivileged without options. We see our artisans as creative, empowered makers with highly valuable knowledge and skill sets. They co-create with our designers on equal grounds. That's the difference in how we do things (and how the typical NGO would.) We believe this Process is true empowerment facilitated through good matching of skills and strengths.
Q

Over the years we have only witnessed weaving and batik on a large scale. With the advancement of technology are there any new crafts that have been developed by the Design students?
This is actually something we're now trying to push with AOD's product design programme which will be heavily focused on creating craft-based products for export markets; this will bring in a whole range of other lesser-known crafts to the commercial space that we operate in; Urban Island has done some work there but it's not enough; And the reason is that it was not backed by programming bringing the necessary education and nurturing the right talent to take on the challenge in the same way that fashion and textile space had that supply of matching design thinking and talent from the AOD fashion programme. This is going to change in the next four to five years as we connect product design with local crafts.
Q

Vivienne Westwood's African bag collection was a roaring success and a fine example in philanthropy. Similarly, Edun is a globally renowned brand whose raison d'etre is to promote contemporary western fashion which includes a small number of artisan collaborations with African craftspeople. Do we need similar associations to be seen in the global arena?
100% yes! But, we're not ready with our product. African fashion has gone there but South Asian fashion still hasn't. Our view for this is to drive a South Asian aesthetic with Sri Lanka as a hub. We're starting this in 2022 after MBFWSL, with a series of shows which aim to start setting a certain aesthetic that speaks of a globally relevant South Asian look and feel. So yes, it is definitely the way to go, but we have some work to do before we go there.
Q

Would you agree that The New Local that you have envisaged is a "teach a man to fish" method of sustainable development?
Yes, and this has always been our philosophy. I explained this in the way we work with artisans too. We all have talent. We all have the capability. The New Local reminds us to line these things up and use them, and inspires people to do so with powerful platforms like MBFWSL that give greater accessibility and opportunity. .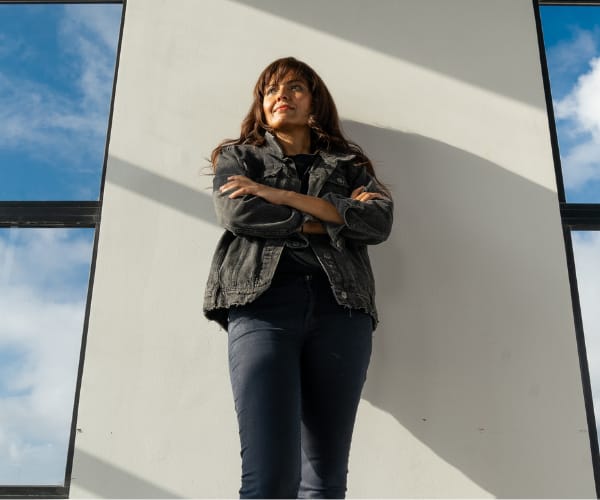 Q

We have trade sections in our many missions abroad. Why are they not promoting the cutting-edge designs created by AOD alumni which meet the international fashion markets?
We have actually started this exact project with the government foreign missions, by launching a Sri Lanka road show travelling through Europe, taking the best of Sri Lankan fashion, crafts, and design that speaks to the audiences of these regions. The road show will start next year kicking off in January from London and then moving to Germany etc. This is part of our vision to push design for export, in a very persuasive manner, going right up to our target markets and getting their attention.
Q

How confident are you that the New Local will be a hit in the New Normal?
The new normal is exactly the context in which the New Local becomes the solution and makes sense; This is why I expect it to be a hit. But, of course, like in everything else, if you don't put the work in for it to be a hit, it won't happen no matter how good of an idea it is. I'm currently mobilising AOD and the rest of our ecosystem, giving them the leadership to drive this Movement. We're all working together, and we're hoping our movement will inspire others, and the entire creative industry here to take on the spirit of the New Local and make the best of their Ability to think and create resourcefully.
Q

What can our readers expect from The New Local?
An empowering way of looking at the world where we are inspired to use our own resources and strengths to overcome our challenges. A mind-shift from a place of loss and insecurity, to hope and courage. A chance to be part of something special that involves changing our minds, our ways, and ultimately our country. So, we invite all your readers to come join the New Local movement, by sharing our stories, by sharing your stories—your New Local moments, lifestyle habits, or practices—with us so we can share them on the MBFWSL platforms. We invite you to watch the shows as they live-stream on www.mbfwsrilanka.com, visit the exhibition at Colombo Innovation Tower, and buy into the New Local philosophy at our pop-up store there. Work with us, use the hashtag #NewLocal to join the conversation, and most importantly, look beyond all this, think actively, and apply the idea to become the change we're all looking to make.