Overall Rating: Very Good
When we entered Raaidah Wahab's home, the first thing that struck us was the aroma of spices. Having a husband and son who love Sri Lankan food and staying true to what she believes in, that of healthy, fresh food, she started The Food Life. Through her venture, she has taken Sri Lankan super foods and added a modern twist to it, thereby creating some fine curries and sides to make your lunch time an interesting one.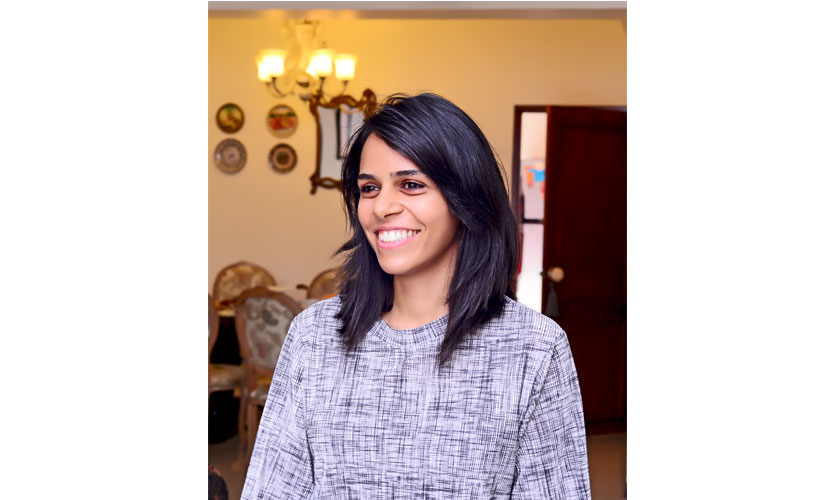 Taste and value for money – 5.5 stars
Even if you're not a big fan of rice and curry, we must say, you would have lunch from The Food Life often. The flavours that come through her slow roasted 13 spice curry powder (which go mainly into the meats) as well as the use of fresh produce, coupled with her passion for food and wanting to give her family not just food that tastes good but is healthy as well, make for an awesome pack of lunch.
Apart from the fine aroma of spices, it was the colourful presentation that struck me while the usually drab (well, at least for me!) vegetables like Okra, or even Thibbattu were prepared differently maintaining the nutrition that these super foods have but also making them taste fantastic.
She prepared Crumb Fried Okra, Fried Lotus Root and Thibbatu cutlets for us which we tried with a Spicy Cauliflower Dip and a Coriander and Date Dip which were marvellous. The sweet and spicy notes of the Spicy Cauliflower Dip were pure magic while the Coriander and Date Dip with its earthy, slight minty and strong sweet notes gave these vegetables a whole new life. While the Mango, Penera Kola and Bell Pepper Salad with a Sweet and Sour Glaze was just splendid.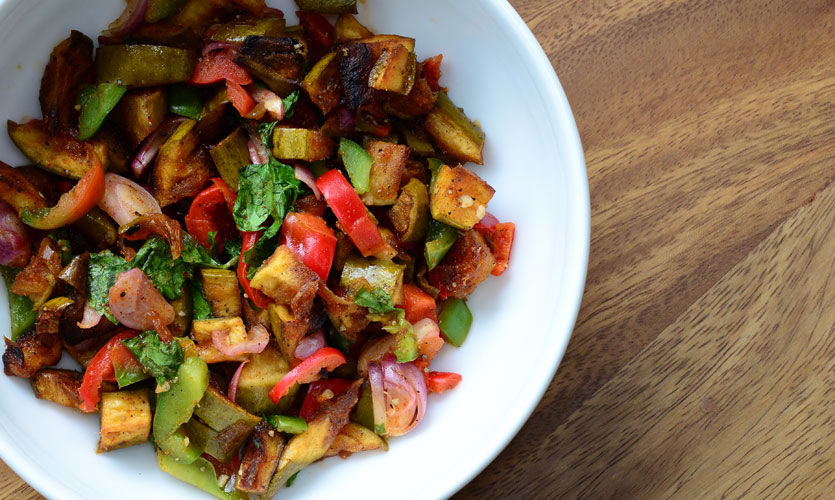 Her meal plans include the Daily Menu (Rs 350 – Fish or Chicken and Rs 300 – Vegetarian) as well as the Special Menu (Rs 370 – Fish or Chicken Rs 330 – Vegetarian).
We tried out one of her daily menu options that of Red Rice pack which came with a delicious serving of Curried Chickpeas, a fresh Mixed Mallum (with five leaves – Manioc Leaves, Thebu Leaves, Mukunuvenna Leaves,Kathurumurunga Leaves, Hathavariya Leaves), Stir Fried Thalana Batu, a scrumptious Polos Achcharu (Polos Pickle), beautifully coked Curried Fish and a fresh Beetroot and Mint Salad.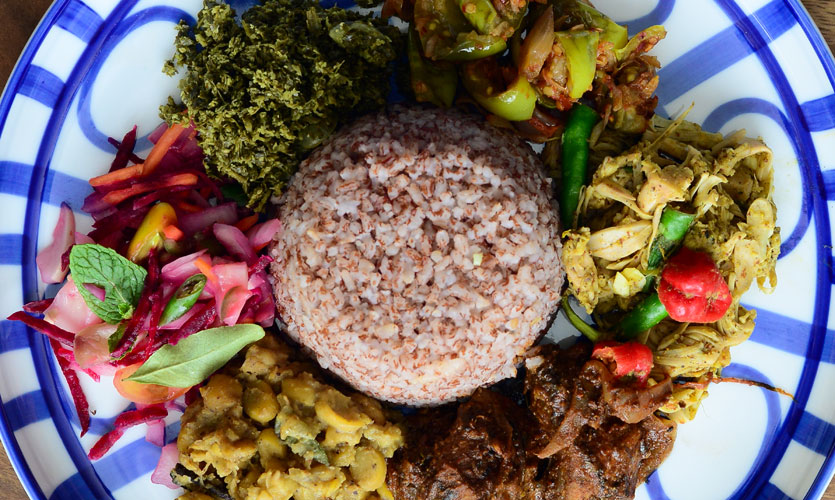 We also tasted her scrumptious Yellow Rice and Ghee Rice which fall under the Special Menu. The Yellow Rice which in itself was flavourful and creamy Carrot, Cauliflower, Cashew and Cherry Tomato made with Curried Mustard, Thibbatu Cutlets, a mouth-watering Chicken Korma, Brinjal Moju and a simple yet stunning Malay Pickle with a Mango Chutney base and Prawn Crackers.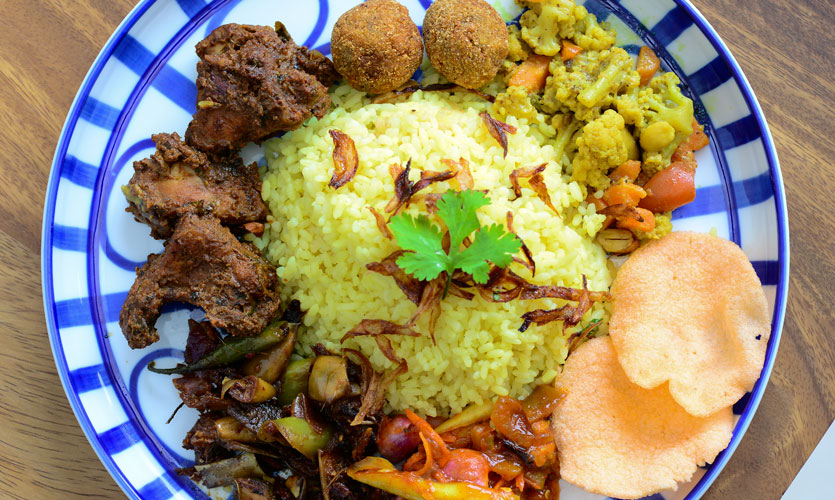 After trying these two we knew we would not be disappointed with the third pack that of Ghee Rice with Chicken cooked in Goraka which made for some fabulous flavour notes, a sweet and fresh Cucumber and Pomegranate Salad, a fusion between a Seeni Sambol and Maldive Fish Sambol as well as sweet and sour Fried Mango and Apple Moju, Curried Brinjal and Beetroot, Carrot and Mint Salad as well as Prawn Crackers.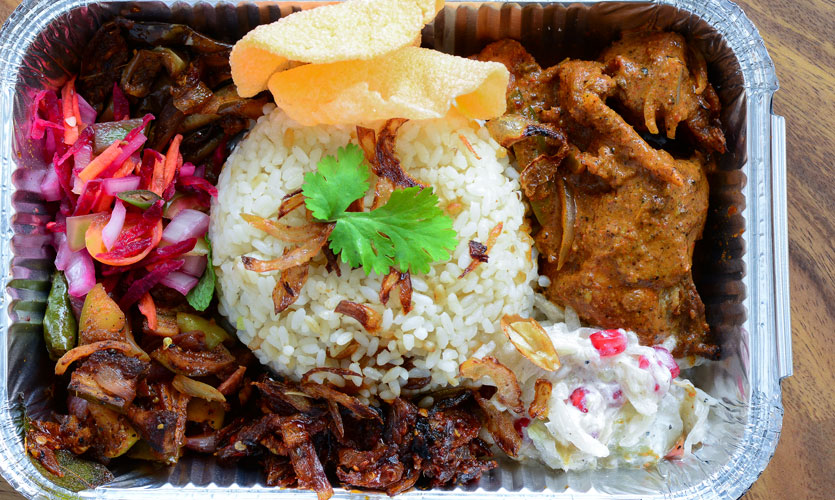 What stood out in all the packs was how the flavours of each side stood out but at the same time complemented the other. The fresh ingredients and aromatic spices were an ode to the hard work and passion that go into making each curry and putting each pack together. Well done!
Notes:
-The menu is updated on Facebook frequently
- Raaidah requires 24 hours' notice for orders
-The cut off for orders is 10am on the day of delivery
-There is no minimum order requirement but delivery for four packs and above is free while there will be a delivery charge for anything below four packs
Facebook: www.facebook.com/theFoodLifeSL/
Tel: 072-727-8889