Berjaya Mount Lavinia is one of the oldest standing establishment in Mount Lavinia and it was nice to see them roll out something different. If you are looking for a place to chill on a Sunday or to grab a few cold ones and take a dip in the pool with your crew and have a meal then this could be for you.
So head over to Berjaya Hotel Mount Lavinia to have a nice long dip in the pool and then savor their Sunday Lunch buffet for 1999/- from 12.30PM to 2.30pm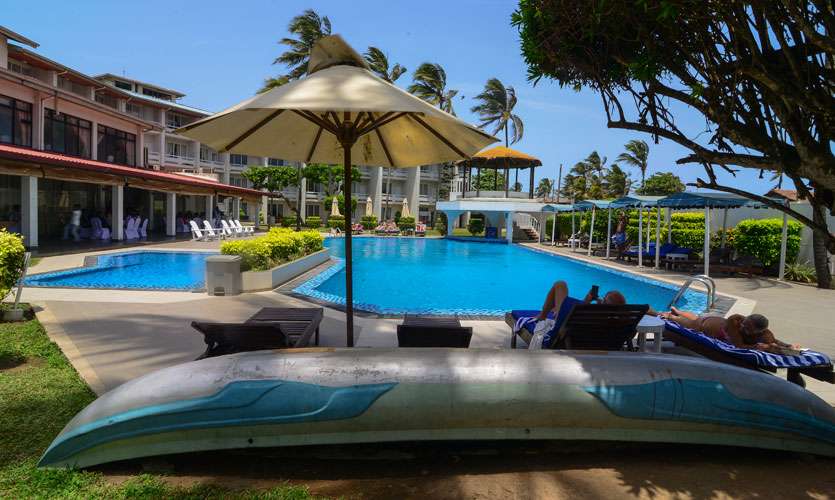 The buffet is at the pool terrace and you have the choice of either sitting indoors or outdoors overlooking their impressive pool and if you are a group of over 15 people you get a complimentary day room for your convenience. After we were seated we were given a glass of orange sunquick, your primary welcome drink for any Lankan event. There is a Calypso group playing as well for those of you who enjoy a bit of a beat with your meal.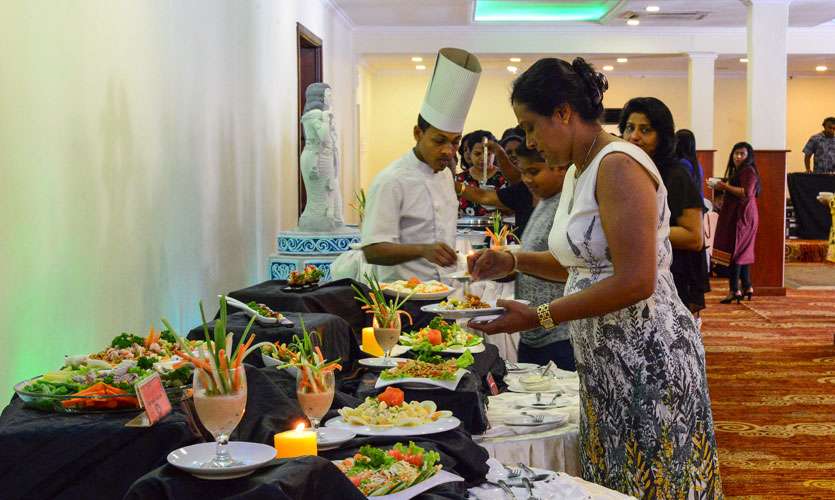 From a vegetarian's point of view this buffet had some decent selections, the salad bar had your staple assorted green veggies, jerkins, capers, potatoes salad, coleslaw (which could have used a tad more mayo) egg salad (for the Lacto-ovo vegetarians out there) and a Japanese salad which was a mix of pineapple, cucumber bell pepper in a zesty lime dressing. I couldn't try the soup as it was, unfortunately, a chicken soup so I just had bread roll or two and butter because who can resist a nice warm bread roll slathered in Anchor butter *slurp*.
Ambience: Personally we felt that they could improve a lot more with the ambience. Felt like too much was going on. You know what they say less is more.
Non- Vegetarian
Roast Chicken
The presentation on this was good and the taste was decent as well.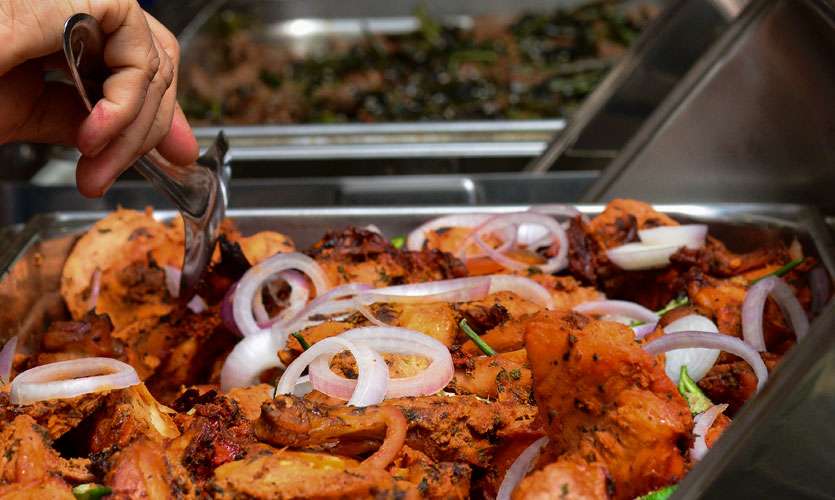 Sea Food Rice
We tried out the seafood rice which was alright, but it could do with more flavor though and the rice was a bit dry for our liking.
Tandoori Chicken
Felt like this was one dish that was reasonable and you could know that the meat was well marinated based on the flavor of spices and herbs.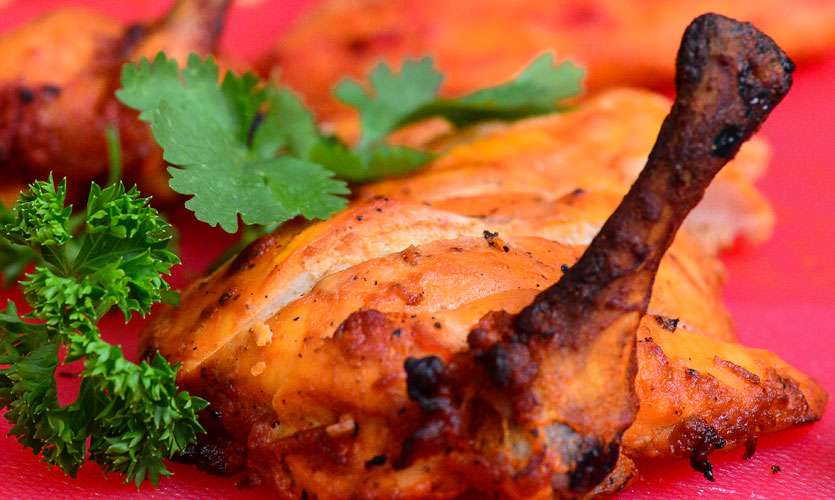 Beef Kangkung
If you like your beef Kangkung, you will definitely like this.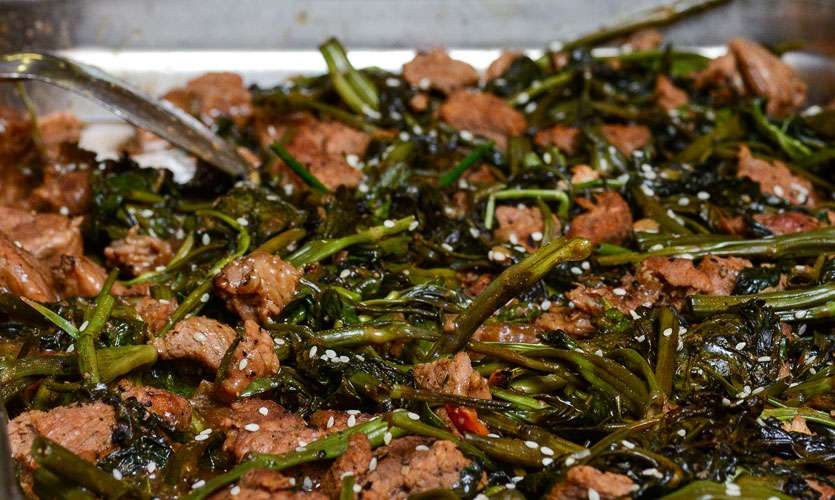 Fish Mustard Curry
This was your basic Fish Mustard curry however it could do with more marinating hour's maybe.
Prawn Cocktail
Well-presented and since we love our prawns we thought we would try it out. Felt like it way to crispy for our liking and once again needed more flavor we only got a very distinct flavor of Soy Sauce.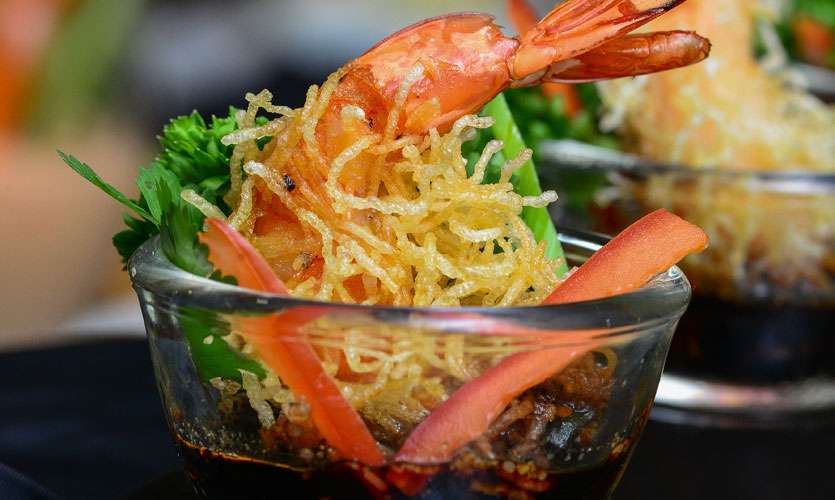 Vegetarian
For the main meal, we had the steamed rice as the fried noodle had sausages and the fried rice was seafood, the rice was accompanied with stir-fried vegetables in soy sauce, roasted potatoes and fried aubergine in a tomato sauce. You also have the option of going in the rice and curry path where you could have added dhal,mallung, dambala with pickles, chutney and pappadum either choices made for a decent meal.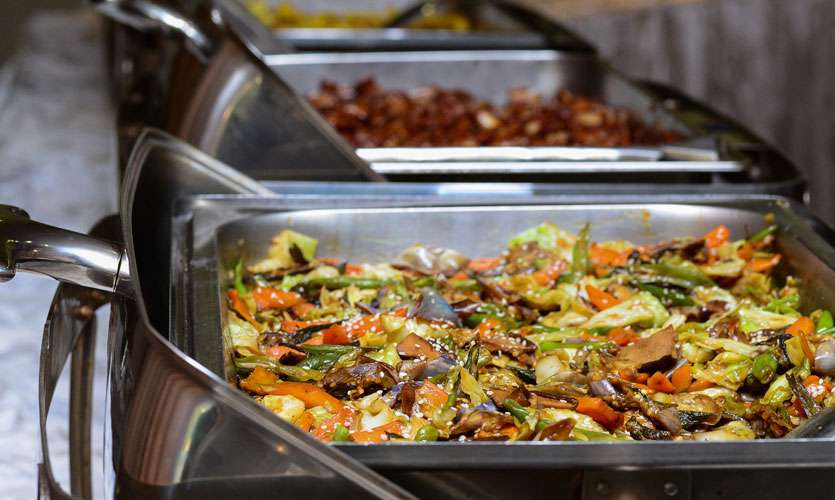 Their Dessert section had a selection of a Sago pudding, Chocolate pudding which looked a lot like a cake than pudding, caramel pudding, jelly and fruit salad and cake, if you don't eat eggs you could try out their sago pudding and fruit salad.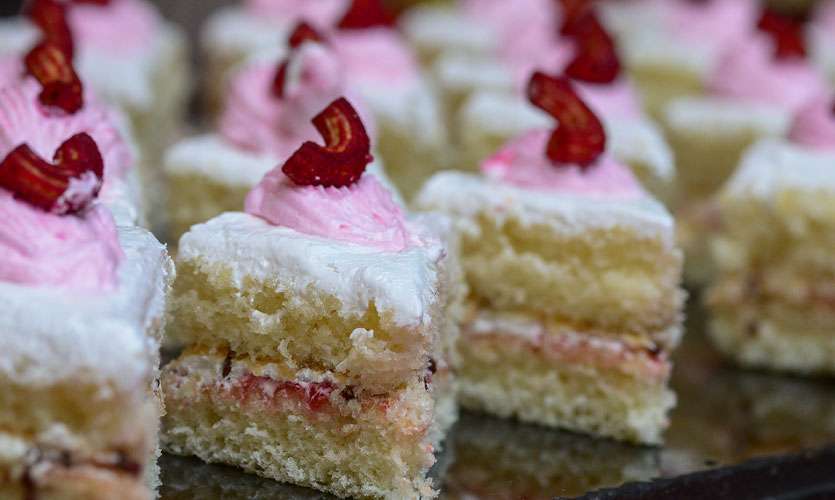 Service: 4/5
the staff were friendly and attentive.
Parking facilities: 4/5 stars
their car park is quite substantial and they even allow outsiders to park for a fee. (parking is quiet the challenge in college avenue)
Toilets: 3/5 stars
Tips/notes by authors – since you have pool access with the buffet tickets don't forget to bring your swimsuits. If you are group of over 15 people call ahead so the hotel can allocate a day room or you.
Maria Soysa and Charindi Meegastenna
Pictures by Kanishke Ganewatte