My Sister's Kitchen by Thushara Innasithamby is renowned for top quality Jaffna Cuisine, and Hisham Cader's The Sandwich Factory is one of the first dedicated American Diners in the country, serving up American favourites. The two cuisines will collide and fuse to provide foodies in Colombo a guaranteed treat for one day only on Sunday, the 16th of September at The Sandwich Factory.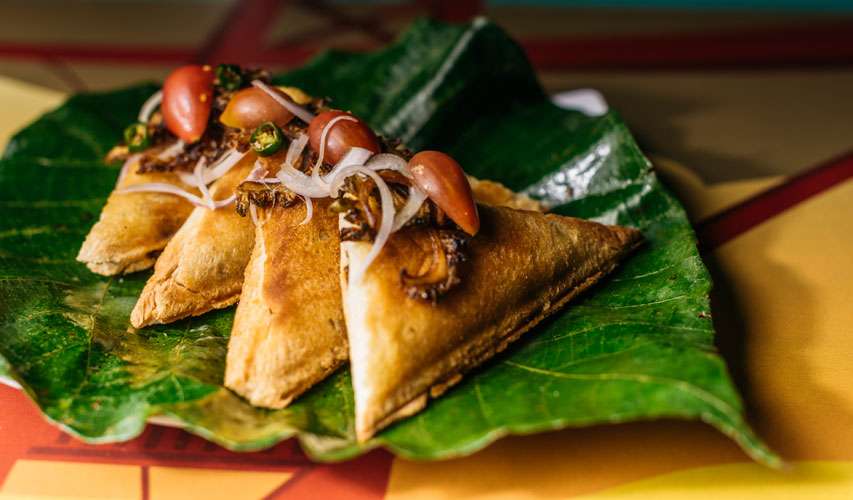 Both Innasithamby and Cader will integrate their culinary skills to combine the best of both worlds and present to you their interpretation of traditional Jaffna cuisine inspired by precious family recipes with an exciting western twist.
"We needed to give a facelift to Jaffna food" Thushara Innasithamby explained about her decision to collaborate with The Sandwich Factory. "So we thought the best way was to twist the authentic flavours with western presentation. Also the strong flavours of our authentic cooking methods need to reach more people". Innasithamby also added that due to popular demand, they will also serve the Jaffna Crab Curry made with sea crabs. The idea to collaborate was conceptualized by My Sister's Kitchen, and "knowing Carder on a personal level, we thought of bringing both our world's together".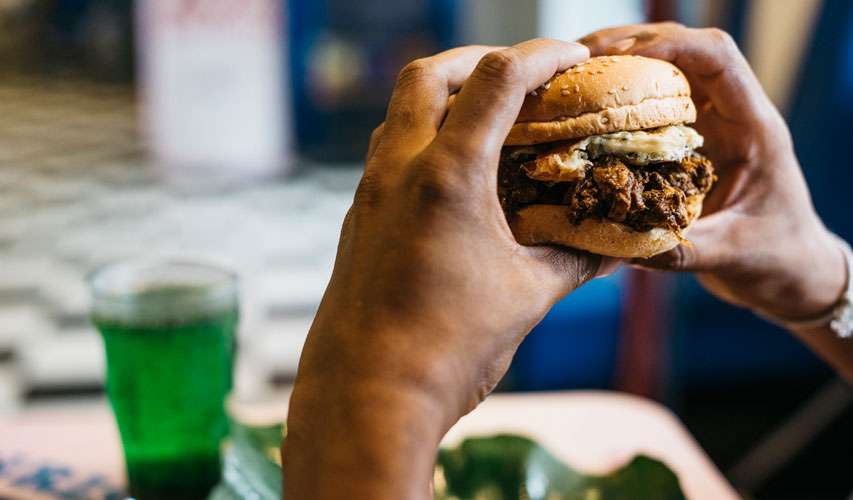 Here is a sneak peek at some of the items you'll be able to try out at the J-Town Festival:
●Uppuma Balls with Prawn - Diced prawn stuffed in Uppuma balls served with a fresh pathola salad and prawn curry gravy on the side.
●Pulled Beef Poriyal Toasties - Homestyle kade paan toasties with pulled beef poriyal. (Available in chicken and soya)
●Spicy Cuttlefish Crostini - Jaffna-style devilled cuttlefish with karapincha butter and onion sambal.
●Idly Sliders - Traditional Idly stuffed with spicy red fish curry and sambol and served with karapincha sambol and gravy.
●Jaffna Curry Burger - Authentic Jaffna Chicken Curry served in a soft bun topped with a Jaffna-style omelet fried in gingelly oil. (Available in chicken and soya).
●Poori Tacos - Pulled beef or chicken curry on soft-shell Pooris with karawila sambol. (Available in chicken and soya)
●Big Jaffna Breakfast - This hearty meal features the classic roast paan, beef bone curry and a special Jaffna-style omelet fried in gingelly oil. (Available in chicken and soya)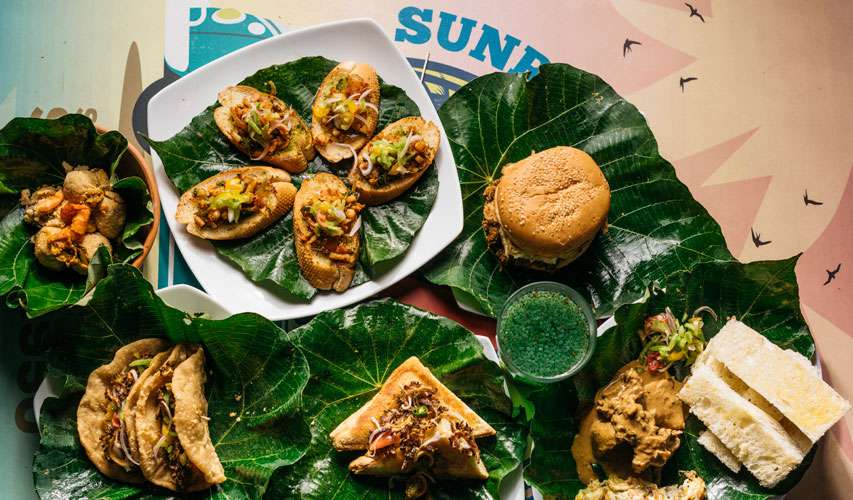 The J-Town Festival will be held on just ONE DAY! So don't miss out on the opportunity to taste some great food!
Call The Sandwich Factory on 0114-333-363 to make a reservation or for more information!