Race, religion, politics and sex – were the subjects touched on when Pasan, Gehan, Dino and Dominic took to the stage to present Politically Incorrect. This is probably why many people headed to the Lionel Wendt during the past four days to laugh, at not only what four standup comedians had to say but maybe, maybe at their own selves from time to time. 'Politically ඉන්correct' presented by Identities Inc., witnessed large numbers of standup comedy fans in fits of laughter and cheer and sometimes followed by pin-drop silence as Pasan Ranaweera, Gehan Blok, Dino Corera and Dominic Kellar performed on one stage.
Pasan's opening act definitely stole the show as it kept all Sinhala Buddhists in the audience not only laughing but thinking as well. With supportive videos and presentations to back his content, he went on to question the sanity of certain individuals donning saffron robes. He also spoke about his sexuality and some dark moments in his life taking the audience on a brief emotional ride, sometimes making the audience question – wait- should we be laughing at this…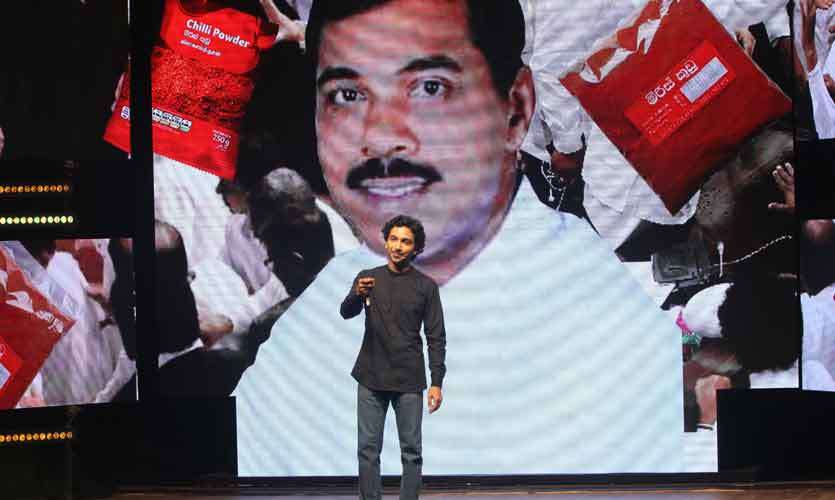 Dominic on the other hand took the audience on a more personal journey as part of the Burgher community in Sri Lanka. At one point he referred to the Burghers as the Blacks of Sri Lanka, since it's an ethnic minority that appreciated arts and has their own culture, food and fashion. He also recalled lighter memories of children calling him 'Double Double' in public places and how he reacted.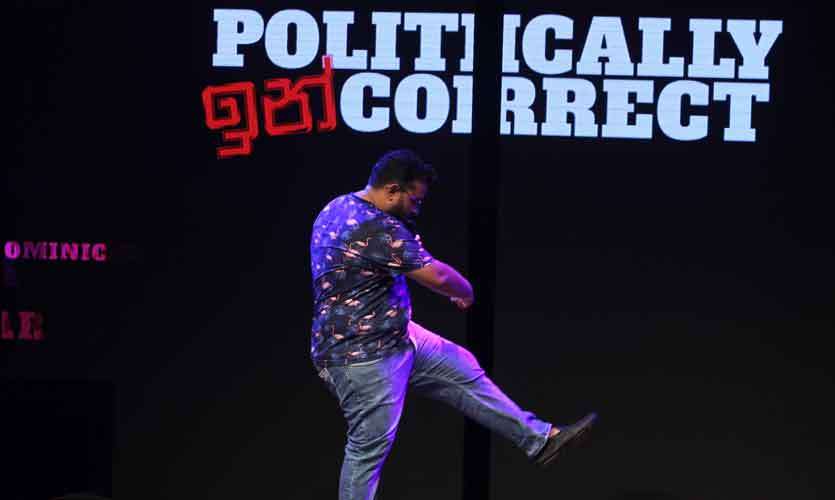 Dino's performance touched upon a lot of political content and also how it feels like to be single at 30. Drawing inspiration from his own relationships he concluded that higher the expectations -be it in politics or life choices, harder the fall. One of the much awaited performances of the night was that of Gehan's where he related some personal stories while in Amsterdam, the one 'naughty' tool you need to chase away ghosts, flirting with girls during school days and voting wisely during the upcoming Presidential Polls.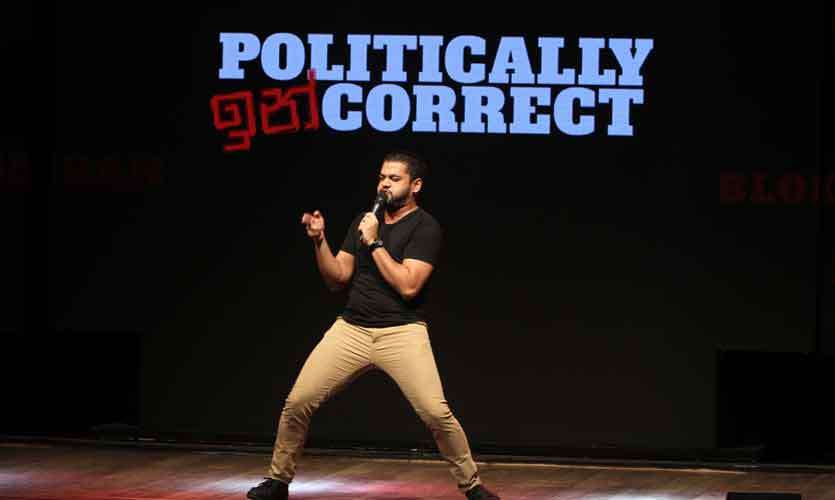 Our favourite: Pasan Ranaweera
Favourite scene- ' Janadipathi thaththa"
Towards the end of the three-hour show, fans were exhausted to comment after all that laughter but a few shared their thoughts as follows :
"It was pretty much what I expected but it wasn't as controversial as I thought it would be. It was easy to watch the show."
– Aruna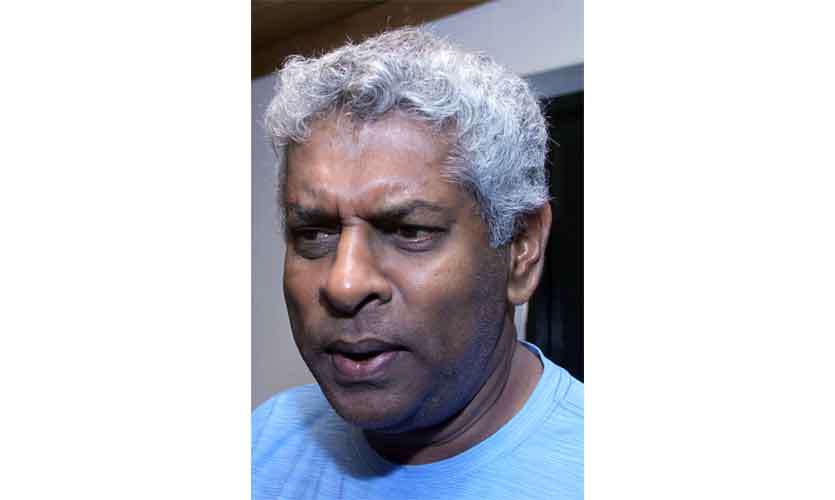 "Everyone of them performed well and it was a very enjoyable evening."
– Crishanthi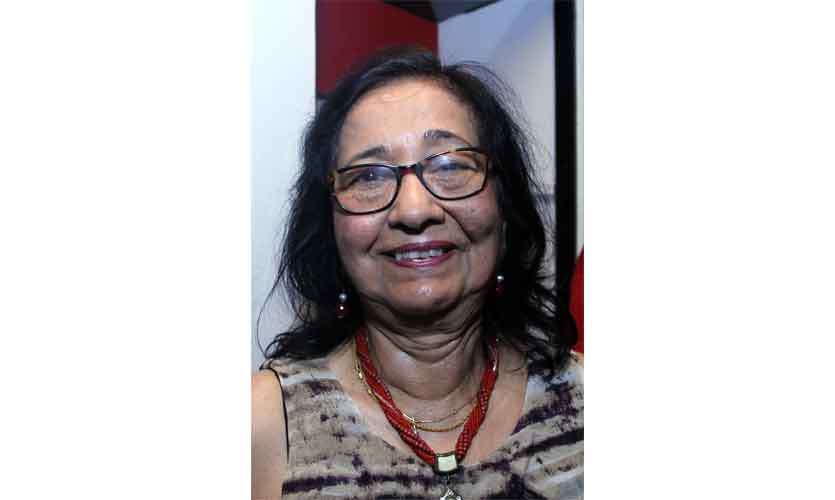 "I thought the performances were absolutely amazing. With Pasan doing his first ever standup show, I thought he was wonderful. Gehan, Dominic and Dino were fantastic as well and goes on to show that all of them are truly talented. Really hope they can do more shows like this."
– Dena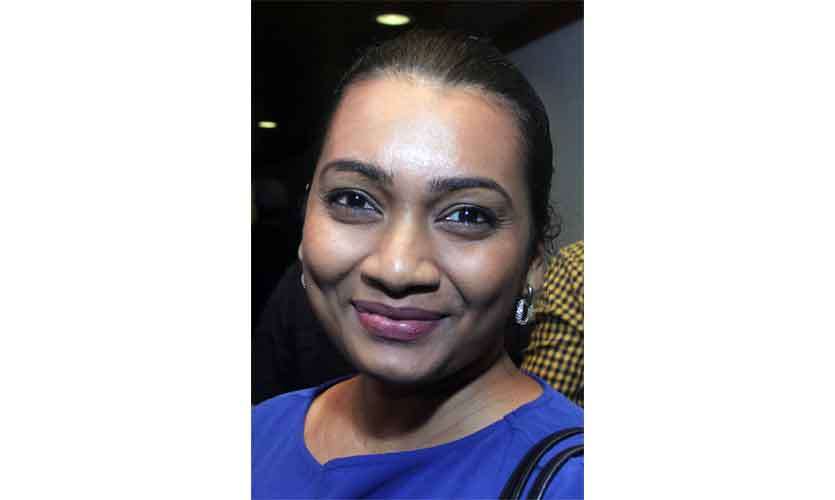 "Nice range of performances and diversity. Each one of them stuck to their own style and script. It was a fabulous evening."
– Adamaly
"It was just amazing."
– Shannon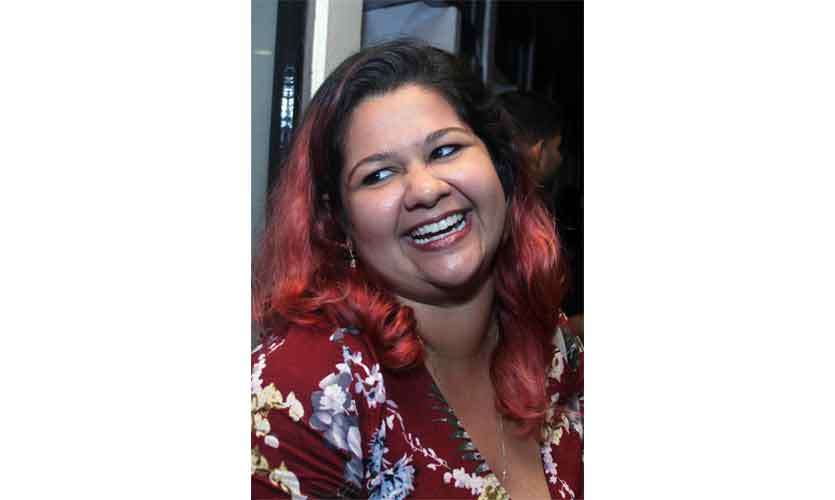 "Four guys kept us in fits of laughter. This was much needed in this time and context."
– Michael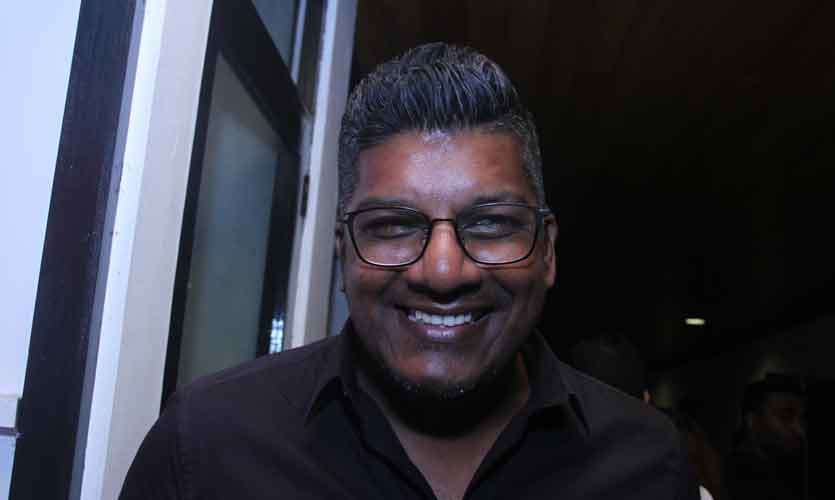 "The show was great but I expected Dino to be much more prominent. Pasan stole the show at the beginning and I thought it was an excellent performance. The way they spoke about LGBTQ rights was super. There are a lot of hidden things that they say and you need to be updated with current affairs or else you wouldn't understand. But all in all it was a superb show."
– Thariq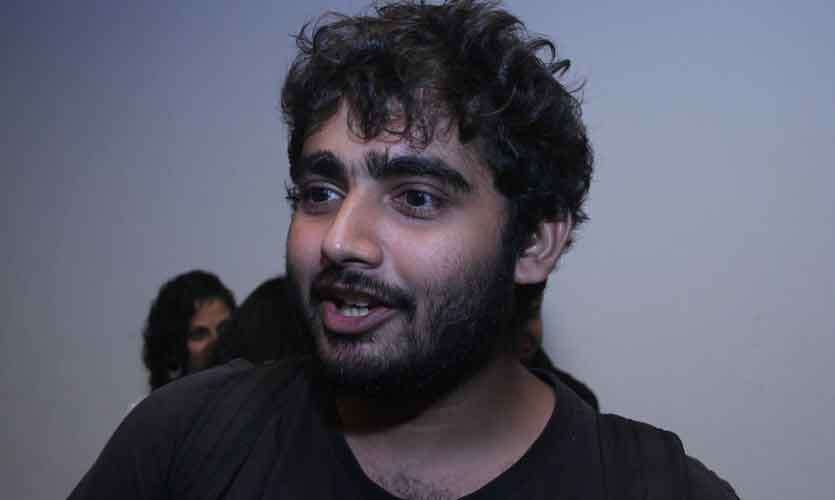 "It was one of the best standup shows I have been to and the messages that they brought were an example for everyone."
– Menusha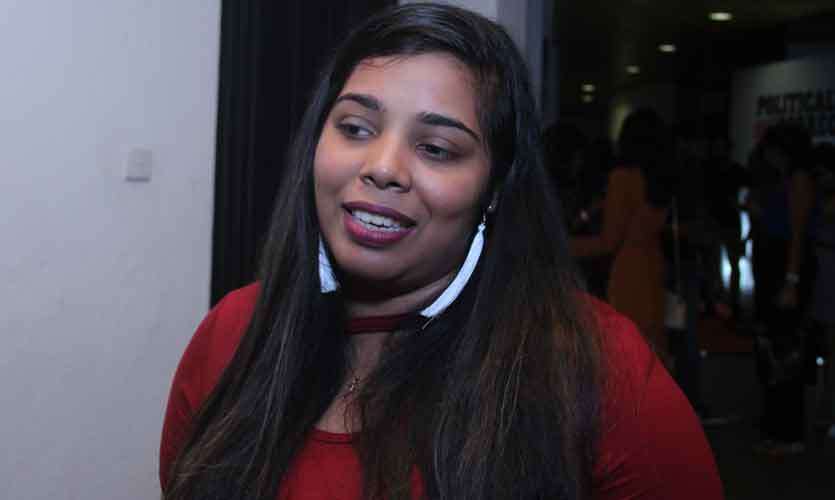 "It was quite an enjoyable evening."
– Roshni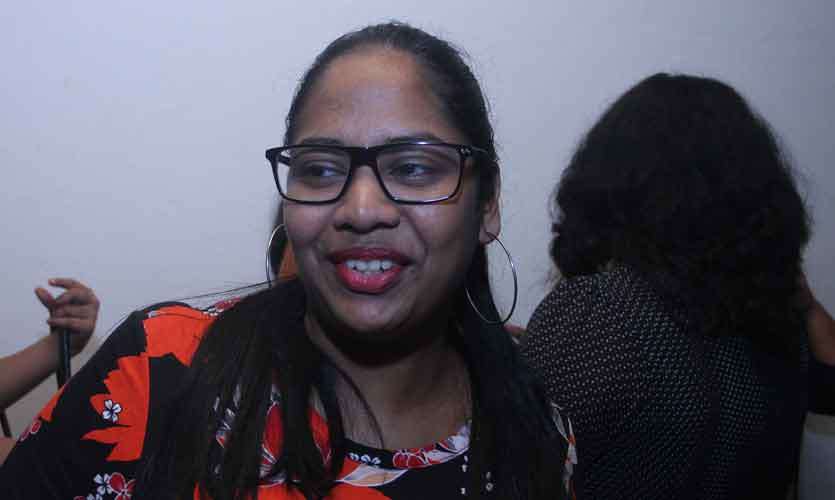 "I'm a big fan of Dino and it was good to see all of them performing."
- Amanda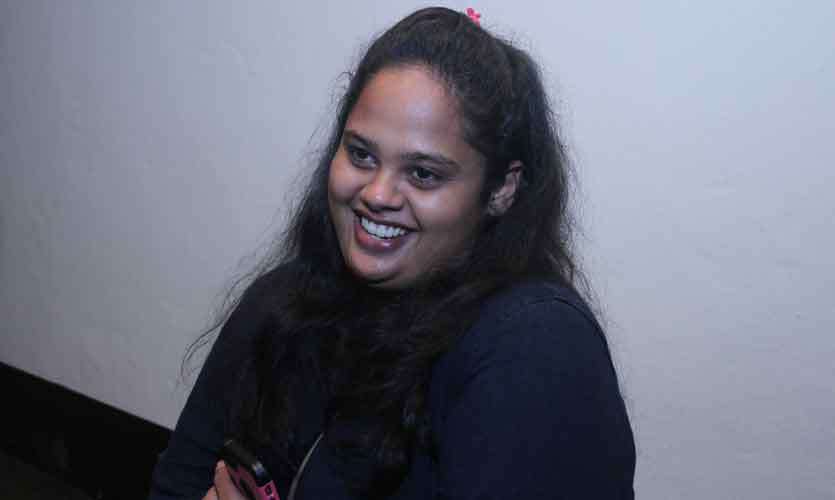 By: Kamanthi Wickramasinghe