Back by popular demand and he's sassier than ever! Singaporean stand-up comedian Kumar returned to the Sri Lankan stage for his second show this year following the success of his debut show back in March 2019.
Kumar is a Singaporean-Indian comedian and drag queen who has been in the spotlight for nearly 30 years as an entertainer. He released his biographical book, Kumar: From Rags to Drag, in 2011 and has amassed a number of stage, television and film credits over the years. Kumar is loved by many for his risqué sense of humour as he tackles taboo topics such as religion, race and sex in the raunchiest yet candid manner.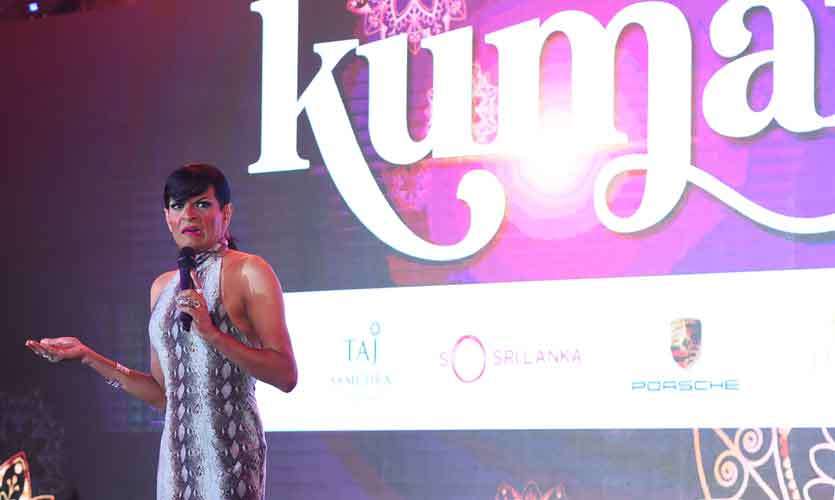 His second show took place on the 2nd of November at Taj Samudra Hotel to a sold-out audience. Once again Kumar warns his audience that the show isn't for those with a 'serious sense of humour'. "I make fun of everything and everyone so if you get offended by that it's not for you!" he disclaims. But Kumar's jokes can get even the most resolute of persons to crack a smile with his shocking observations and thinly veiled sexual innuendoes. The evening saw an hour of good comedy as Kumar delivers exactly what was promised – a hilarious romp!
Overall, it was a Saturday night out worth bearing the heavy rain for. Kumar is a born entertainer and can easily have the room laughing out loud with his jocular and sharp-witted remarks.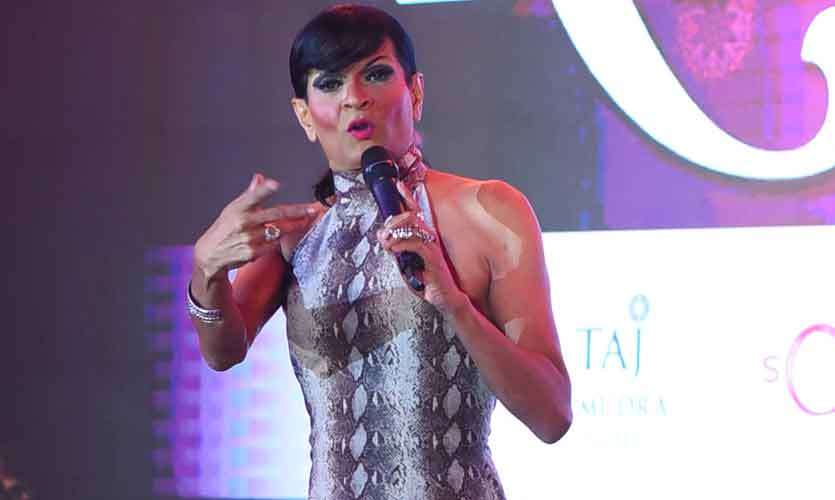 Kumarlicious was presented by Singaporean born Anita Dorai who was thrilled to bring Kumar back for another show. Anita herself used to watch Kumar perform in Singapore and is on a mission to bring to Sri Lankan audiences the best talents from her country. Talking to us after the show, Anita said she was overwhelmed with the response to Kumar. "People really enjoyed the show and they were telling me they'd love to see more shows like this in Sri Lanka. The tickets sold out quite fast and we even had people standing and watching the show. I'm so glad it was successful! I'm hoping to do something different and more exciting early next year and I can't wait to share the details soon!" .
We also caught up with a few audience members for their thoughts on the night;

"It was a fabulous show. He was just very spontaneous and truthful. Everything he said was funny, but it was also honest and relatable. I had so much fun!"
– Harshini

"We weren't very impressed. I thought our local stand up comedians are more relatable"
– Harin

"Since I've spent some time in Singapore myself, I really enjoyed the show because I picked up on the lingo and the slang. He was truly hilarious and we had such a good time"
- Timothy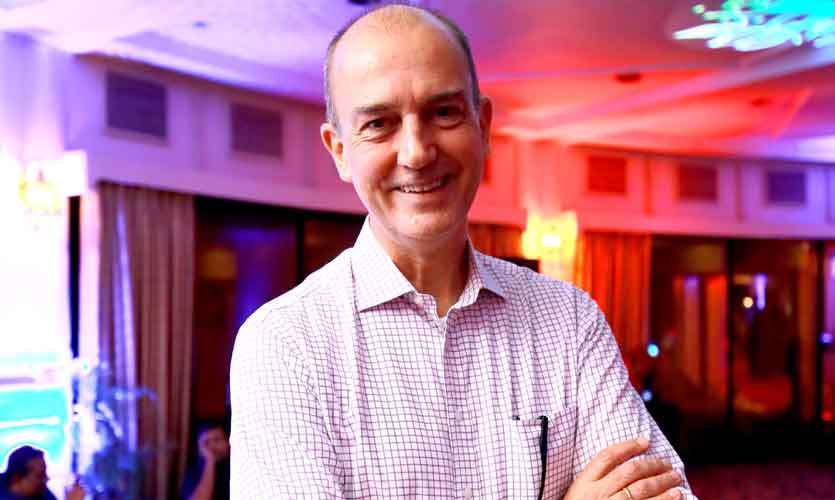 "I found it pretty entertaining. It was a lovely evening"
– Sonali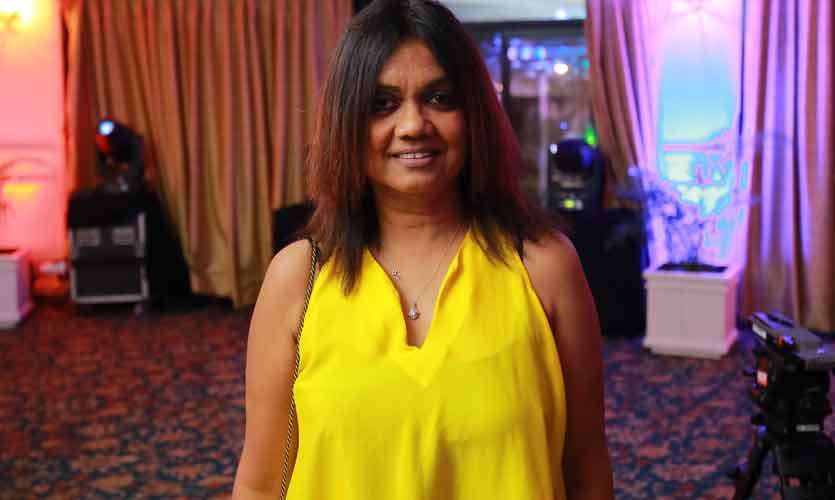 "It was really good. I thought it was hilarious and I just enjoyed it"
– Dilrukshi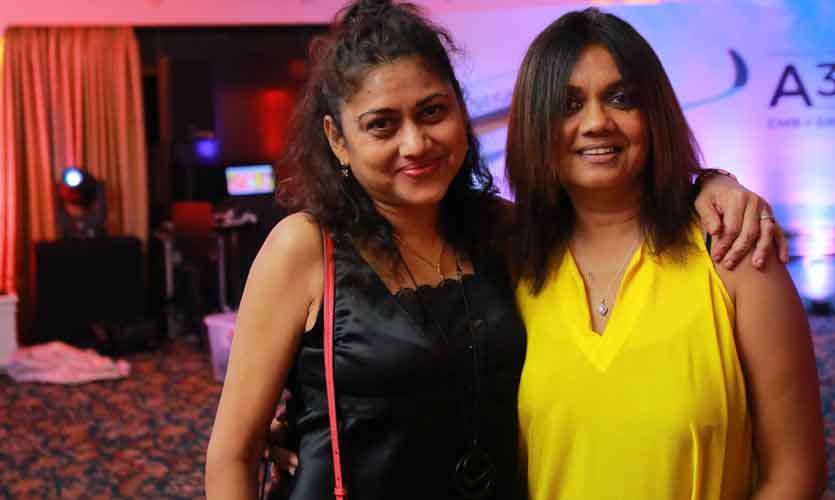 "This is my fourth show! I've attended every event of Anita's and this is my second time watching Kumar. Knowing his witty skills and Anita's organising skills, it truly was a beautiful event."
- Githanjali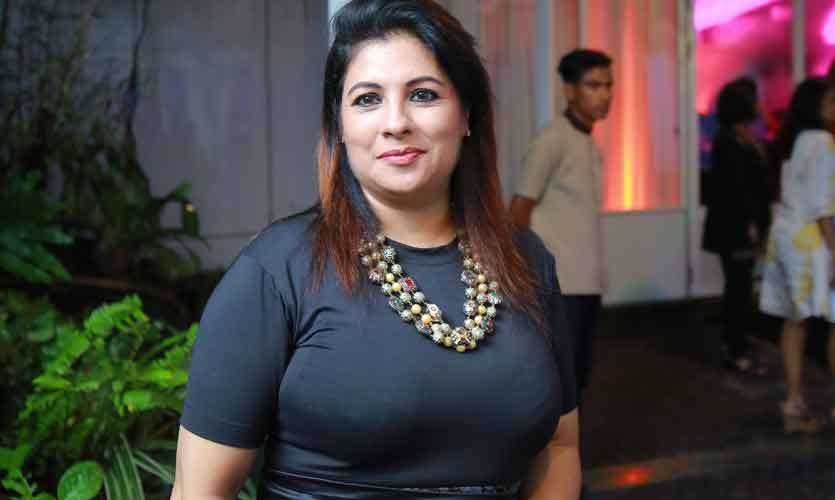 "I'm actually from Singapore so we are very proud of Kumar. He's an icon to all of us! I've known him for many years, I've watched him as I've grown up so we get many of his jokes. I'm so glad to see people in Colombo enjoying his show"
– Kavita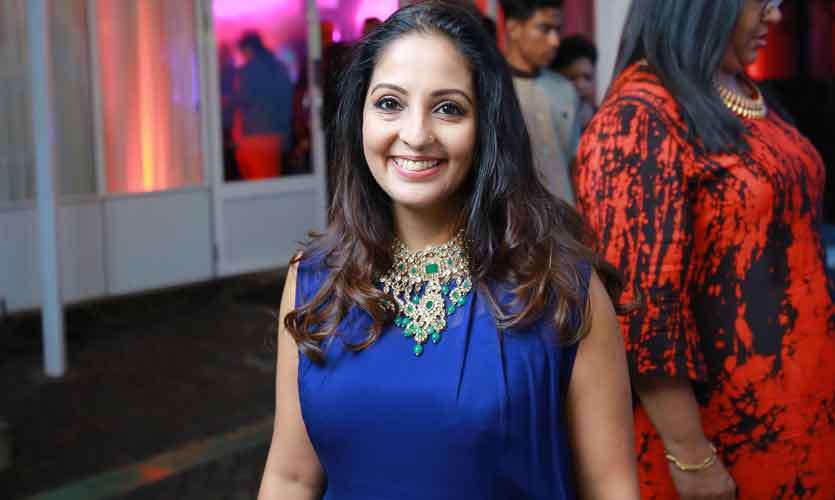 "This is my second time watching Kumar. I loved his jokes and it was a great evening"
– Dinisha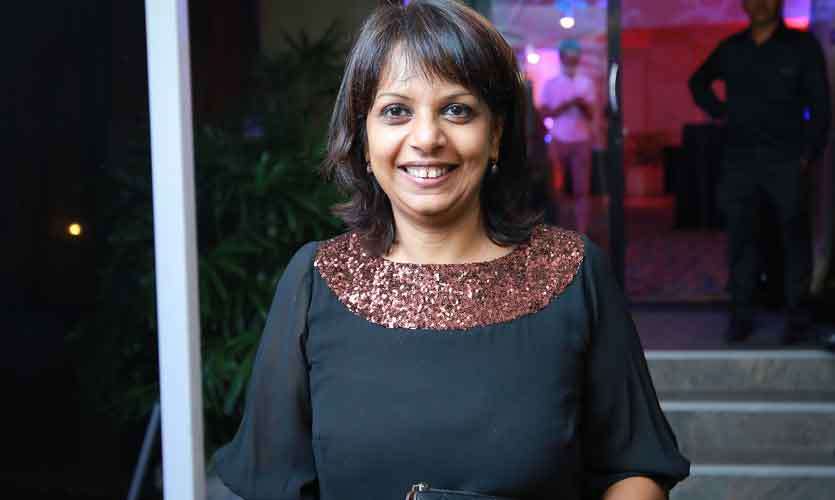 "I'm here for the second time as well and I enjoyed it as much as I enjoyed his first show. He's a great entertainer"
– Amali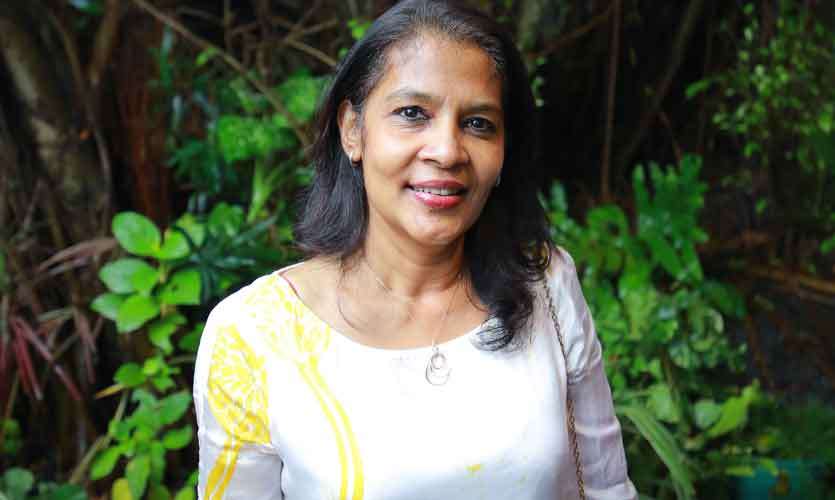 "It was really hilarious. I've watched him before so I knew it would be fun and he lived up to that expectation. It was an absolutely super evening"
- Ramani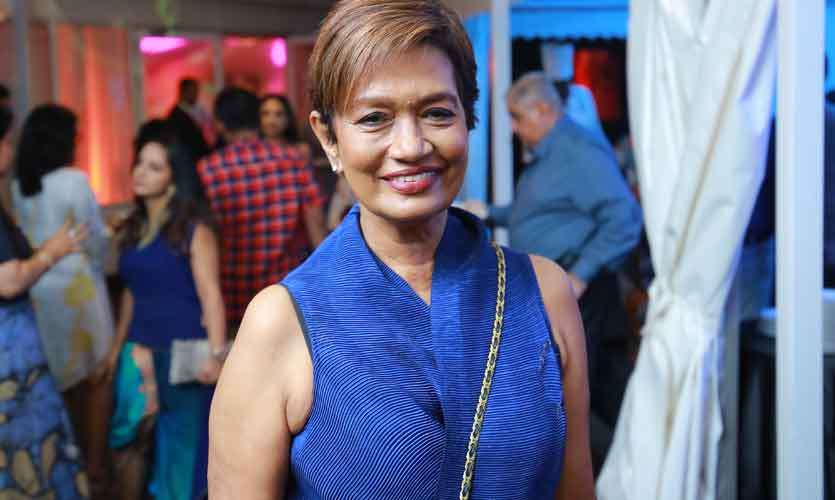 "It was very good. The comedy was great"
– Shoxei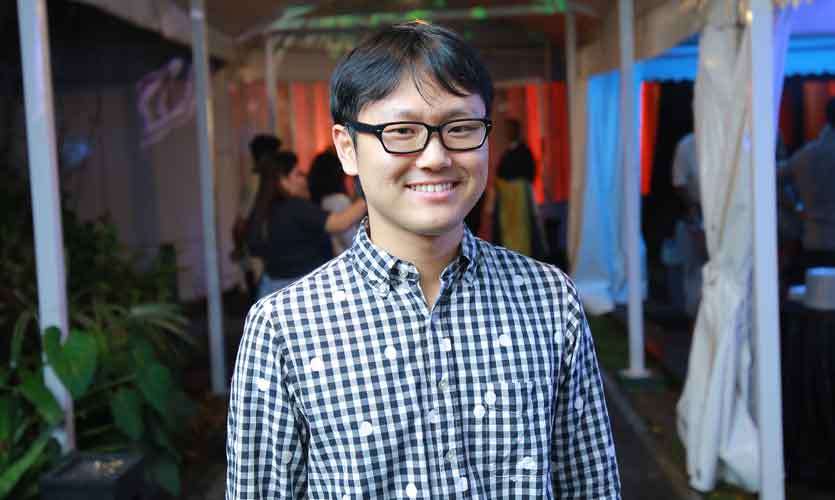 "I watched his shows online so it was great to watch him live today"
– Shamila

"It was pretty interesting. It's great that Sri Lanka now has a trend of doing standup comedy"
– Darshan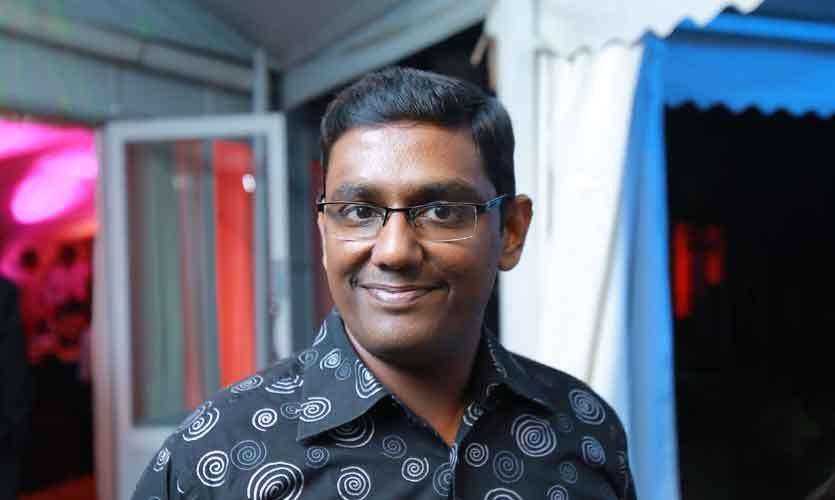 "It was really superb. It's my second time and I enjoyed it"
– Sharmila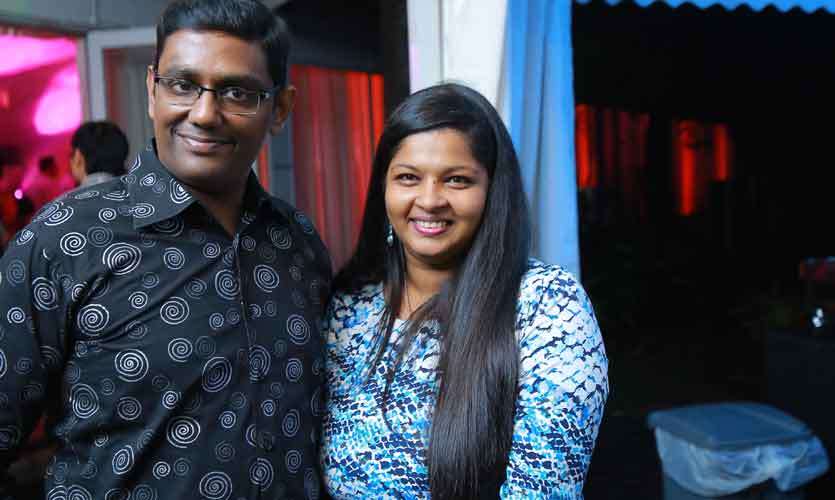 "I enjoyed it and Kumar is such a great act and such a good entertainer"
– Irosha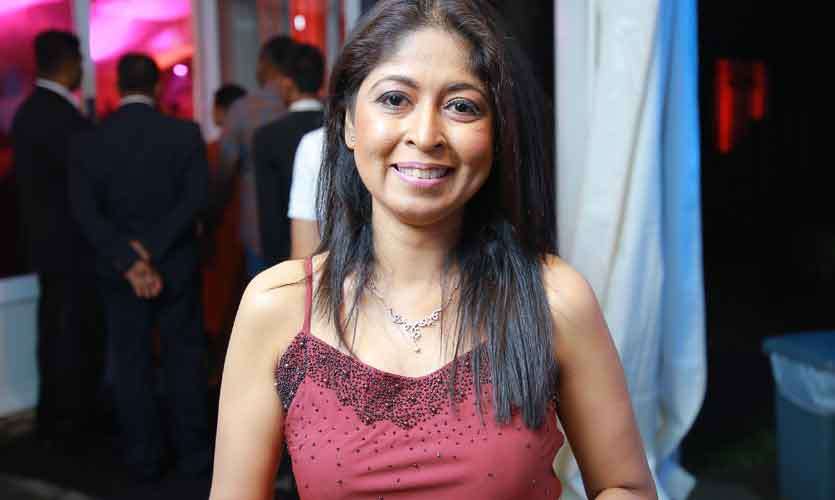 Pictures by: DamithWickramasinghe