Fox Kandy is the latest addition to Fox Resorts chain of villas and hotels nestled in the cool climes of our hill country. Isolated from the busy town of Kandy, Fox Resorts Kandy is burrowed deep within the Hantana mountain range sitting atop Richmond Hills 1240 m above sea level.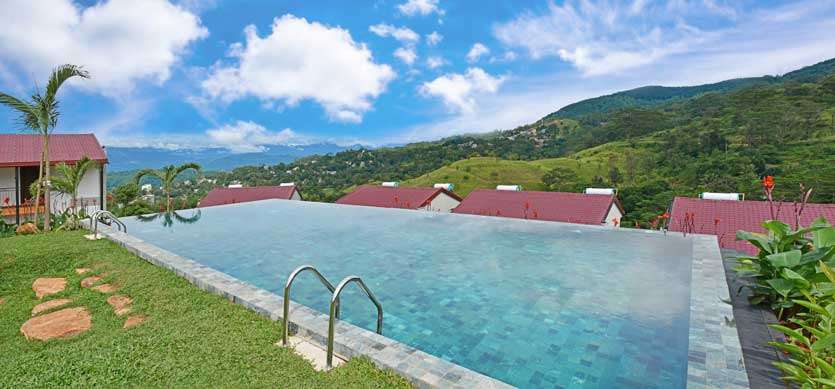 The 26-room boutique resort offers guests secluded privacy, stunning views of mountain terrain and personalized service for a pampered vacation.
GETTING THERE
Travelling from Colombo the fastest (and the nicest!) way to get to Fox Resorts Kandy was to hop onto the intercity train from the Fort Railway Station. The train to Kandy is far less stressful than driving to Kandy and is a pretty scenic journey from the start to finish so we hardly felt fatigued.
Once we've arrived at the Kandy train station it's a mere 10-minute tuk tuk ride to the resort.
ACCOMMODATION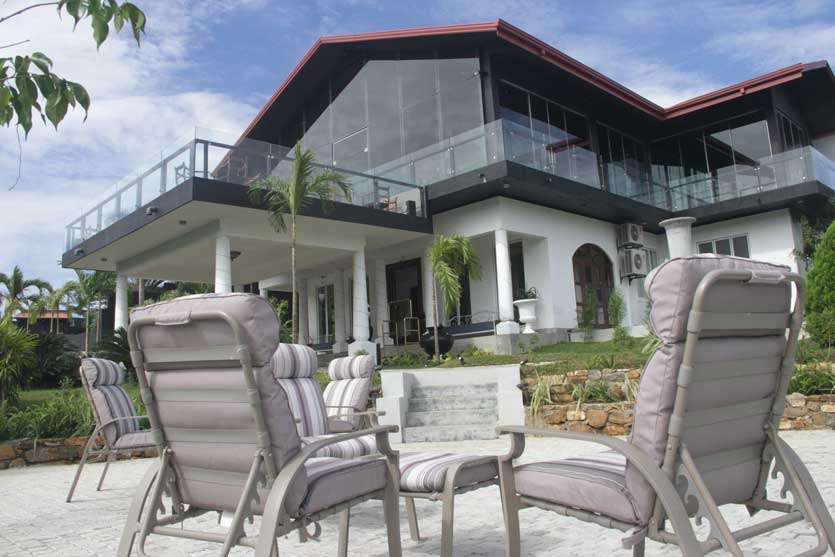 The property has 26 rooms in total; 3 rooms in the main bungalow, a specialty suite and 22 rooms in 6 chalets spread across the property.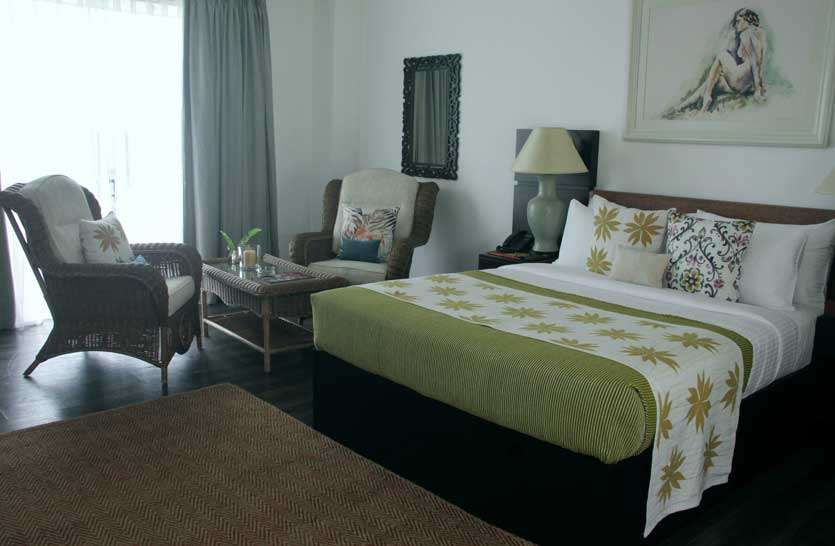 We stayed in one of their Superior Chalet rooms facing the panoramic views of the mountain terrain. As we entered the room our eyes directly went to the stunning view on display from the French windows that opened up to the balcony that's perfect for basking in the breeze and feasting your eyes on the magnificent views.
The room itself is spacious with all amenities provided including tea and coffee, in room safe and a flat screen TV with all cable channels. The bathroom is also stocked with the resorts own shampoo, conditioner and shower gel and in line with their eco-friendly theme they encourage guests to reuse their towels if they wish to.
One of the key features we noted was the anti-plastic policy engaged by the resort. From glass water bottles to paper packaging, our room was completely plastic free and the hotel makes a very conscious effort to use very little plastic and follows a strict policy of reuse and recycle.
We spent a majority of our time holed up in our hotel room simply because it was too comfortable for us to even contemplate leaving. The altitude at which the hotel stands in gave us the perfect sweater weather to curl up in bed and relax or step outside to the balcony with a warm cup of coffee to watch the mist roll in.
FOOD
The Hotel has one signature restaurant manned by Chef Prasantha Nonis who has over 22 years of experience working both locally and internationally and is skilled in almost all types of cuisines.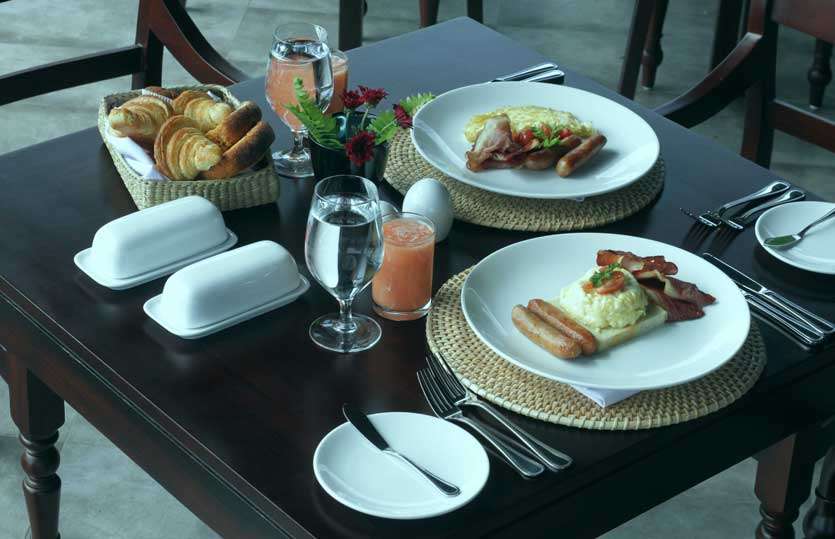 The restaurant offers both buffet and ala carte depending on the number of guests. For dinner we were treated to a four-course meal starting off with a light and frothy pumpkin soup with crab wontons and spring rolls along with chicken and gravy with buttery mashed potatoes as a main and wrapped up our meal with a creamy blueberry cheesecake. Breakfast was served from the buffet which had both western and local options and the chef was accommodating enough to whip up a few omelets for us.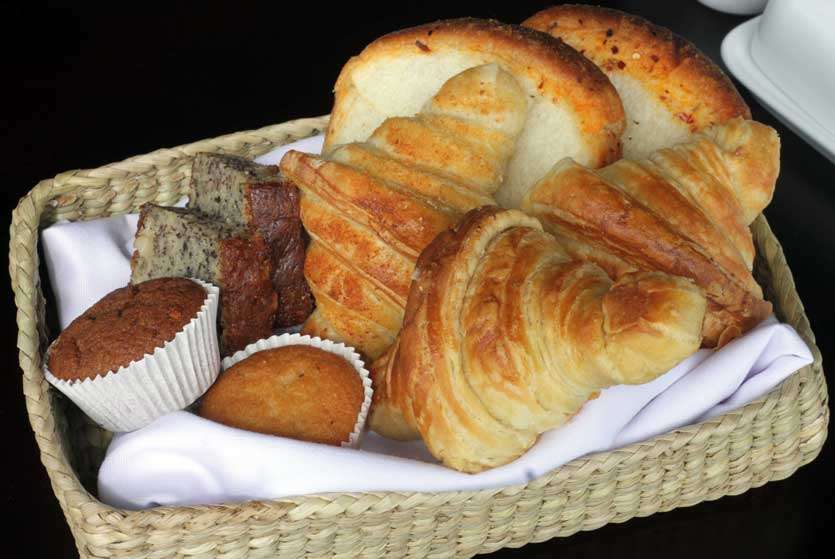 They've also got an excellent room service set up that's both quick and efficient. We ordered in several times during our stay and they seamlessly accommodated all our requests and we got our food hot off the stove in a matter of minutes whether it's a simple club sandwich or a five-dish rice and curry.
Chef Prasantha and his team of trained chefs puts in a lot of effort to the dishes and the result is good, hearty food whether you are eating at the restaurant or ordering in. We thoroughly enjoyed our meals there and was grateful for the team for being so flexible to make the dishes to our own liking.
FACILITIES
The hotel has its own pool complete with poolside sun beds. Despite the cool climate of Kandy, day time is quite sunny and a dip in the pool is the perfect cure for it.
They also have their own In-House Spa with a trained masseuse specializing in healing ayurvedic treatments such as piccichil, fomentation and mind purification. They also offer full day and half day treatments focused on detoxifying, skin toning and rejuvenation for those looking for extra pampering during their stay.
Other facilities include a Trekking Experience to the mountain ranges and the hotel is ready and willing to curate and customize excursions in and around Kandy on request.
SERVICE
The service at Fox Resorts Kandy was above par. Beyond good food and bedding, offering guests a personalized service is one of their top priorities and it's one they carried out perfectly. The staff was very warm and helpful and would easily strike a conversation to inquire about your stay and if there's anything they can do to make it better.
OVERALL
Fox Resorts Kandy gave us the perfect break. Once you check in you will want for nothing because they have anything and everything you could possibly want out of a holiday. This is a hotel for those who truly want to wind down, put their feet up and relax. From stunning views to great food and welcoming service – we simply had nothing to do but enjoy.
Pictures by Pradeep Dilkrushana