If you're a Sri Lankan girl under the age of 18, mentioning the 'B' word will have your parents cartwheeling, calling the best witch doctor in Anuradhapura saying that you're possessed, because, after all, no Sri Lankan female under 30 was allowed to find love on her own accord.
For your Parents, every boy is trying to break open your treasure chest (if you know what I mean) – they are rabid pariahs, almost like anthrax. For every young girl educated in an all-female school until the budding age of 19, they're lissome creatures, must-haves in every way.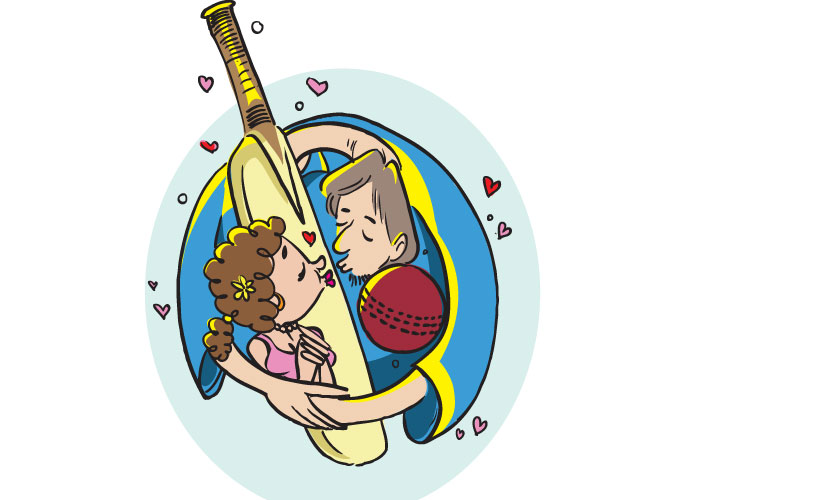 It may not be very evident at first, but Sri Lankan Boyfriends are of several 'genres', if you may. Let's
take a look at some of the most obvious types!
1 Moose
This is the one who seems to have opinions of humanitarian, thoughts of a poet and a personality of a stone. Scrolling through his news feed, you will find so many interesting posts, quips, and comments, but IRL, he is just like Moose from Archie comics… 'Duh… that's a filter?... I thought those flowers actually grew on your head'. Your attempts at conversation will be most appreciated.
2 The Kradled – Kolla
This is the Freudian-Folly who looks hella good, but let's be real, the only reason why he's into you is that your chicken curry is only second to his mother's. Also, he cannot begin a conversation without referring to his beloved 'Ammi'. Even his snores vaguely sound like 'Ammi'.
3 Mr Academicado
Amongst these local Goofies, you also find the rare academic. He has printed motivational quotes all over his cubicle, a printed A4 detailing his short and long-term goals with career objectives and corresponding ages. As you leaf through Magazines and dog-ear beautiful wedding gowns, he as a heavy folder full of brochures from universities for his impending doctorate.
4 Sugar Puppy
This one's a mystifying as Santa Claus. This guy makes you question if he's with you for the food, treats, and gifts you shower over him. He doesn't remember your anniversary, and has your number saved under a pseudonym, just in case 'Ammi doesn't see the call'.
5 Too Fast, Too Furious
These are rare, but you do find the Boyfriends who try to propose to you after 3 days of texting, 'you seem like the girl my parents will approve of'. Chances are that he has an uncle who has written off a few assets he will only receive upon bearing an heir or his parents may not be accepting of his sexual preferences and is forcing him to wed in style.
6 Senor El Selfo
This one only wants a smashing profile picture. He spends time perfectly his selfie smile and cannot carry on a conversation as he is too busy trying to make you look ethereal. You can be in a coma,
but you will still be hashtagged 'sleeping beauty'.
7 The Perfect Match
Your dates revolve around the
Sri Lankan Cricket tours or Satanta's rugby fixtures. Sanga is his 'main man', his constant thoughts revolve around Lahiru Sirimanne, and he has never gotten over his Ex, Angelo Mathews. You don't qualify to be in his top ten unless your face is the shape of a bat and your derrière, a red leather ball.
8 Does he 'Whisk' you Away?
For a few others, a half Mendis is all he needs to get his fix. It can be celebratory, sorrow, defeat, or just a chill pill, Mendis is what he resorts to. You're just, well, a girl he regards affectionately.
Sri Lankan Boyfriends take many forms; grievances aside, Colombo has produced its fair lot buoyant beings in different shapes and sizes – and there's plenty of go around, although Damsels constantly complain about the lack of good guys.