Only in our little island exists a case where when a young girl attains puberty with a blur of lime, masks, and astronomy until going to the second job interview, our 'see-ers' or adults warn us of the impeding myths that surround dating or being acquainted with the opposite sex. It must be mentioned that while not all of them are lies, not all of it is true either. Picking the truth of this assortment will be as fruitful as your mother picking out the darkened grains of rice that she is about to steam.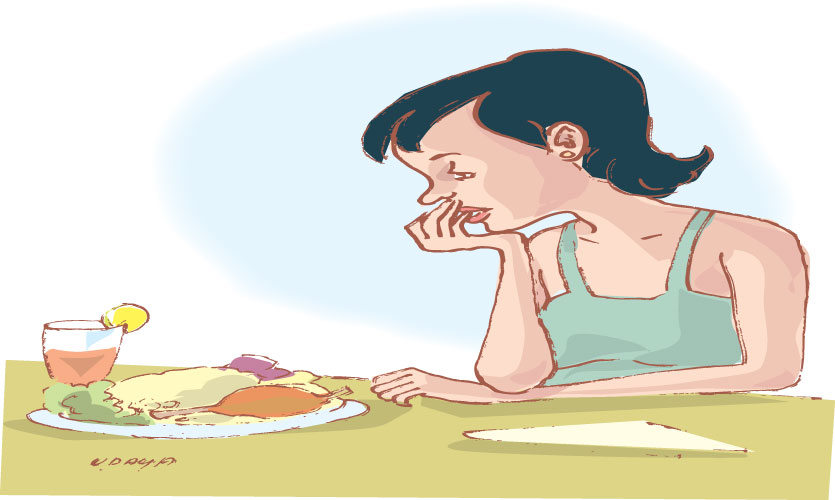 As 2018 dawned in the most auspicious way for me (kiribath, roast paan, and chicken curry), I thought it was apt for me to impart these gems to bust myths that still exist in this very day and age.
Everyone knows that your first period is symbolic of you being ready to procreate and also gain baby-making hips. So, they tell you now you have to be cautious of what you eat because no good looking man wants a fat girl. Apart from this, they are asked to stay away from the 'burning awwa' – as if; we live 5km away from the sun; because if you were both fat and dark, you will be like the neighbouring aunty who died alone.
If the thought of a man enters your mind, you are possessed by a bhuthaya – even at the height of hormonal fluctuations, bearing an acne-covered face, girls are still expected to behave like a five-year-old. 'Catching Feels' is the equivalent of demon-worshipping; it is an immoral act. The Fact of the matter remains while some men behave like those abysmal beings; having feelings is not a bad thing. In fact, it just suggests that you're normal.
You would be undermining a man by offering your opinion or correcting them. If you do this, you will never be happy and no one will love you. It will also be shameful to over-qualify yourself because men will find you intimidating. Just to be on the same page, these are the very men who enjoy bestiality. It's best not to find a career that will require you to work longer than 4:30 pm and interact with men, for a happier marriage.
If you wear clothes that reveal more than your ankles, you're asking for trouble. This is cause for shunning in our very developed society and no decent man will respect you. All the men will know your name and talk about you and you will be single forever. I must say that I find this thought process rather fascinating – how one's clothes will determine your civil status.
This is incident of what happened to me about five years ago. I had just discovered lipstick (other than the clear lip colour I swore by), and to that, I was utterly besotted with a bright red that I wore prayerfully thereafter. A lady, not more than three years my senior spoke to me in hushed tones and told me that red is worn by women whose intentions are impure. She said it with much concern and earnest, I wanted to ask her what type of grass she ate – but I was too stunned to respond, and now occasionally see her wearing mild red hues when there's an important company-do. This is obviously the doing of 'See-ers' who have created a myth.
If you lost your virginity before nuptials – you deserve nothing but gonorrhoea and unhappiness forever. While it's acceptable that men have 'urges', proper women since the beginning of time have no clue what these 'urges' might be.
Young women are asked never to discuss their thoughts, bodily changes, under any circumstance unless they want to be disfigured by a strange incurable venereal disease that will never go away – Fact Check: it's healthy to discuss these changes so that you don't feel like a freak at the first sightings of pubic hair. If you've successfully purchased sanitary pads in Sri Lanka, you may qualify to operate a sniper. As a young girl who has monthly cycles, you're to buy these exercising much caution and fear, that even the kadey mudalali will wrap these in about five folds of newspapers before handing it over to you.
It's strange how we survived all this somehow. Looking back now, I did believe a lot of these – when you grow up in a land like Sri Lanka, you realize how one's creativity is infused in tales of womanhood, shaping your career choice, and even your first crush. If you think about it, it was more of a survival of the fittest (mentally) than anything else.
Don't forget to hit the 'share' button and send this to your squad.
Follow Ms Confidential on Facebook, Twitter, and Google.
https://www.facebook.com/msconfidentialcolombo/
https://twitter.com/MsConfidentl
https://plus.google.com/+MsconfidentialcolomboBlogspot
#DailyMirror #LifeOnline #Colombo #MsConfidential