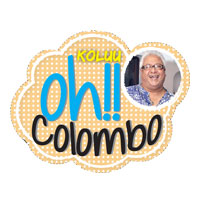 With the increasing availability of networks and social media at relatively no cost and reach and accessible by a varying and wide audience, vicious slander is seemingly habitual. Defamatory and slanderous content, be it true or false is prevalent, and basic IT knowledge is sufficient to upload the stuff and for it to go viral in a matter of seconds.
Sadly, sites are designed to encourage and share information whether it is good or bad without any fact checking or regulations. Loving to see people miserable seems second nature to most of us since it actually gives many great pleasure to forward all and sundry some sort of vile and un-savoury gossip or video that has been uploaded.
There are people who actually make a business out of creating slanderous videos, and certain sites when asked to remove the video clip or article apparently demand large sums of money to have it taken down. Many whose businesses have been targeted have tried suing such sites but are unable to do so as they have no legal standing in the eyes of the law. It is quite sad how people seem to love other people's misery and enjoy creating chaos on social media.
In today's world it has become easier and more rewarding than ever to share false information about a person, business or any form of establishment and people are very happy to believe all of it. It is only us individuals who can limit such slander by not forwarding and spreading such information or forward it to the person concerned to safeguard themselves and act upon it in whatever way they think is correct and possible.