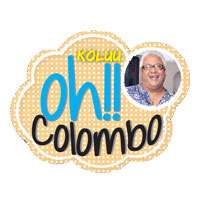 The ladies in Colombo were agog with the arrival of the British domestic goddess, Nigella. She visited the Island not to only enjoy its beauty but also to meet all the ladies she had inspired to glance at a cookery program and were even able to easily pursue their husbands to watch a cookery program where Ms. Lawson showed the world that cooking was as easy as eating a piece of cake.
Nigella's TV programs are magical and certainly a pleasing sight to the viewer as not only is she of great beauty but everything that she cooks looks delicious.
Nigella's programs in Sri Lanka were a sell-out, be it being tossed into a coach and taken off to the jungles in the deep south, cocktail, brunch and high tea in Colombo. The events in Colombo had a huge turnout, where the ladies of Colombo all togged up to get a bit of inspiration and maybe some easy cookery tips and posing for a photograph with the domestic goddess of Britain. As you can imagine, social media was chock-full with photographs of everyone posing with the lady and clutching on to a book autographed by her. The book would have been tossed to the back of a shelf when they got home as many of them only visit their kitchens to have a word with their own domestic goddess who churns out all the food on a daily basis.
Trixie, a fan of the TV program, opted not to go to any of the events since she felt that whatever outfit she chose for the occasion would not have been able to match any of those worn by the other ladies. Trixie was very keen on meeting the lady,since she had tried a trick shown on one of her programs where you tap the pomegranate on the bowl and the seeds fall into the bowl like rain; each time Trixie tried this trick the pomegranate seeds splattered all over the kitchen and had to be cleaned up.
Undoubtedly, Nigella's visit to Sri Lanka was a resounding success and, I am sure, our ladies areawaiting for the next cooking sensation to arrive to further improve their cooking skills.