Age: 2 years 5 months
Owner: Michelle
Breed: Stray
It was fate when Michelle found 2 month old Jujubes left on her doorstep, and now she's a full fledged member of Michelle's family.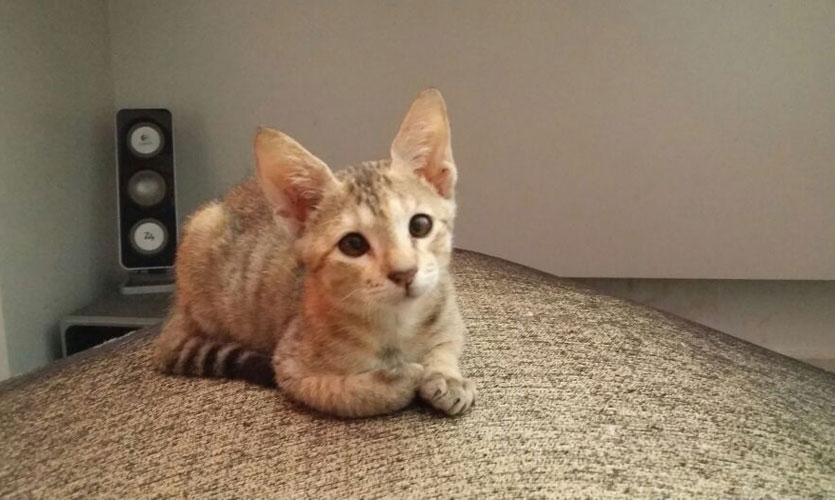 - How did you find Jujubes?
She was left on our doorstep (which is on the 2nd floor of an apartment building) when she was about 2 months old.
- What's the story behind the name you've given?
I was looking for a special and unusual name and "Jujubes" just came to mind.
- What are meal times and bath times like?
We feed her 3 small meals a day and bathe her in warm water once in 2 months.
- What's his/her favourite thing to do?
Chase and catch anything moving in sight. She also loves to sleep curled up in fresh fresh bed sheets and pillows.
- What's the naughtiest thing he/she has done?
As a kitten, she jumped up high onto my aunt's table and broke her favourite crystal ornament.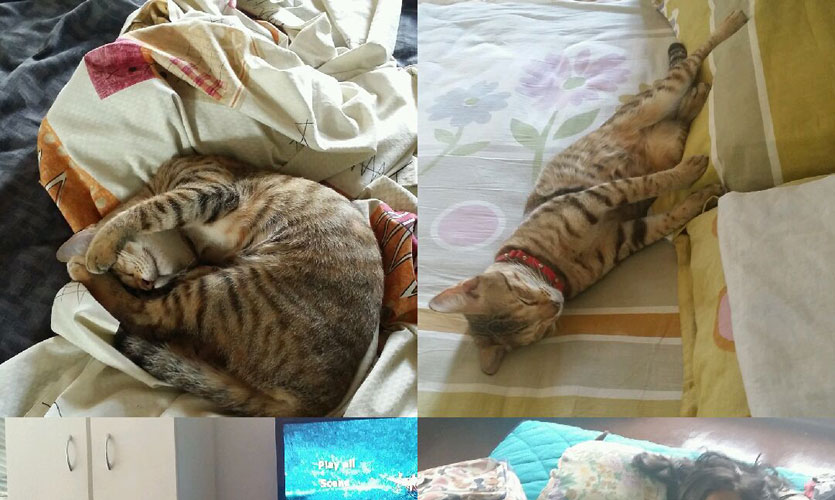 - How does he/she react when you return home?
She comes running to welcome us in by sweetly meowing and walking in with us.
- Does Jujubes do anything out of the ordinary that fascinates you?
When we visit our holiday estate home, she prefers to hang out with Jimmy the dog rather than Mr. Hopper the cat.
- What's the best thing about Jujubes?
No matter where she is, even out of the house, or what she is doing, she comes when i call her.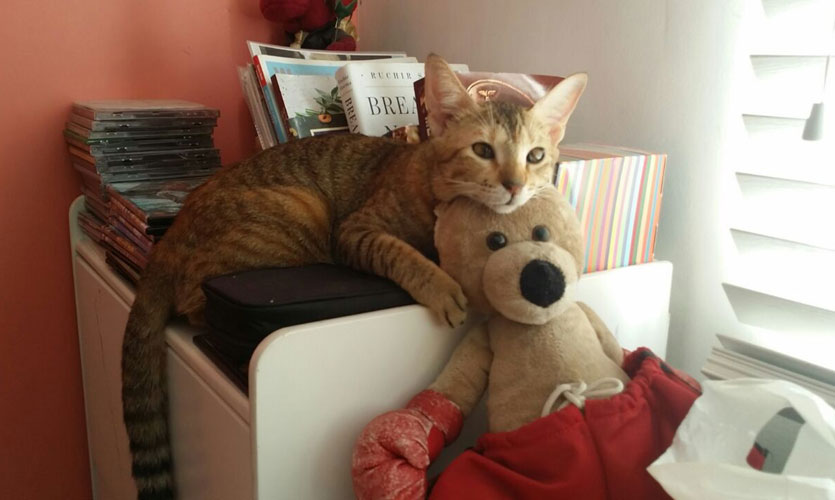 - What was the most unforgettable moment you've shared with your pet?
When her first set of kittens were born.