When Anujah saw the twinkling eyes of the golden retriever pup she just brought home, she knew she would name him Twinkle. Now almost 3 years old, Twinkle continues to light up Anujah's world and is a big part of her family.
Pet's Name: Twinkle
Breed: Golden retriever
Age: He will be turning 3 this June
Owner: Anujah
How did you find Twinkle?
We were on the lookout for a golden retriever when I came across an advertisement on a website and we brought him home the same day.
What's the story behind the name you've given?
We were actually looking for a fancy name and were having a hard time choosing, when I found myself fascinated by his twinkling eyes. Hence, we decided to name him Twinkle.
What are meal times and bath times like?
He is very particular about his meal timings. Now he has developed an unusual habit of wanting to be fed and is quite stubborn at it too. He is also a huge junk-food lover.
We bathe him twice a week. It's difficult to keep him away from the water because he loves to play in it and dash about the house drenched.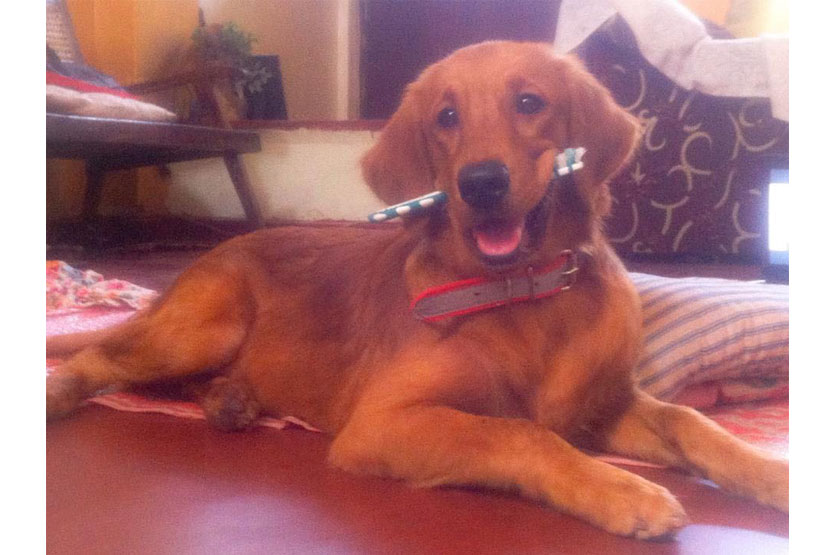 What's his favourite thing to do?
His favourite thing to do is to parade around the house mostly with a toy in his mouth and at times with whatever that fascinates him.
What's the naughtiest thing he has done?
Countless things like shredding papers, lifting toys from the cabinet and barking for no reason to name a few, but the naughtiest is when he was a pup he had crept into one of the rooms and chewed on all our footwear.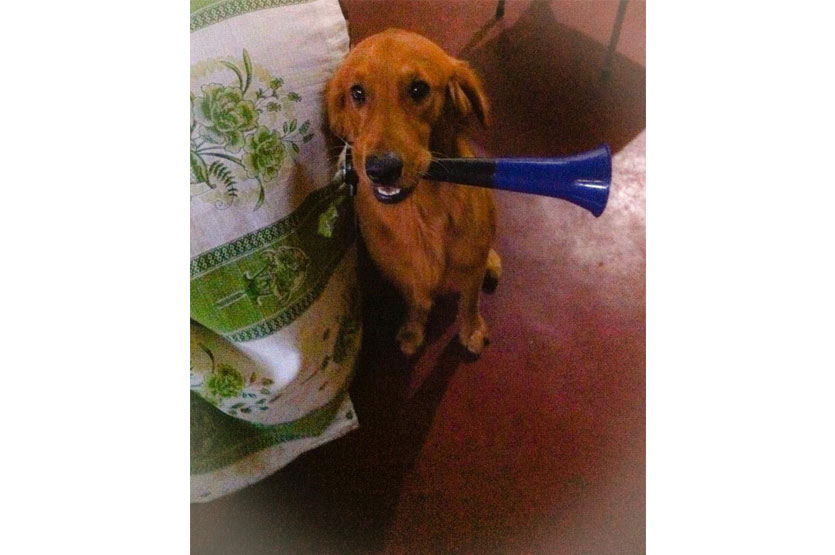 How does he react when you return home?
We always look forward to coming home to be welcomed by our highly excited golden retriever. He picks his favourite toy, sometimes more than he can carry and goes around parading, jumping on us for hugs.
Does he do anything out of the ordinary that fascinates you?
Most definitely, his innumerable antics and the mischievous things has always fascinated me. Whenever he hears us laughing it always gets him excited and he would start parading with whatever item that catches his eye.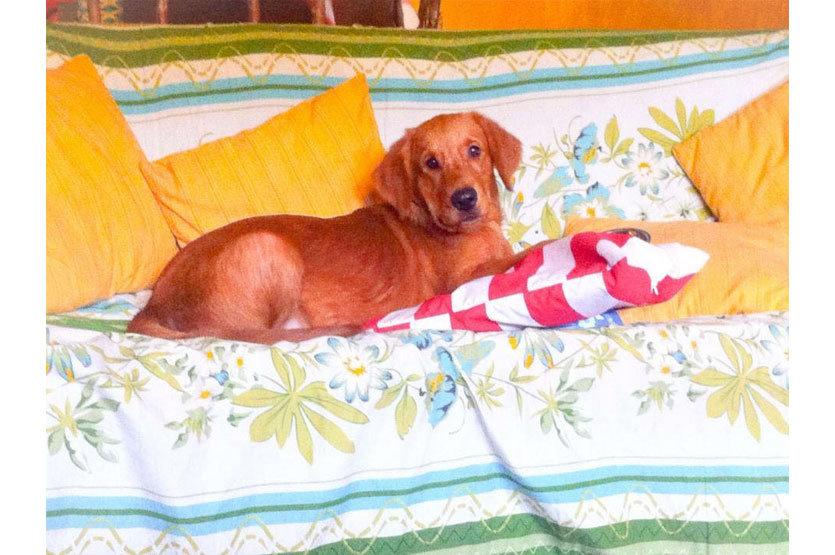 What's the best thing about him?
The best thing about him is 'everything' and this reminds me of a quote that says it all "Whoever said you can't buy happiness forgot golden retrievers". His personality which resembles that of a child's is adorable and we love him for he is the best.
What was the most unforgettable moment you've shared with Twinkle?
Every moment spent with him turns out to be special and unforgettable. The day we brought him home as a pup remains the most unforgettable moment.