What's fluffy, white and delicate? That's right, meet Mr. Marshmallow who fits the perfect description of an average marshmallow! He's a kitten with beautiful blue eyes, a lazy bum and an obsession with chasing flies. You can never get tired of him and his gorgeous fluffy tail and all the mischievous things he's always up to!
Pet Details
Name: Marshmallow
Breed: Persian
Age: 1 ½ Months
Owner: Humairah Akram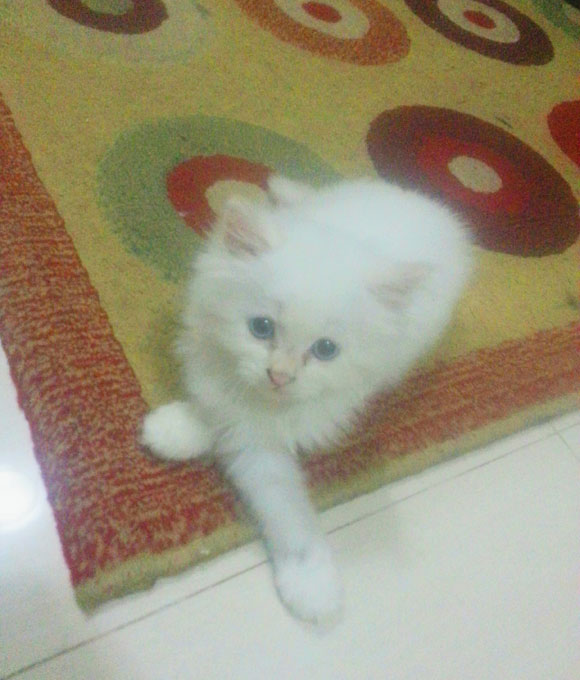 What's the story behind the name you've given?
Just the fact that he's white and fluffy and looks like a furball.
What are meal times and bath times like?
He has his milk for breakfast, Whiskas white tuna for lunch at about 1pm and Whiskas Junior for dinner at 7 pm. Bath times are always chaotic , but since he is really small, we wash him only once in 2 weeks, unless he gets really dirty.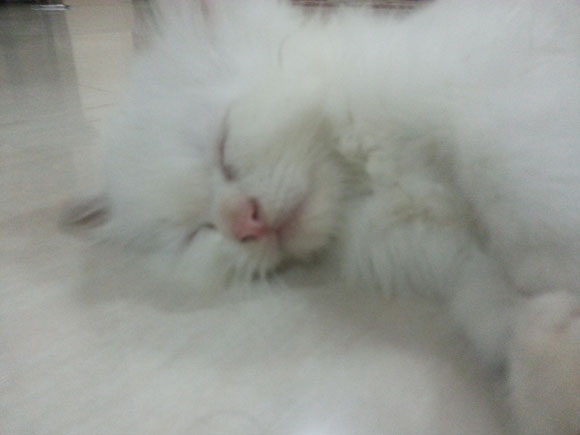 Does he do anything out of the ordinary which fascinates you?
He has a charming face and gorgeous blue eyes, and that fascinates me.
What's his most favourite fun time activity?
His favourite fun time activity is chasing after flies.
What's the naughtiest thing he has done?
Running away and making us chase him, when we feed him his medicine.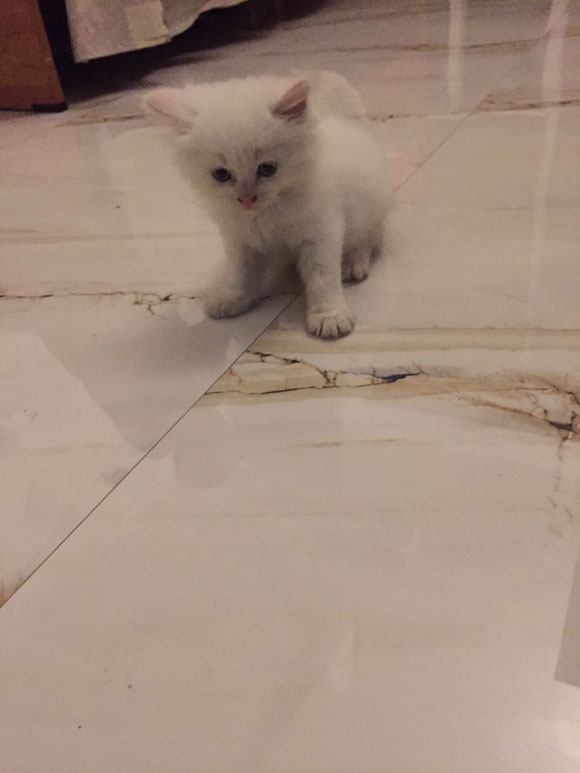 How did you find him?
It was a surprise gift from a friend.
How does he react when you return home?
He comes towards the gate and stares, probably because he's a Persian and is too lazy to react.
What's the best thing about him?
The best thing about him is to watch him wag his fluffy tail and walk around the house.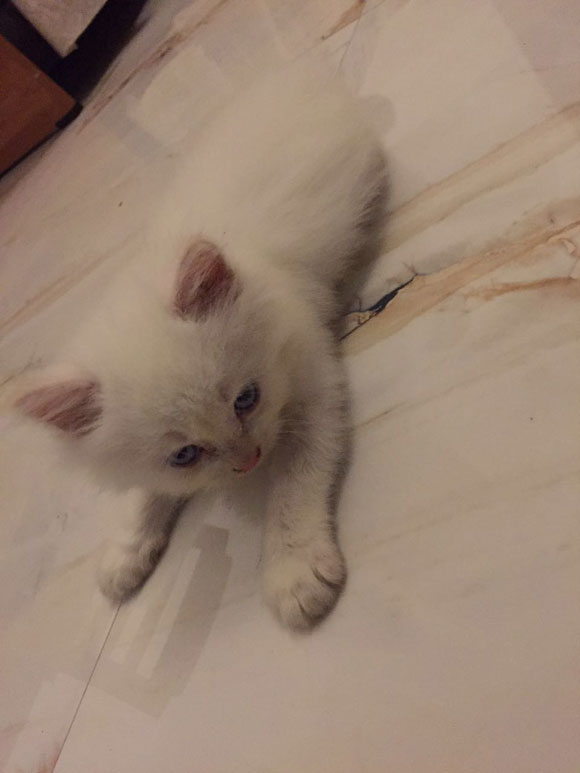 What was the most unforgettable moment you have shared with him?
That would be the first day he came to our house. He was a month old, and I left him in the hall to get his milk, and by the time I was back, he was missing and I was worried. Then I started looking all over the house, and found him peacefully asleep under the couch.
Has owning this beloved pet made your life richer?
Undeniably, because he has brought love and affection into our occupied lives.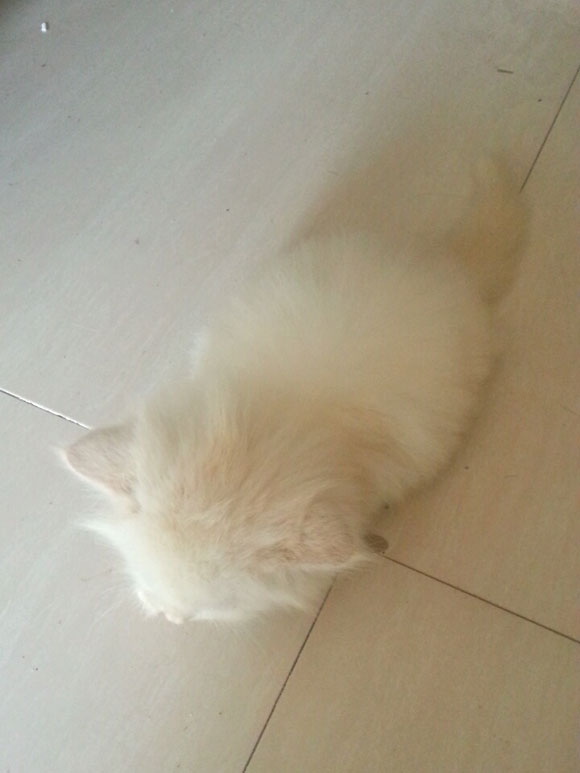 What makes him so lovable?
Honestly, because he brings us little memories of our childhood.
What kind of funny and mischievous things does he get up to?
He jumps on top of my laptop, and presses different keys and tries to get my attention.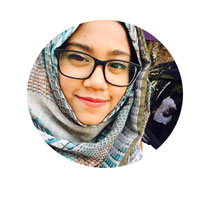 By Zainab Faizal