Naomi's 3 month old Dalmatian puppy is a bundle of love and unlimited energy. Naomi looks forward to making wonderful memories with her puppy and can't wait to see him grow into a handsome dog.
Pet Name : Leo
Age: 3 months
Owner: Naomi Athuraliya and the Athuraliyas
Breed: Dalmatian
- How did you find your pet?
We bought him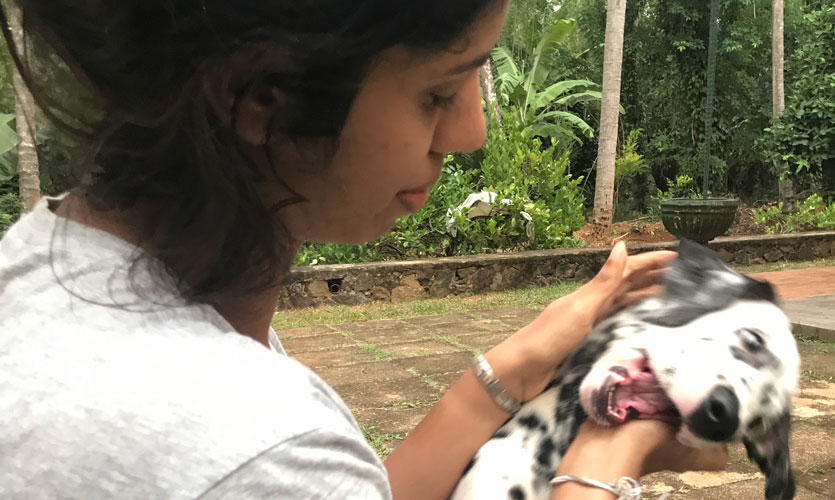 - What's the story behind the name you've given him?
I actually wanted to name my son Leonardo, and my dad didn't agree with the other suggestions.
- What are meal times and bath times like?
Meal times are definitely a most awaited..Leo loves to ply with water but he's not really a bath fan!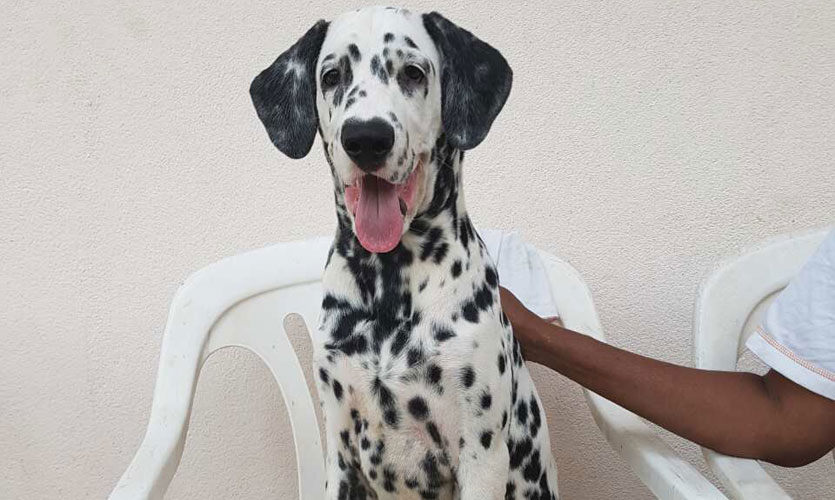 - What's his favourite thing to do?
Eat avocados
- What's the naughtiest thing he has done?
Taken friend's lunch box from her bag and ate what was in it

- How does he react when you return home?
It's nothing but love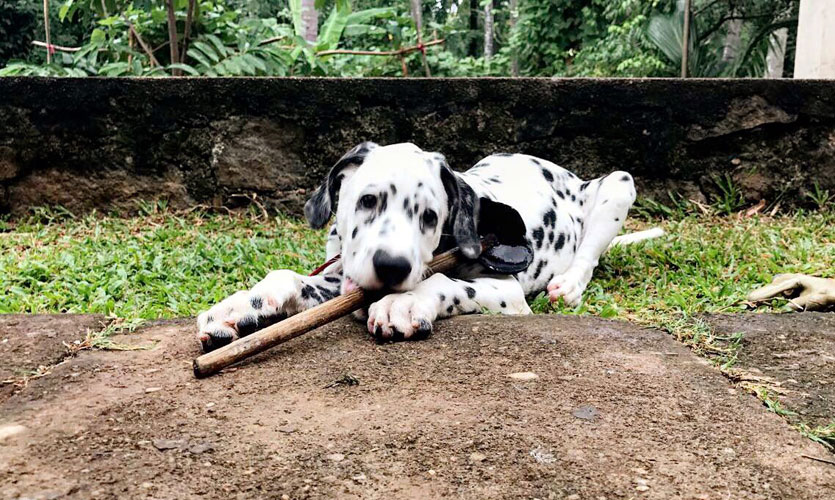 - Does he do anything out of the ordinary that fascinates you?
He climbs on the sofa and barks at us for attention
- What's the best thing about him?
He's very adventurous and never misses out on embarking a new adventure (even if he gets into trouble)
- What was the most unforgettable moment you've shared with your pet?
The first time I took a nap with Leo,he was sick he was crying so I picked him up and he just curled up next to me. That moment I knew I was important to him and I was his safe place