What's white with black spots? (Unless it is the other way around) - A Dalmatian! And not just any Dalmatian either, this is one of its kind, and full of energy. Meet Krish Boy! With an impeccable nature and a love for kittens (yes, kittens!) and who's more of a human than a dog, one can never get enough of this doggy pal!
Pet's Details
Name: Krish Boy
Breed: Dalmatian
Age: 2 Years
Owner: Our entire family owns him but he prefers my Ammi to be his owner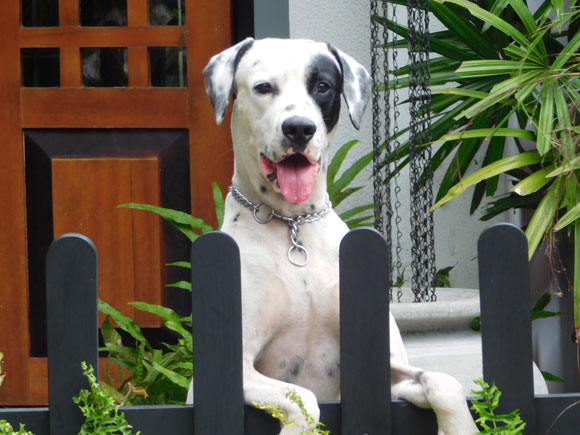 What's the story behind the name you've given him?
First of all we got him when he was 7 months old. Yes, when he was a big boy! So he came to his new house with a name, Krish.
What are meal times and bath times like?
He eats about 5 times a day. His normal meals plus he demand a share of my dad's meal every day. He loves string hoppers and waffles!
He is bathed once in 2 days and every time he plays in mud! After every shower he runs around our house and informs everyone he meets that he's had a shower.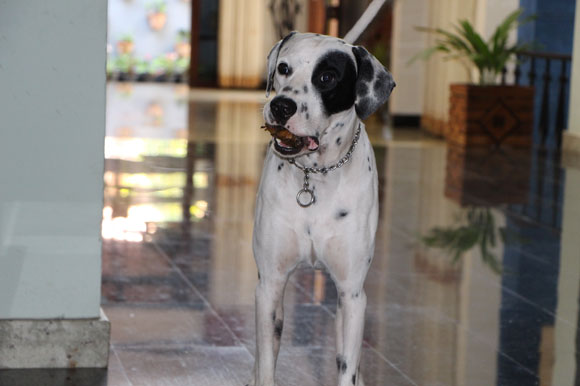 Does he do anything out of the ordinary which fascinates you?
He loves cats and squirrels! Whenever my cat gives birth to a bunch of kittens, Krish acts like a nanny to them! He pays frequent visits to the kitten's box and looks at them for 10-15 minutes! Krish especially enjoys when kittens plays with his ears and tail.
What's his most favourite fun time activity?
Running around the house with my teddy bears or his sleeping mat! He loves it when we run behind him to take it back!
What's the naughtiest thing he has done?
Well, I can't really pick the naughtiest thing because he is one playful dog! He loves to make a mess everyday!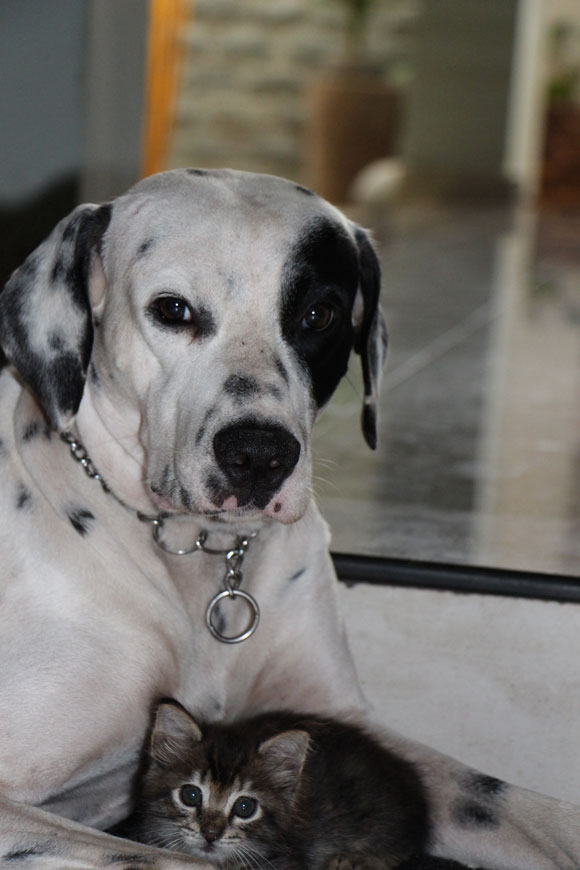 How does he react when you have returned home?
He usually jumps on me, does a little dance like thing and escorts me to my room. He doesn't stop from there but sleeps on my bed for 5-10 minutes afterwards.
What's the best thing about him?
Best thing about Krish is that he is less or a dog and more of a human, and is our fifth family member! He makes all of us happy and the best stress reliever you can ever ask for!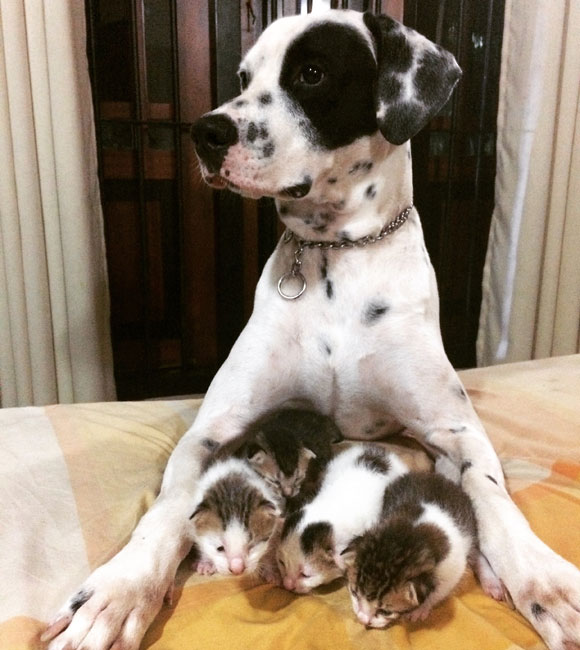 What was the most unforgettable moment you have shared with him?
Every single moment is unforgettable!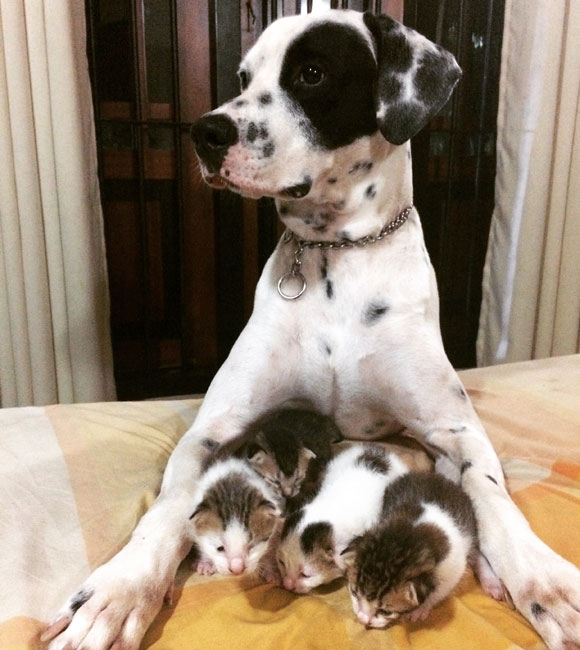 Can you share a cute story about him?
He loves my mom more than anyone else. He gets jealous when Ammi spend time with us so half of the time he sits right in between Ammi and us to make sure we get less attention from her. It doesn't matter whether it's on the couch or bed and no matter where we are, he requires Ammi's attention! I find it adorable and for a reason to be jealous because he gets full attention from Ammi!
Has owning this beloved pet made your life richer?
Of course! All pets make your life richer! Stray dog or a pure breed it doesn't matter. Pets are full of love and happiness!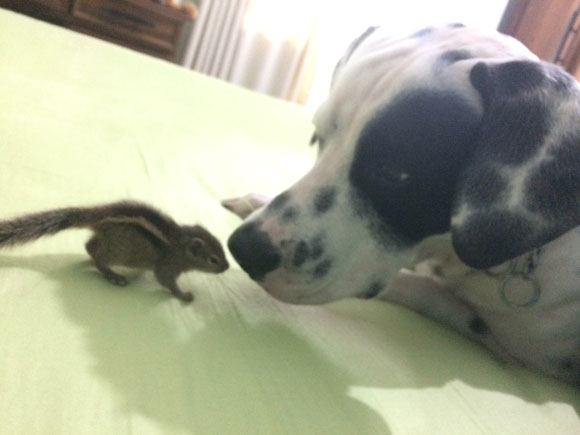 What makes him so lovable?
He is a cute bundle of joy. His playfulness, that adorable face he makes to get our attention, and well, almost everything about him.
What kind of funny and mischievous things does he do?
He destroys every left shoe or slipper and keeps the right shoe/slipper unharmed. He washes my teddy bears in muddy water, and pulls my cat's tail. And most of all the things he does when he is jealous, Krish somehow manages to kick us off the bed whenever we are with Ammi!

By Zainab Faizal