Four extremely talented musicians of the Symphony Orchestra of Sri Lanka took to the stage on the 31st of January at the Lionel Wendt Theatre to celebrate the 250th anniversary of Ludwig van Beethoven, one of the greatest composers of Classical music. Beethoven is truly an outstanding idol and musical legend who successfully composed great musical pieces that have been carried centuries into the future, entertaining and educating the younger generations of classical music.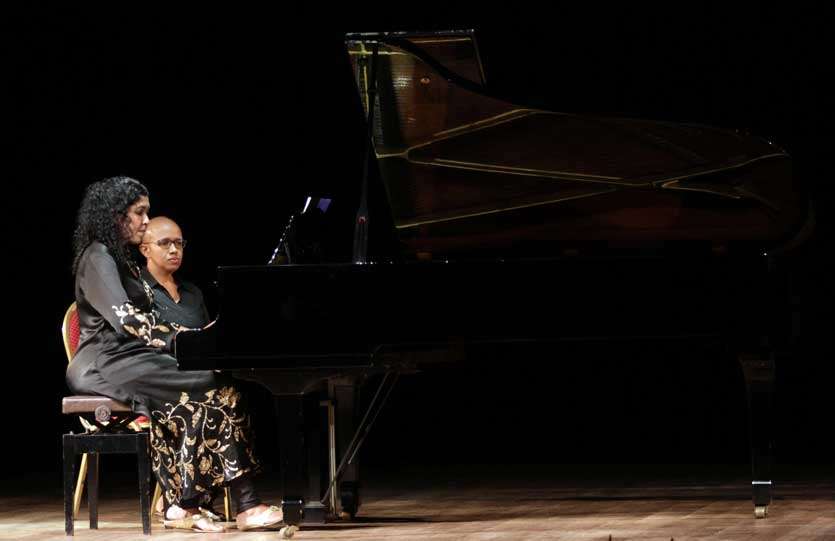 Beethoven had created unique pieces throughout his lifetime, learning from the best. He was indeed a person of utmost importance in the transition between the classical and romantic eras in classical music. He is highly appreciated in the world of classical music and therefore is honoured and celebrated around the world.
The magnificent celebration of Beethoven's legacy in Sri Lanka included the Piano Sonata no. 30, Op. 109 which was performed by Soundarie David-Rodrigo, Violin Sonata no.5, Op, 24 ("Spring") by Nilupul Silva and Soundarie David-Rodrigo, and Clarinet Trio in B-flat, Op.11 by Soundarie David-Rodrigo, Ajit Abeysekera (clarinet) and Tamara Holsinger (cello).
The show commenced with the beautiful and harmonious notes flowing out of the instruments that were in no doubt, skillfully played by the Violinist Nilupul Silva and Pianist Soundarie David-Rodrigo. The pieces that were given great justice to were, the Allegro, Adagio molto espressivo, Scherzo: Allegro molto and Rondo: Allegro ma non troppo.
These pieces were then followed by the second performance by the Pianist Soundarie David-Rodrigo. She built up great intensity as she expressed her full emotions through the intricate works; Vivace ma non troppo, Prestissimo, Gesangvoll, mitinnigsterempfindung. Andante Molto Cantabile Ed Espressivo.
It was definitely a musical treat as the notes flowed along the piano keys, exploding into great harmonies that filled the stunned silence of the mesmerised audience.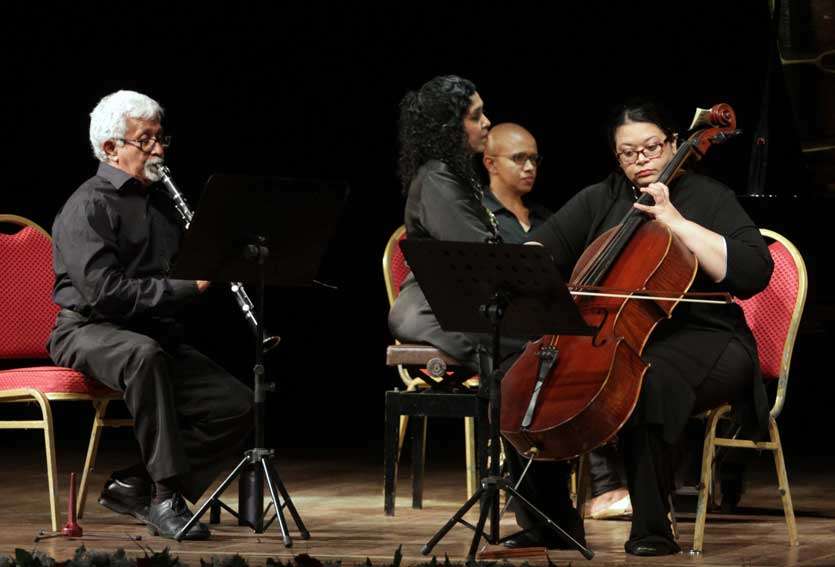 The solo performance was then followed by the musical trio playing the Clarinet Trio in B-flat, Op.11. Soundarie David-Rodrigo, Ajit Abeysekera playing the clarinet and Tamara Holsinger, playing the cello, made a memorable performance on stage as they recreated great music together with perfect co-ordination and sync. They performed the Allegro con brio, Adagio and Tema con variazioni.
Beginning with a bold statement phrase in unison, followed by two loud chords, a silence and an unexpected harmonic shift, the entire performance revolved around the constant variations of soft and loud tunes which clearly expressed a great range of gentle to powerful emotions. The concert came to a close promising the greatly satisfied audience more great work to look forward to in the near future.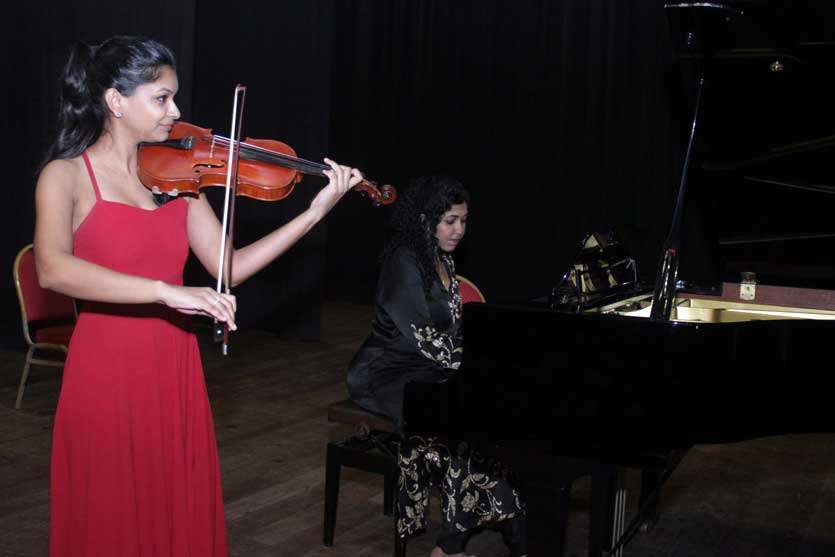 Here's what the audience had to say;
Sunethra Bandaranaike – They were very good. They blended well and they were full of energy. We enjoyed it.
Menaka – It was a very enjoyable performance and they were really good musicians. We are very lucky to have them perform for us and I really enjoyed it very much.
Keshini – I thought it was a wonderful concert and a great opportunity for us to see such talented performers perform Beethoven for us.
Indra – It was beautiful and out of this world. I'm glad that they are having more of it. I wish some of the younger people would come and listen as it is different to what they usually listen to. I think that they'll learn a lot if they do come.
Keshini Ratnasinghe – It was wonderful. It was really nice and it took me to another realm.
Shrima – The concert was fabulous and the trio was impeccable. It was an excellent tribute to Beethoven and we have to congratulate the organizers of the Symphony Orchestra for planning shows like this for the whole year.
Kumari Gunasekera – It was a wonderful show. We really enjoyed it. The violinist was really good and so was the pianist.
Wendy Holsinger – It was a superb concert. They played so well together. The co-ordination was lovely and it was a very enjoyable evening.
Mrs. Mendes – I enjoyed it very much. Especially the Vivace and the Allegro.
JannicePaiva – I enjoyed it. Especially the last one.
Gayathri Senerath – It was simply amazing. This is my first time and I am looking forward to come back again for the 22nd February show.
Pics by Pradeep Dilrukshana