This September, a 61 member cast from Ladies' College is getting ready to present 'The Prince of Egypt' for all theatre lovers. Adapted from the Biblical books of Exodus, The Prince of Egypt follows Moses from his privileged life in the Egyptian court to his ultimate destiny, leading the children of Israel out of bondage and tells the story of his relationship with his brother, Ramses who becomes the Pharaoh of Egypt. With music and lyrics by Stephen Schwartz, The Prince of Egypt was the first animated feature by DreamWorks Pictures back in 1998.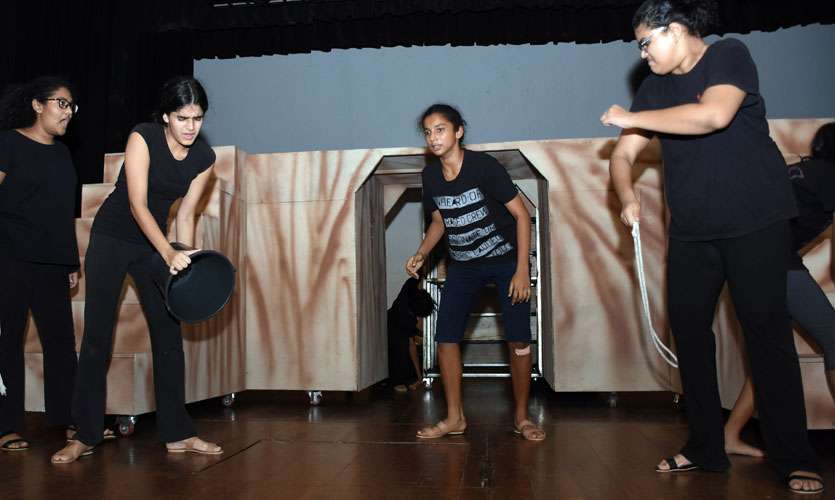 Directed by Jehan Bastians and Neidra Williams along with Trinushka Perera, Naresh Anthony, Julian Anderson and Devinda De Silva, Prince of Egypt brings together a diverse group of students within the school.
Speaking to the Daily Mirror Life Anushka Abeyratne, choir director at Ladies College and music producer for Prince of Egypt said that Ladies' College has always tried to promote arts and drama and has placed an importance on both Western and Eastern forms of art. "Generally we have a musical every two to three years and we always want to have a different set of children so that everybody during their period at LC has been in a major production at least twice. Therefore they have some stage experience. We also have productions which don't have auditions etc. This time we are doing Stephen Schwartz's Prince of Egypt story and I chose a musical because the music is wonderful. It's a very inspiring message that God delivers at the end of the day. The girls are very familiar with the music, play and the story and they are already having a good time."

Anushka along with Waruni Sumathirathne adds in the music while Roshni Gunarathne choreographs the play.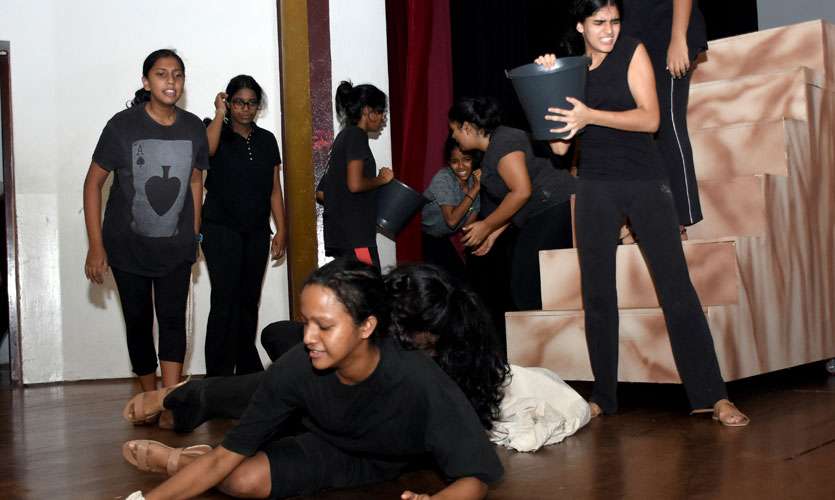 In her comments, Neidra Williams, who directs the play alongside Jehan Bastians said that inclusivity is key in a school production. "This is our basic policy because in a school we are doing this to get all children involved. It's better to get raw people so that they will eventually learn something. Especially in a musical you need large numbers and since it channels through the choir we have singers who act. But this doesn't apply to all. The challenge was to find a diverse group of children at diverse levels of acting skills and bring them all to the same level. It's the story of Moses and he's the central figure but the writers have tried to round off several main characters. There are interesting characters you meet along the way. There are two strong female characters who take leadership roles and the writers give them the final song to sing. Therefore it's not a male-dominated cast after all."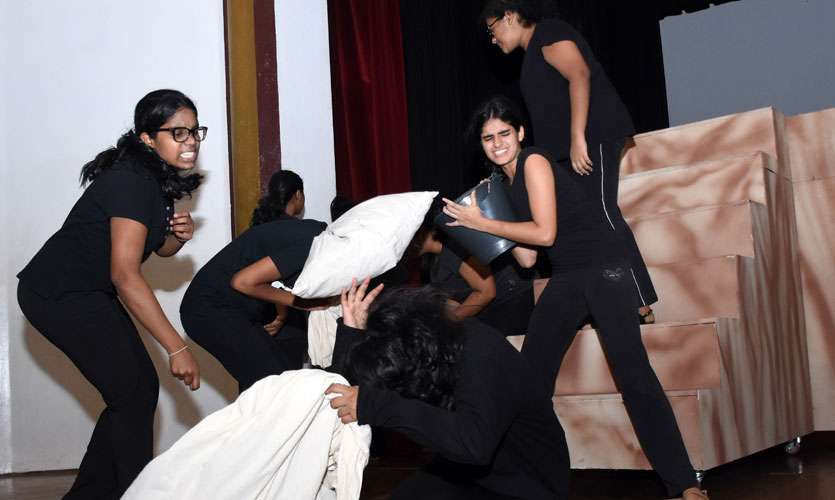 "We didn't have much of an issue getting them to play male roles," she added. "Most girls' schools have gotten used to play male roles. It's not taboo anymore and therefore they don't find anything wrong in it. Drama is an amazing way to engage those children who feel challenged in a school. They may not be brilliant scholars or sportsmen. Drama teaches you a lot about of life because it puts an unknown team together and therefore it's the most challenging team-sport ever. The cohesiveness has to be there and those friendships are for life. Drama also helps you to realize your hidden talents."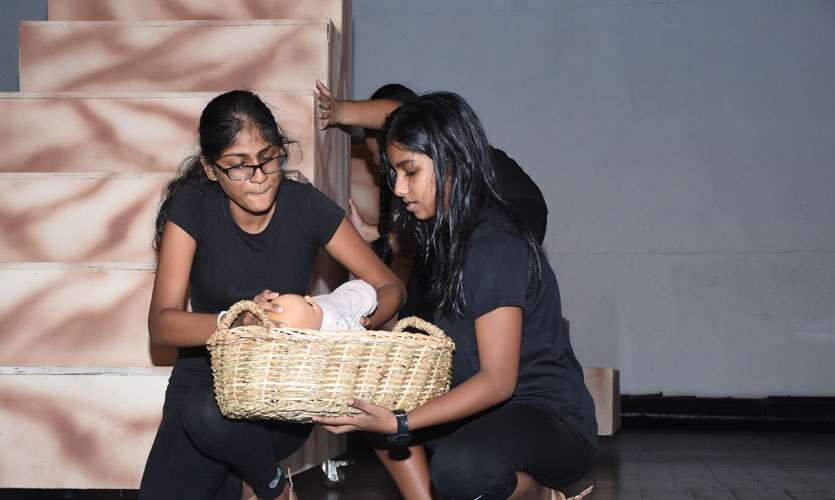 Trinushka Perera, a past pupil of Ladies' College who is also involved in the directorial team said that it's good to be back in school.
"The last production I did in school was in 2015. When Neidra asked me to join I was the happiest. It's a different era of theatre and I'm having nostalgic memories already."

The Prince of Egypt will be staged on September 21 and 22 at the Ladies' College Hall from 7.00pm onwards.