Born in Paris and having been exposed to music from a very young age, Joachim Labrande was a musician in the making. Inspired by the works of Kerri Chandler, Chez Damier and Daft Punk, Joachim was all ready to mix in Paris at a young age. With the help of his brother, he started performing in big clubs in Paris and as a self-taught DJ, Joachim has come a long way from then to now. Having travelled to countries such as Netherlands, Switzerland, Morocco and England Joachim had had the privilege of performing alongside DJs such as Tiga, Deniz Kurtel, Franck Roger and Bob Sinclair. He followed the evolution from early House from Chicago, New York and Detroit, to the explosion of the 'French Touch' in the mid 90's, to the actual 'New Wave' of House Music.
In view of the French Spring Festival 2018, Joachim recently paid his first visit to Sri Lanka and performed to a packed crowd at Café Français.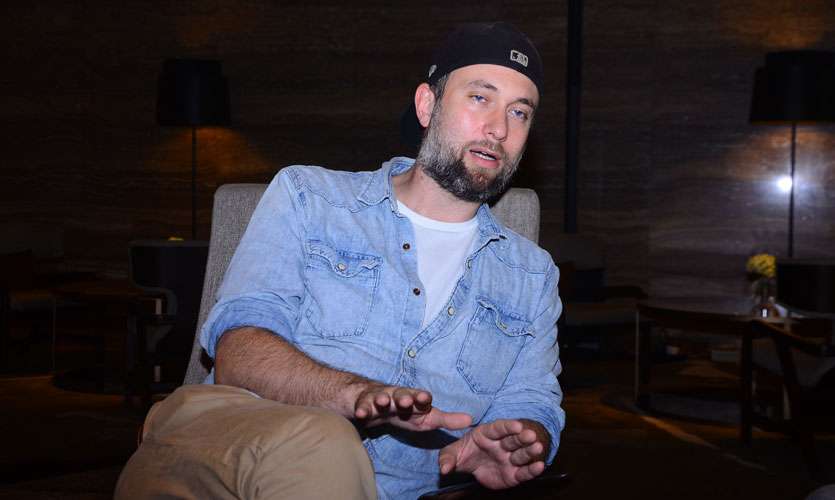 During his visit, the Daily Mirror Life caught up with the DJ himself who shared his experiences about his career, the show in Sri Lanka and challenges faced.

Q: Why did you want to become a DJ?
A: I used to listen to a lot of music during my childhood. My father, mother and brother were music fans. My brother ten years older to me and he was listening to old-school hip-hop and on top of that a lot of techno and house music. My father and mother were more into rock and classic rock. I therefore used to listen to different kinds of music. I loved music but it wasn't my passion. But after a few years, I started to listen to a lot of house music and techno from everywhere and many DJ mixes. At the time I didn't understand who a DJ really was but I got a lot of advice from various people. Then I started mixing when I was 18. I used to buy a lot of vinyl records which were really expensive at the time and used to mix a lot.
Q: What do you do differently from the rest?
A: I want to develop a Parisian style. My fans like the fact that I'm dynamic and the fact that I'm happy and smiling. I try to have a selection that I love and I try to share it with the people.

Q: How was the show you had in Sri Lanka?
A: It went really well because there was a football game between Peru and France, where France won. So the crowd enjoyed the night. When you are in a new country you don't know what the people would like and they in fact asked what I was going to play. So I played disco, house, tribal, Latin and few other music styles and they enjoyed it.

Q: What challenges did you face in your journey to become a DJ?
A: When I started there weren't many young DJs as you see today. Those days the equipment was expensive and I had to fund for myself. One vinyl record cost around 10 Euros and unlike those days today, there are laptops and other equipment which makes life easier. Now everybody is a DJ. In Paris, there are many young DJs today and you can find music for free. DJ-ing is not just playing records; it's about being creative and entertaining the crowd.

Q: How do you feel about being a part of the French Spring Festival?
A: I feel lucky and it has been an amazing journey. The culture, the food and the people were really nice. I used to work in an Indian bar in Paris which had a secret door and they were showing videos of trains. They showed virtual images and they came to Sri Lanka and they travelled all around the country. So they shot a video while going in the train. It was amazing. Sven Love is a good friend of mine for the past 20 years. He came here last year and then he recommended that I come this year.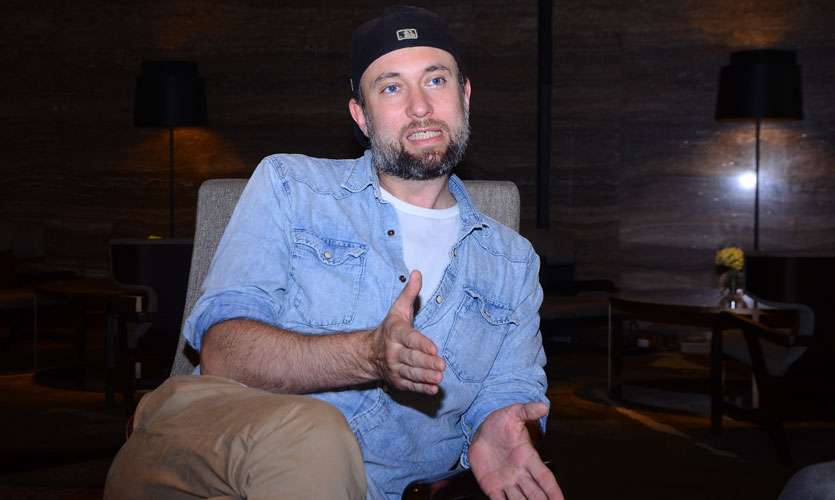 Q: What tips could you give upcoming DJs?
A: If you want to be a house music DJ you need to learn the basics because it's a very intense music genre. You need to listen to a lot of music and you should train a lot. Train on real turntables and use vinyl records. Do not train on computers because automatic DJ-ing doesn't work on the long run but it's a great job if you do what you really want to do. You have to remember the music and choose what tracks to play according to the crowd. It's long and hard but it's worth the game.
Pics by: Waruna Wanniarachchi