In this series, we talk to people who turned their passion for food and baking into a business idea amidst lockdown and COVID-19 fears. Some have been in the market for years and others saw the new opportunity and took it! These home businesses are changing the game and have overcome the odds of running a business during quarantine. With increased restrictions once more, we talk to home bakers who are operating during these times to bring the sweet and savoury to your very own doorstep!
Having graduated from university and working in the hospitality industry, home baker Altaria Makalanda knew she wanted to start her own business eventually and the sudden lockdown due to the pandemic gave her just the right time to get started. "From a very young age, I was always interested in baking. My mom and I would bake treats that she used to have during her childhood. I loved brownies and would bake them and send it as Christmas gifts to my family."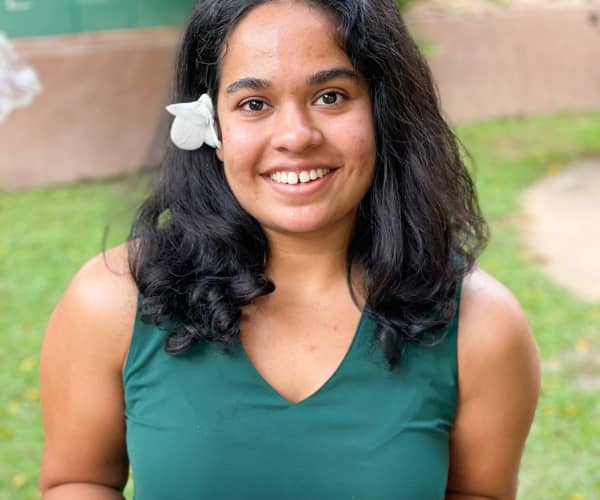 What do you offer?
We do different dessert slices, brownies, cookies, tarts, cakes, cheesecakes, key lime pies. I am particularly very fond of my signature cake which is the Swedish strawberry dessert cake. It also happens to be one of my best-selling items because even though it's a cake, the texture is very light and fluffy.
When did you start operations?
My cousin and I started Treat Freaks together and when she left to focus on her higher education, I started running the business by myself. With the help of my family and friends, I started my baking journey during the lockdown back in 2020.
What is it like running your operations in times like these?
It was difficult during the first lockdown as I had just started my business. However, thanks to Instagram and Facebook, I have been able to gain more exposure and I have seen a boom in my business. Also with delivery services like Pickme Flash, I have been able to operate deliveries during the lockdown.
How are you ensuring the proper hygiene measures are taken in preparation and delivery?
Due to the many restrictions, we are currently facing in Sri Lanka, I purchase my stocks and ingredients online and have them delivered in order to help me limit my outside contact and maintain proper hygiene during this period. Further due to the current situation, I only accept bank transfers to limit contact with money notes and to maintain distance.
What makes Treat Freaks unique?
I think what is unique about my products is that I like to incorporate European recipes and baking methods and a few tweaks of my own when creating my products. So I would say that my signature style is that clients would find
that my cakes are not overly sweet and are soft and light.
What do you enjoy about baking and operating your own home baking business?
What I enjoy the most about running my own business is that I have the freedom to experiment and create new products. Receiving feedback from my customers helps to keep me motivated and helps me improve my skills.
How do you see home bakers going forward post-Covid?
Due to the pandemic, it is an ongoing challenge for any type of business - especially small-scale businesses. I have had to purchase my stock in bulk now so as to limit outside contact, and I encourage customers to make online payments as it is a more convenient and hygienic practice. I also opt for contactless deliveries. Furthermore, one of the biggest obstacles home bakers like myself are currently facing is the increase in the prices of raw materials. We run the risk of losing customers if we price our goods too high, but at the same time, we need to maintain the quality of our products. However, I have realised that our people love to celebrate every milestone irrespective of the situation, therefore bakers will somehow survive and adapt!
What's next for your brand?
As of now, I would like to expand my business by creating a wider variety of both sweet and savoury items on the menu. The baking industry is growing rapidly so this will not be an easy task. However, my dream is to open a cafe in the future.
Advice to anyone who wants to start their own business?
Life is too short so if baking is something you are passionate about, you should go for it, and try to find your niche. Learn how to cost your products and try to source your ingredients from local suppliers.
Treat Freaks takes orders via Facebook and Instagram (@treat.freaks.sl). Bank Transfers are accepted and delivery can be arranged via Pickme Flash.