In this series, we talk to people who turned their passion for food and baking into a business idea amidst lockdown and COVID-19 fears. Some have been in the market for years and others saw the new opportunity and took it! These home businesses are changing the game and have overcome the odds of running a business during quarantine. With increased restrictions once more, we talk to home bakers who are operating during these times to bring the sweet and savoury to your very own doorstep!

Magic Batter is the union of two things Nihara De Alwis loves the most: good food and creativity. A brand that has been making a name for itself since 2016, Nihara took the pandemic period to restructure her part-time business into a full-time commitment. "Magic Batter is all about having a good time; a sort of celebration and the first thing that comes to mind with that are cakes. So, Magic Batter becomes a sweet celebration. The name, in all honesty, was not given much thought at first but now when I think about it - for cakes, the secret really does lie in the batter!".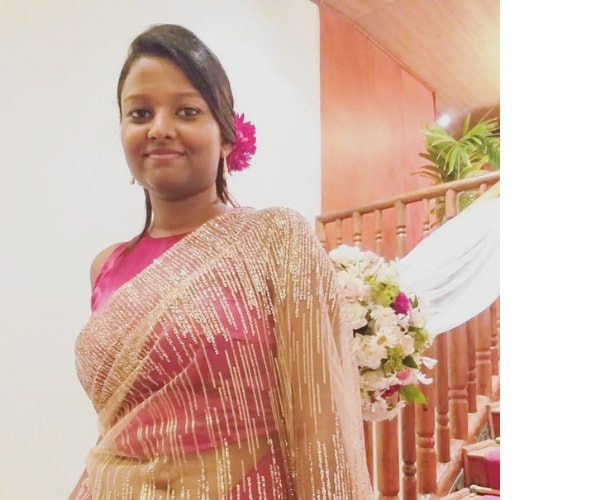 What do you offer?
- We make cakes, cupcakes, brownies, pavlova, rocky road.... basically, anything sweet. Customer favourites (and mine too!) include my vanilla, chocolate and red velvet cupcakes, coffee, lemon and sponge cakes, passionfruit pavlova and rocky road.

When did you start operations?
- Magic Batter started business sometime back in 2016. This was right after my Advanced Level examinations. I've always been fond of baking and needed an outlet to channel my creativity and that's how Magic Batter came to be.
What is it like running your operations in times like these?
- Honestly, it was very difficult. A lot of orders got postponed/cancelled and with the ones I was able to undertake, I had to re-assess how I could operate while the country was closed. I also had to ensure deliveries were done on time and made sure to follow correct health guidelines all the while ensuring that a strict sanitation process was maintained and that customer satisfaction was high.

How are you ensuring the proper hygiene measures are taken in preparation and delivery?
- So, in terms of sanitation - not much is different from the regular process we had from the beginning which includes cleaning our worktop surfaces carefully, sanitizing boards and boxes and maintaining overall hygiene. Along with this, I made sure to always wear gloves and a mask, and in the rare instances when I went out (once lockdown was lifted), I did not undertake orders for a respective time period. As for delivery, I made sure that all orders were packed and parcelled safely and appropriately.

What do you enjoy about baking and operating your own home baking business?
- What I love most is that I get to be hands-on with everything that happens; be it designing, talking to clients, managing accounts and finances, or buying the material. All of this has helped me learn and grow as a person. It's also quite interesting to be my own boss and biggest critic. It gives you a sense of freedom but also holds you accountable at the same time.

How do you see home bakers going forward post-Covid?
- To me personally, it gave me time to think and review the systems and processes in place. Magic Batter has been a part-time job for me for the past few years because I was focused on my studies and that's when the pandemic gave me the break I needed - to think, to plan and to re-evaluate my future with Magic Batter. And as far as everyone else, I think home baking businesses are thriving at present and there is a lot of support locally. More people are finding out what they are good at, which I think is an important juncture for home businesses altogether.
What's next for your brand?
- As far as the near future is concerned, I wish to gain more traction within the industry, but in terms of long-term goals, I would love to have a bakeshop of my own.
Any advice to anyone who wants to start their own business?
- Go for it! It's always important to take chances, even if you doubt yourself or if things don't go as planned. Just keep believing in yourself and your potential, and never look back. Also, it's good to have a strong network of friends and family who'd support you no matter what.
Magic Batter take orders via Instagram (@magicbatter). Bank Transfers and cash on pickup/delivery is accepted and delivery can be arranged to Colombo and the suburbs.