How do our food experts cook and eat? This week, Corporate Executive Chef of Taru Villas and Table by Taru, Chef Iroshan takes our Q&A!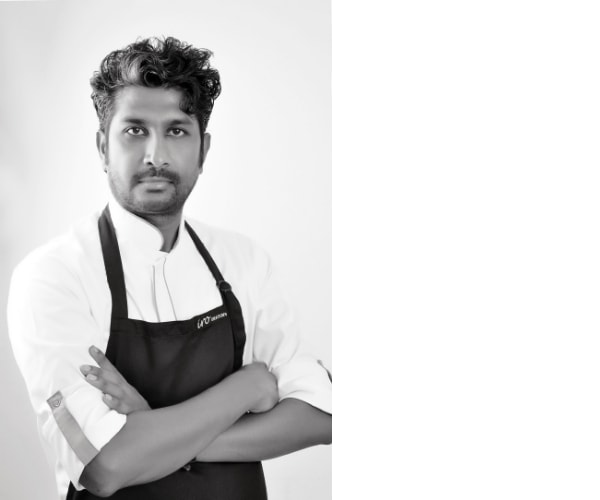 Your first memory of cooking?
Classic margherita sauce.
An underrated food?
Lesser-known dishes like the Northern Mexican or Southern Texan dish of Chillie Con Carne "chilli with meat". We serve it at Table by Taru and it's a spicy warming bowl of chilli containing cayenne peppers, meat, tomatoes, kidney beans and it shines in taste, presentation and is surprisingly one of the most sought after dishes by the savviest of gourmands.
What was your favourite childhood meal?
Spaghetti with cream sauce! Rice was the staple food at my childhood home and it really wasn't my favourite food so I would always choose noodles or spaghetti (or even just run to the nearest bakery for a loaf of fresh-out-of-the-oven bread!).
Whip up a fancy dish with Rs. 500?
Hasselback potatoes.
If you had to serve only one dish at Table by Taru forever – what would it be?
One of my signature dishes - the Black Salted Caramel Chocolate Tart.
What dish would you eat but never cook?
Whole Roast Camel
It's your last day on earth, what are you eating?
I will enjoy any of the comfort food dishes at TbyT.
You've travelled around a lot for work – which country had the most challenging cuisine you had to master?
English cuisine encompasses the cooking styles, traditions and recipes associated with England.
You entered a cooking competition – which celebrity chef judge do you want to impress?
Chef Marco Pierre White
What's the most exotic food you've eaten?
Signature T-bone steak (surrey farm) served in the Winter Garden Restaurant of legendary The Landmark London: the crowning jewel of the fashionable Marylebone neighbourhood.
What misconception about fine dining do you hate?
When people come to a fine dining restaurant and expect fast or junk food.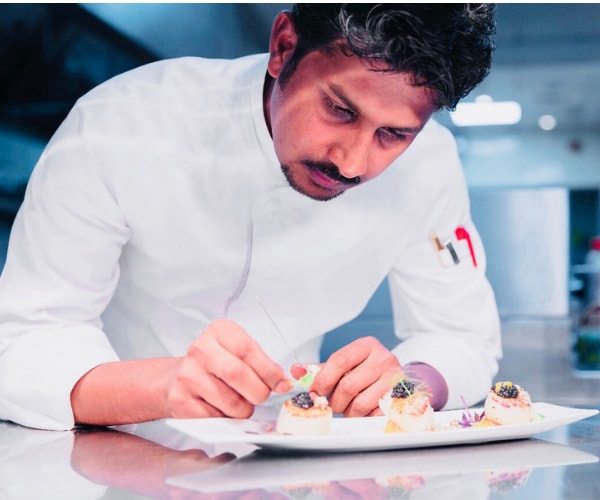 What's a dish you'd love to relive for the first time?
Seared scallops with salsify and Madagascar vanilla.
What are your favourite leftovers?
Marrowbone
On your off days - do the cooking or have someone cook for you?
I prefer my family cooking for me.
If you are put on the spot to prepare a dish – savoury or sweet?
Savoury dish – a Salmon en Croûte