A good cup of coffee helps a lot of us to start our day but not many can say it helped start a business that landed them on the Forbes 30 Under 30 list- unless, of course, you are Iranthi Gomes. Gomes (28) secured a coveted distinction in the Forbes magazine's 30 Under 30 Europe list in 2022 for her role as co-founder and CEO of Serviceform, a global B2B SaaS company that offers 13 tools to help businesses communicate, convert website visitors into customers and manage them all in one platform. The Sri Lankan-born and Finnish-based entrepreneur co-founded the company in 2017 with her partner in business and life, Jarkko Okasen. Today, Serviceform has expanded to Spain and Sri Lanka and secured USD 2.4 million in funding in an investment round in January 2022.
Gomes' Forbes 30U30 distinction makes history as she becomes the first-ever Sri Lankan to make it to the European list. Before Gomes, several other Sri Lankans have been listed over the years for their work in different sectors. In conversation with the Daily Mirror Life, Gomes talks about the cup of coffee that started it all, building a start-up and celebrating the good news.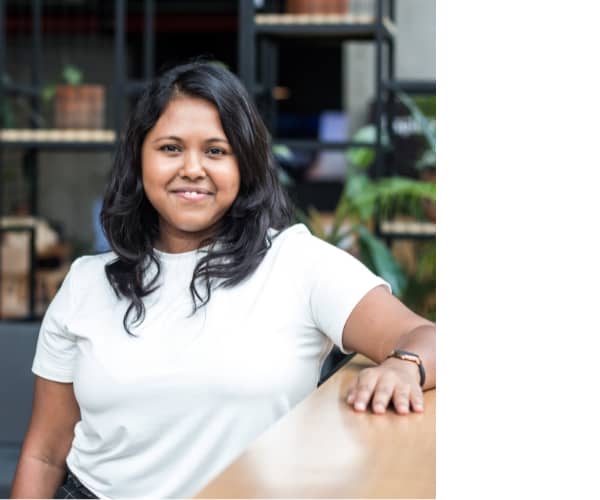 Q Congratulations on making it to the Forbes 30 Under 30!
Thank you! Being on Forbes was something I dreamed of while growing up - so I saw it as a big achievement, even though it is just a listing to celebrate being on the way to achieving real success. We were in our Colombo office when I got the news, and before that, I had only told a few selected people about being shortlisted for the Under 30 list before Forbes came out with the news.
Q Forbes Under 30 is such a huge distinction. How did you celebrate the news?
Even though I got the news while I was in Colombo and at the local office, we had an early flight to Finland the next morning so we couldn't really celebrate the news there. But then we had a fun party in our Finnish office. We celebrated two things actually; being listed on Forbes 30 under 30 and hitting a big milestone of hitting 1.5mn USD ARR (Annual Recurring Revenue)! I'm also excited to attend the Forbes Under 30 summit in Israel next month.
Q We heard that your business Service form started with a cup of coffee?
Yes, actually. I and Jarkko actually started another business before in Melbourne. We started a Coffee Catering chain with coffee carts for the events industry with the goal to grow Australia-wide. Soon we saw that a physical business with the bureaucracy belonging to the food industry would have been hard to scale. Even getting our permits to begin in Melbourne took almost 6 months! We also found the problem that spawned Serviceform. There were a lot of inquiries coming through our website and we saw that we were losing potential customers if we didn't respond to them quickly. As a small business, we couldn't afford to lose gigs. So, we created an automatic form to solve this problem - and it did!
The automatic form helped improve the business in 3 ways; firstly, it helped us reduce the customers we were losing to the competition. As soon as a customer filled the form with their need for a coffee cart to cater to their event, through the automatic form, we gave the assurance that we will come to their event. This reduced us missing out on a lot of the gigs. Secondly, it took away the unnecessary back and forth communication. The automatic form was built in a way to educate the customer about the service we were offering so they can get their questions answered at the same time. This took away a lot of the back-and-forth communication we previously did. Finally, it helped us not work with the wrong type of customers. As the coffee catering business was entirely based on time and human resources, it was important we worked with the right type of customers. We wanted customers who paid us by the hour instead of the number of coffee cups they purchased. This gave us a guarantee of what it would cost to operate a gig. And our focus was on corporate events, weddings and birthdays. By asking simple questions on the automatic form, we were able to qualify the customers we wanted to work with.
So that's when we realised, we had something on our hands that could not just help the events industry but any other industry anywhere in the world as long as you have a business and a website.
Q One of the reasons you and your partner founded Serviceform is because you wanted to make tech less scary - have you always been a firm believer in innovative tech?
I have always been interested in tech and when running the coffee catering business, we saw that we had an advantage around marketing ourselves online which similar businesses in the space lacked. That's when it initially clicked, there are so many established businesses with people knowing their craft amazingly well. But then, when it comes to their online presence, and how they are attracting customers, they are left behind because they don't have the knowledge and tools. It's time-consuming, difficult, and expensive to take up new software. Our goal is to create a service that combines great tech with great service solutions that helps with onboarding. For most business owners there is simply not enough time to deal with installation and onboarding. We combine easy-to-use, but advanced software with a very simple onboarding.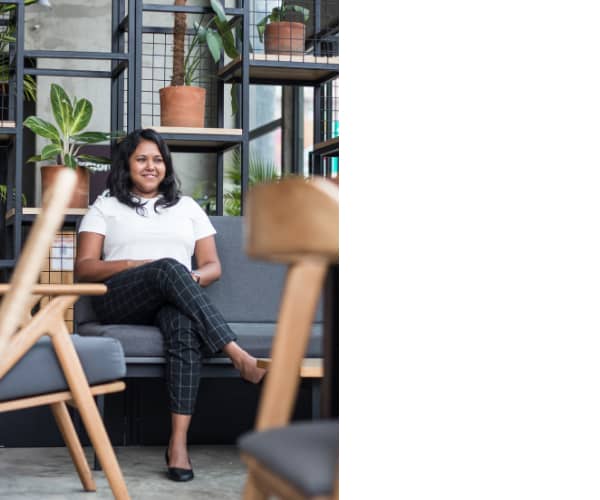 Q In January, Serviceform secured a massive USD 2.4 million investment which means bigger and better things for the business – are there any new risks associated with a bigger business? Where is Serviceform headed?
The investment is for growth; our goal is to grow from 30 to 150 people over the two years. As of last week, we hit our total headcount of 50 people across four offices. Handling an expanding number of employees is always going to create more challenges and managing the growth that it's handled sustainably will be difficult. Going from 30 to 50 so far this year already showed that it can be challenging around communication and replicating processes.
Q Right now, we get to see the thriving business you've built but starting out must not have been easy. What's something no one really tells you about running a start-up?
There is no clear path and most advice you get is broad and quite useless. A lot of people will give you advice but very rarely give actionable steps. It's difficult making decisions without having all the data and hoping that it's the right thing to do. I also work very long hours with my co-Founder. In the beginning, we did that with no salary. When asking other people for advice, don't always take it for your own truth. Keep it in the back of your head but don't be afraid to try something out and fail.
Q Today, many new business owners seem to chase after quick rewards and achievements in their businesses. How important is it to grow your business organically, celebrate the small wins, bear the losses and build your brand conscientiously?
Unfortunately, there are no quick wins. It's just constant long-term effort while remembering to build a business by your values. It's very important to have that long-term mindset from day one because there will be days that you will doubt yourself and when you remind yourself that everything you are doing is for the bigger picture, it helps to get through difficult days. Celebrating small wins is really crucial for a growing business and recognising your team for their hard work goes a long way. Every time someone new joins the team, we close a new deal, we build a new feature, and our internal communications tool, Google Chat is bursting with encouragement.
Q In an interview you mention that it was easy to establish and grow your business in Finland. What are your thoughts on Sri Lanka's business landscape for start-ups and what can Sri Lanka learn from that business industry?
Sri Lanka has a lot of talent that is not getting enough opportunities. What Finland does, for example, is have a governmental funding system for Startups that also works directly with the private sector. This allows everyone with a scalable idea that will grow exports from the country to reach a level of funding, and advanced funding if your idea is successful. A similar system in Sri Lanka could stop part of the brain drain and create billions in exports over time. I see a lot of potential in Sri Lanka and we already have a team of 12 people there. One of my goals is to turn Sri Lanka into a hub to target the international market.
Q Where do you see yourself and Serviceform in 5 years?
My primary goal is to grow Serviceform to 100m ARR as fast as possible - we want Serviceform to be the go-to partner for SMEs around the world for any marketing-related tools. Outside of Serviceform, I want to create other companies around health, real estate, and gaming.
We already have prepared a few business ideas to tackle.I also have multiple ideas that we can implement in Sri Lanka, and we are looking for local entrepreneurs who are excited to lead projects with us. Over the next five years, our goal is to work in multiple markets at the same time in a way that is scalable and profitable
Q As CEO, what does it mean to step into that role?
Being a CEO is a lot of work. I have to be a generalist, knowing everything from tech, HR, and marketing to invoicing. Most of my day-to-day is around managing people and making sure everyone understands the big picture, staying on the goal, and keeping everyone else on track too. Something I have been doing this year and plan to do more of is to learn from other CEOs who are running companies that are bigger than Serviceform. Not saying that all advice will apply and can be good but sometimes you come across good nuggets here and there. And I think this is something other people should do too, regardless of the role they are in.
Q When you are not being the CEO, what are you doing outside the office?
To be honest, I don't have a lot of time outside of being a Founder and CEO. Some way or the other everything I do revolves around it! But when I do have a bit of time, I enjoy reading, going out with friends, and working on ideas for other businesses. Building Legos and playing golf have also been a nice way to clear my mind whenever I felt like I need a distraction.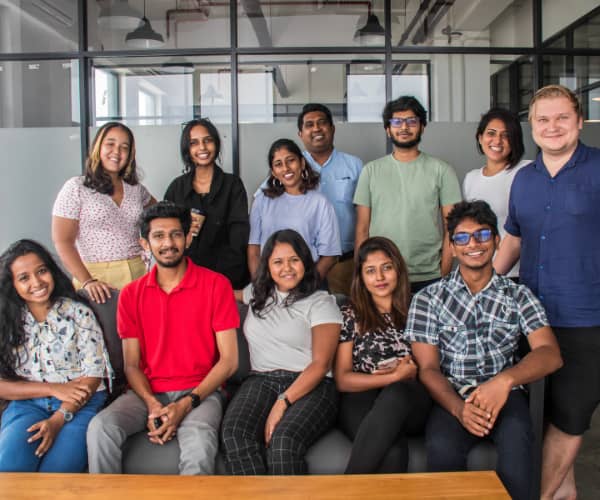 Q What advice would you give other CEOs and leaders of start-ups on taking their business forward?
Test first - build later. Have a get things done mindset and don't overthink - this is one of our company values because everything we have done to get to where we are so far is through that mindset. Nothing good comes out when you overthink. Whenever you want to do something, small or big, always get started and strive for progress.