International Women's Day, March 08, is a global day, celebrating the social, economic, cultural and political achievements of women. The day also calls a mark to action for accelerating women's equality. This year we combine two themes in order to better communicate the message of IWD 2023. DigitALL: Innovation and technology for gender equality and #EmbraceEquity.
As per the UN Women's Gender Snap Shot Report, 54 % of girls who live in crisis-affected countries are not in formal education. How could technology be used to create opportunities for women's education here in Sri Lanka?
Has the GOSL failed to enhance and embrace equity – cite examples if so.
Sri Lanka's internet penetration rate stood at 52.6% of the total population at the start of 2022. However, school-going children were compelled to climb on to roof tops in order to study, while computer facilities in most schools are still a luxury. What needs to be done to digitally empower women in our country?
What more should be done to instil the need for social equity in Sri Lanka and where should we begin?
Tehani Mathew
Chief Trustee Tyronne Fernando Foundation Moratuwa, Managing Director Vision Packaging (Pvt) Ltd, Director Packwell Lanka ( Pvt) Ltd, Director LJM Peiris & Co Ltd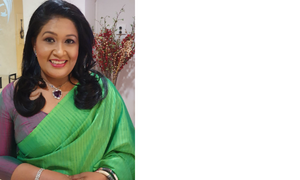 1. The Government must make ICT access a policy priority to open up avenues of long-distance learning, bridge the gap between knowledge and training, make sectors traditionally dominated by men accessible to women, revolutionize healthcare options for women and help women entrepreneurs gain access to private equity and venture capital.
Blessie Keegel
Founder - Women in Media / Brand Entrepreneur - Twinery (Innovations by MAS)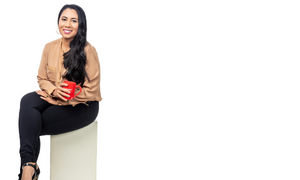 3. Access to technology will always be key. Prioritising the education budget to ensure that EVERY SCHOOL ISLANDWIDE has the technology it requires to educate the next generation to find their place in the future, especially girls is a MUST. More often than not, girls are discouraged to pursue a career in technology. It is vital to encourage girls to pursue their own interests in STEM fields.
Chethika Hapugalle
Country Manager, Double A Paper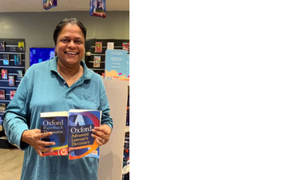 1. Firstly let's remind ourselves that companies such as Virtusa, Millenium IT, Cake Labs, GenC which are 200 per cent home born, were all started by Sri Lankans in Colombo and Sri Lankans worldwide. With the help of these companies plus our worldwide Sinhalese, Tamil and Muslim diaspora technocrats, the education ministry can tap into them to research, identify and categorize the education system students from a tertiary level to postgraduate.
Neluka Silva
Senior Professor in English, University of Colombo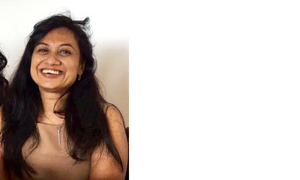 1. More affordable packages to obtain the internet, mobile data, laptop facilities etc., targeted at school children and young adults (especially women) will encourage wider usage.
4. Social equity needs to begin from childhood. From an early age, at school or home, children should be made to understand that all human beings are equal and treated without gender preference. Encouraging questions, instilling the value of education and contributing to society, enable changes in mindsets and worldviews that prejudice girl children.
Maljini Jayasekera
Group Manager – Marketing, Cargills (Ceylon) PLC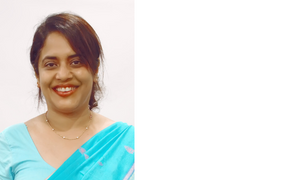 Sri Lanka's literacy level is high but sadly, our girls, especially those who live in rural areas, are kept back from attending school at an early age due to economic difficulties. I believe we could reach young girls through smartphones as the penetration of smartphones in our country is fairly high. We could conduct online classes for them in the evening when the mother or father who owns a smartphone is at home. They could be taught basic language skills, science, social studies etc. so they are better prepared to join the workforce when they grow up. Even issues such as gender-based violence, cyberbullying and the digital gender gap could be addressed via these classes as well as on electronic media. Young girls should be aware of their rights and capabilities and step out with confidence when seeking jobs and careers as young adults.
Dr Sujatha Samarakoon
MBBS (Cey), MSc, MD, Dip GUM ( Lond), FCCP(SL), Consultant Venereologist & Public Health Specialist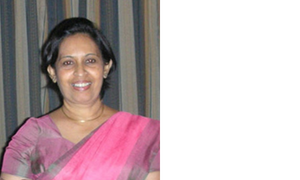 1. The best would be to introduce e-learning platforms and provide opportunities for women and girls to access internet facilities via computers, tablets or cellular phones. However, there is a cost attached and those who really need it may not be able to afford it.
2. Sri Lanka has not totally failed but neither have they taken adequate steps to address gender equity. Sri Lankan girls have greater educational attainment on average compared to boys of the same age. However, female representation in parliament is 5.3% and women's labour force participation is 34% compared to 72% in men and traditional cultural norms and political violence prevents women from participating in the country's development.
3. Teach women information technology from the basics upwards. Conduct free e-learning classes at government institutions and Women's Organizations.
Caryll Tozer
Social and Women's Rights Activist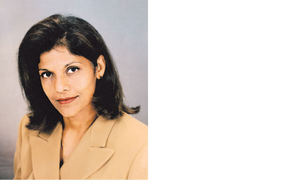 2. Female teachers have a dress code and the Ministry for Women is headed by a man. Only one per cent of parliamentarians comprise women. This in itself demonstrates the lack of Equity in our country. Women are an underutilized resource and the Nation is poorer for it
3. National budgets must include funds for Digitization which will then ensure that information is readily available, even if a young girl or woman doesn't want to travel far to obtain it.
Jumana Dohadwala Lukmanjee
Principal / Dramaturgist at Conte School & Institute of Speech, Drama and Communication Skills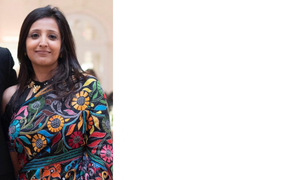 1. "If we are going to see real development in the world; then our best investment is women" Desmond Tutu. Bridging the gender gap in education and levering technology needs to be urgently met. A steady plan could be devised with the help of non-profit organizations - with voluntary motifs to conduct superior virtual learning workshops, especially allowing contingency for women to reverse negative trends, in turn, promote employment and prosperity. Technology will only grow in relevance in the future, therefore harnessing its power for good, will ensure its utmost benefits for all.
2. Education is acquired of one's own volition, rather than engaging in a 'blame game', a change could be worked upon. Opportunities are widespread but the courage to embrace them with a vision
is required.
3. Technology such as computers are mere tools – the motivation of students begins with a great teacher. In my opinion, it is the teacher-education aspect that demands reform in most schools in SL.
Monica Menon
Education Consultant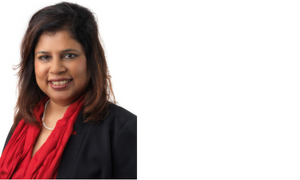 1. Work with big players in the market such as Microsoft, Google, Apple and other players who have big CSR projects and would like to help with repurposing digital equipment.
3. UNICEF has a Digital Literacy Equity Outcome fund which is intended to empower girls and create gender equity in education. We can begin by providing phones and working with educational institutions to provide asynchronous learning materials and begin with the use of the mobile phone.
4. Creating awareness in schools and organizations, demonstrating how women are able to multitask and that women are the first "teachers" to their children and therefore the nation benefits.


Hirunika Premachandra
National Organiser, Samagi Vanitha Balawegaya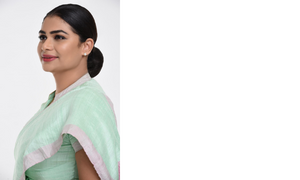 3. It is indeed sad that kids have to go through such hardships. During my time in school, students in the North didn't have electricity. They were studying under lamp posts, while around them bombs were exploding. During the Covid 19 pandemic too whilst schools were closed a large percentage of children did not have access to online education. A great deal has to be done, to bridge this gap.
Dr Deborah Wyburn
Independent Consultant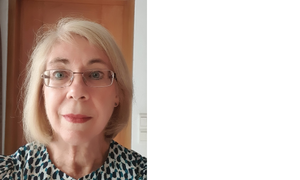 The Sri Lanka Ministry of Education has been conducting ICT training for teachers ever since I arrived in this country 20 years ago. Many schools have also been provided with computer labs. However, to achieve gender equity in digital literacy one needs to think from a gender-transformative perspective. Computer labs should not only be used to teach computer science if the data shows a lack of gender equity in the uptake of the subject. Across the world, this approach has resulted in a gender gap in entry-level tech employment. However, the international NGO, 'Girls who Code' claims to be on track to close this gap with their beneficiaries by providing fun coding activities that girls find meaningful. Our schools should look to doing the same.
The one mistake that the SL Ministry of Education has made is in thinking that the Internet is the key to online learning. Yes, students in rural areas or from poorer families were disadvantaged during the pandemic because of an inability to access online learning materials. But those materials could have been made available offline. An example of this in operation is the Cambodian government's Tabs on Wheels project where students access eLearning materials stored on an offline content server using a class set of tablet computers stored for safety in a mobile charging cart. Many great learning apps work offline and are available in local languages (e.g. Google Read Along and the PhET STEM simulations). The ToW project also solves the common problem of a lack of device ownership. It also temporarily solves the common problem of parents being reluctant to allow their daughters to go online because of the risk although, ultimately, to be digitally empowered, girls do need to go online. Google's 'Be Internet Awesome' programme teaches young people the fundamentals of digital citizenship and safety so they can explore the online world with confidence. Learning with technology is the key to empowerment. After all, for every challenge we face, "There's an App for That".
Nimshi Wjekoon
Country Manager, Controlled Shelf Space for Sloggi / Triumph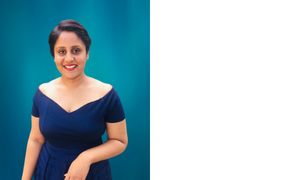 2. We once took pride in producing the first female Prime Minister in the world, however the representation of women legislators at the national level has never exceeded 7 per cent throughout electoral history since 1931 which is a matter of concern.
3. Many Asian countries have implemented various digital learning solutions for different purposes, from expanding classroom boundaries to reaching more children in areas which have lower infrastructure to facilitating teacher training and personalizing learning and many more such initiatives. GOSL should consider the same implementations locally.
Chandi Dharmaratne
Chairperson Lankan Angel Network, Vice President HR, Virtusa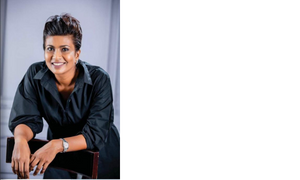 1. Technology is the vehicle that can reach across barriers and is the only sustainable approach to providing access to information, leaving no one behind. Virtual classrooms and e-learning with basic infrastructure (connectivity, community centres with smart devices, relevant content, up-skilled educationists) at the grass-root level are mandatory.
2. We can do more towards women entrepreneurs - they create opportunities for many in their communities enhancing our economy at the grass-root level.
3. Having half of our population literally 'on bench' due to lack of digital connectivity has massive economic setbacks. Hence policymakers and regulators must have in their mandate - to have 100% penetration as a non-negotiable KPI.
Manisha Dissanayake
Attorney-at-Law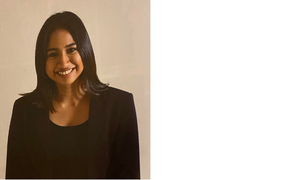 Sri Lanka's pride in its free education system is misplaced to a great extent, as is evinced by school-going children climbing trees and roofs to connect to online lessons during lockdowns, or not being able to connect to them at all. The GOSL's failure in ensuring equity in education is conspicuous, and warrants taking measures to allocate the resources to provide young girls with the technology and related facilities they need to participate in the classroom experience meaningfully, increasing their chances of enjoying higher education and a place in the workforce in the future.
By Anusha David