Although Sri Lankans are slowly adjusting to normalcy amidst the pandemic, more issues have added to the burden. The economy, unpredictable COVID variants, and generating revenue to the country are the main issues. The past one and a half years have posed severe challenges to many sectors including health, tourism, environment and education. While many anticipate that the New Year would be better compared to the previous years, nothing could be predicted as yet. The Daily Mirror Life spoke to a few experts across different sectors about how they expect 2022 to be. Here's what they had to say :
HEALTH
"People should learn to coexist with COVID" - Dr. Haniffa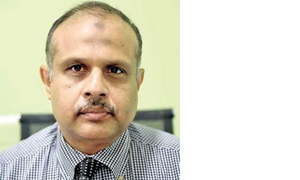 Restoring normalcy in a pandemic-gripped environment isn't easy. But people have been yearning for normalcy. Medical experts opine that people should prepare to co-exist with prevailing and future COVID variants. "When looking at past variants, the mortality and morbidity were high," said Consultant family physician Dr. Ruvais Haniffa. "But as we go along, the strains are becoming less virulent. This means that more people have a tendency to be infected including people with comorbid conditions. Nobody can predict the pattern of future variants. They may be either less virulent or deadly. Therefore we need to get ready in a holistic manner. This means apart from health systems, shopping malls, houses, public transport also need to be taken into account."
He further said that there has to be a system to monitor patients at home. "The primary healthcare system needs to be improved. We will have to learn to live with COVID. In order to restore public health, decision-makers have to earn public trust. Therefore the accurate number of cases, tests done per day, deaths, and other figures should be communicated transparently."
Further referring to the issue of COVID burials, Dr. Haniffa claimed that "the decisions were based more on fiction than science. Medicine is a matter of science. There was less accountability for most decisions taken amidst the pandemic. What is important is to balance life and allow people to live healthily."

TOURISM
"Hopeful about tourism in the coming year" - Shiromal Cooray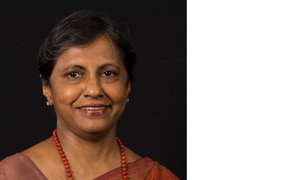 "The future of tourism depends on how each country is reacting to the new variants," said Shiromal Cooray, Chairman and Managing Director of Jetwing Travels Pvt. Ltd. "If things are controllable with boosters and vaccination drives we can be hopeful of a better year than last year. But we will have to watch and see."

ECONOMY
"Sri Lanka has reached the money printing threshold" - Prof. Abeyratne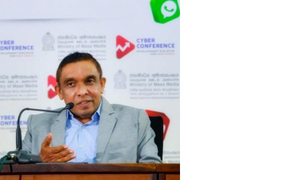 The prevailing economic crisis has added to the pressure that people have to deal with on a daily basis. Sri Lanka has the option of seeking an International Monetary Fund (IMF) loan to tide over the acute foreign currency shortage, but the cabinet seems to be divided on this matter. "We need to increase exports and we cannot postpone debts by borrowing," opined Prof. Sirimal Abeyratne, Professor of Economics at the University of Colombo. When asked about receiving loans from IMF Prof. Abeyratne said that if we did receive IMF loans we could have avoided part of the damage. "If we did receive this loan the international perception about Sri Lanka's debt crisis could have changed. On the other hand, our creditworthiness has deteriorated. We also produced a set of macroeconomic data which did not counteract both the aforementioned factors. We could have avoided all these if we opted for IMF loans."
When asked if money printing could save the day, Prof. Abeyratne replied in the negative and said that Sri Lanka has now exceeded the money printing threshold. "Money can be printed during an economic recession as long as inflation is under control. Printing money at this point will add up to create inflationary pressure."
EDUCATION
"Self-directed learning is the way forward" - Dr. Gamage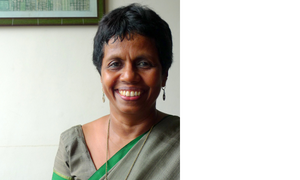 es and had to adjust to distance learning tools. But in this case, there was a delayed response with regards to accessibility, curricula, and so on. Even though schools reopened this month, whether all students can gain their momentum quickly remains a question. "Schools perform a social function and children would enjoy meeting friends whom they haven't met for a long time," opined Dr. Sujata Gamage, co-convener at Education Forum Sri Lanka. "But in terms of the learning aspect, we still don't know the situation given the exam pressure. In certain schools, children were taught in an informal manner and the feedback from teachers not only showed that they enjoyed teaching but it was a resounding success. However, the learning experience would have been stressful. For one and a half years teachers were trying to cover the syllabus."
Speaking about distance education she said that it could be done in many ways. Referring to results from a statistical survey done by LIRNEasia involving over 2000 households, Dr. Gamage said 85% of students received some educational services. "However 7% of children were already out of schools and 63% of students received education digitally – this was either live online classes or via Whatsapp notes etc. Apart from that around 22% of children received offline educational solutions. We should focus on the 15% of students who didn't receive any sort of service. Nowadays, almost everybody has a smartphone, and textbooks are detailed. Our students are not taught to self-learn. However, we need to do a diagnostic survey and see how these children have progressed in subjects such as Mathematics and English for example. Schools have done their best but haven't received correct policy instructions."
"We also noticed that 37% of students were contacted by tuition providers while 34% have been contacted by schools and tuition providers both. Therefore schools and tuition providers have come together to cover almost all children," she added.
When asked about what subjects could be replaced in the existing curriculum, she opined that the civics curriculum could be made better. "There's an excellent environment curriculum for primary students but it's totally distorted because of exams. Children between grades 1-9 should be allowed to learn through experience. We, therefore, need to focus more on authentic learning where children are allowed to explore, discuss and meaningfully construct concepts and relationships in contexts that involve real-world problems."
Expressing her views on educational reforms Dr. Gamage said that children are being tested on all subjects every term. "But most subjects are about experiential learning. What we need to reform in the education sector is to take away exams. I'm happy to see some progressive reforms on paper but these need to be implemented duly."
She said that in the long term the country will have to look at a hybrid education system where some children will learn in school while others learn at home. "We cannot afford to shut down schools completely in the event a child tests positive for the virus. Children have textbooks and workbooks and schools should occupy children from 7.30 am to 1.30 pm. Therefore, parents can give them a quiet place to study. Specific subjects such as English and Mathematics need special attention but most other subjects could be studied through self-directed learning. The highest reform is to prepare children for self-directed learning."

ENVIRONMENT
"Economic crisis would aggravate incidents of environmental destruction" - Dr. Gunawardena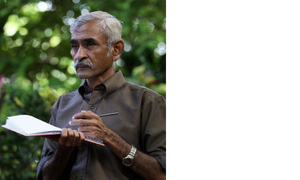 Many incidents of environmental destruction too were reported during the lockdown period. While some were done illegally, others were done due to haphazard decisions taken by policymakers. An aggravating human-elephant conflict, incidents of poaching, destroying, and harming exotic species of flora and fauna were reported. "When looking at the situation on the economic front, more environmental destruction is likely to happen," opined senior environmental lawyer Dr. Jagath Gunawardena. "There's an inherent danger when the cost of living goes up because then, segments such as daily wage earners would resort to destroying the environment as it is a source of cash. Therefore there's a danger lurking."
When asked about haphazard decisions such as elephant trenches to mitigate the human-elephant conflict Dr. Gunawardena alleged that the digging of elephant trenches is a mere attempt to extract gravel. "It is not a remedy to the so-called human-elephant conflict. It should be done in accordance with certain principles of animal behaviour. These trenches won't last during the rainy season. Therefore this would create new problems..."