How do our food experts cook and eat? Food bloggers, @food_diaries, Hiru and Tharu, take our Q&A!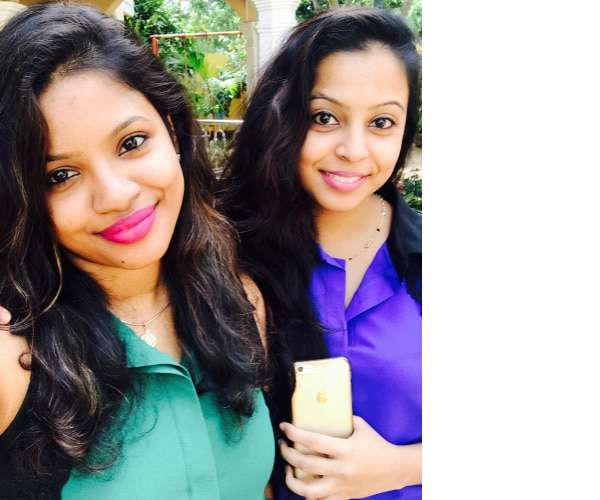 Your food philosophy?
Explore food, eat mindfully and always listen to your body.
Similar or opposite taste in food?
We both have a very similar food palate, so usually, both of us would end up liking a dish or vice versa.
What started Food Diaries?
We started Food Diaries in July 2017. Both of us are really good at capturing food photographs and our galleries have always been full of them. We then opened an Instagram page simply to upload food pictures so that we can share our love for all things food and that is how Food Diaries came to life.
An underrated ingredient?
Salt! Every single recipe has salt, but we never talk about how amazing it really is. A pinch of salt is all it needs to bring to life to any dish that isn't quite right.
Your favourite childhood food memory?
One of our favourite childhood memories is having hoppers with tempered small prawns on Sunday morning, made with the combined efforts of my mom and dad so that we could have a nice Sunday breakfast as a family. Not to forget dad's special egg-coconut treacle hoppers which were the best. He still makes it once in a while and it's one of our favourites to this day.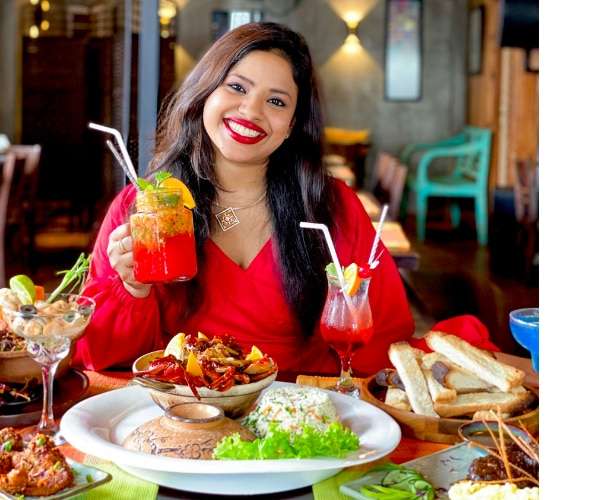 Make a meal with Rs. 500?
We will make Chinese tomato-egg stir fry with bread. It is one of the easiest dishes to whip up at a low cost and is a favourite at home.
One dish from one restaurant for the rest of your life?
Oooh, that is a hard question. Probably Laksa Lemak from the Noodles Restaurant at Cinnamon Grand.
Your last day on earth – where are you?
At home, eating mom's rice and curry with tempered prawns, pol sambol, dhal curry with a bulls-eye egg. It is our all-time favourite rice and curry combo.
What's a meal someone can make to impress you?
Definitely Lasagne, but we do have very high expectations because Tharu actually makes the best lasagne!
Your pet peeves when you are dining outside?
We don't just judge the restaurants by their food and service, but by their restrooms, too. You could serve the best cocktails, or be known for a killer appetiser plate, but if your restrooms are dirty or poorly equipped, your customer satisfaction rating will definitely drop.
The most exotic food you've eaten?
We love trying something new and exotic every time we travel abroad. The most recent adventurous and exotic food we ate was crocodile kebabs in Thailand. It actually tasted pretty good!
Favourite odd food pairing?
Well, we do a lot of odd pairings at home like yoghurt and Marie biscuit and so many other weird combos. But right now, our current favourite is cheese and cake.
Dis-invent a food?
Batter coated and deep-fried cookies/chocolate bars. Omg the empty calories!
A dish you'd love to relive for the first time?
It will definitely be Uncle Tetsu's jiggly Japanese cheesecake. All-time favourite dessert.
Sweet or Savoury?
We would choose savoury over sweets on any given day.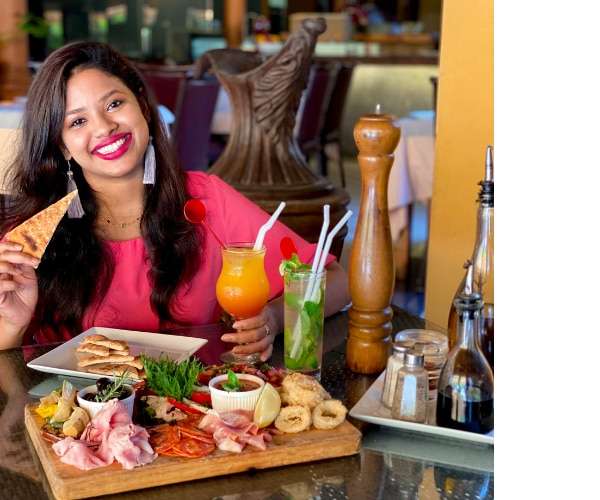 What do you love about being a food blogger?
For us, the favourite part is meeting new people and trying out different food. Thanks to food blogging we had the chance to meet and chat with two of our favourite celebrity chefs; Peter Kuruvita and Dharshan Munidasa.
What does it take to get a 5/5 from you?
The place must provide exceptionally good service, serve delicious dishes yet have value for money and finally, in case a mistake happens at their end, they must be willing to accept it humbly and provide immediate solutions.