How do our food experts cook and eat? Dinusha of the food blog The Kitchen Footprints takes our Q&A!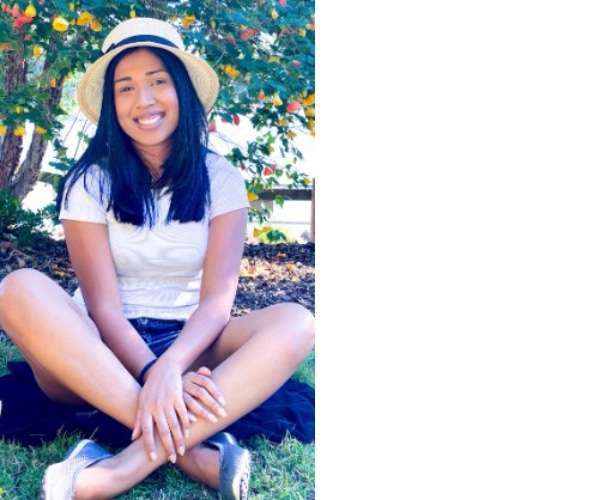 What started Kitchen Footprints?
Like most other people, I love to eat but most importantly I LOVE to cook different types of cuisines. I always believed that the process of having food first starts from the time you taste it from your eyes before it touches your taste buds. So, I pay an equal amount of attention to its plating and colour coordination, as much as the effort I put in for the flavours. As I always plated my dishes present-fully (and tastefully of course!) it was my younger sister's idea to start a blog and once I started my husband encouraged me every step of my way.
An underrated cuisine?
Sri Lankan because many people think that it is same as the Indian cuisine.
Your favourite odd food pairing?
I like adding a spoon of marmite into pasta, instant noodle dishes and even into kottu during the cooking process. I know it sounds a bit weird but you asked for it!
Do you ever see yourself opening a restaurant one day?
Well, maybe a Sri Lankan restaurant serving humble and modern Sri Lankan dishes somewhere in Brisbane and hmm… I would probably name it 'Banana Leaf'.
The best thing about plant-based foods and their biggest misconception?
Plant-based diets are gaining huge attention these days thanks to the reported health benefits, along with growing concern about animal welfare and the environmental impacts of consuming animal products. There is less risk of diseases and improved health and well-being including healthy weight loss when compared to an omnivorous diet. Just make sure you're not replacing meat with a bunch of highly processed meat substitutes or "vegan junk food." You know, the French fry diet! The key is adding high-quality, nutrient-dense plant-based foods. There are two big misconceptions about a plant-based. One thing with this diet is that people think it is a vegan diet and the second one is you do not get enough protein. Not only do vegetables, beans, and lentils have heaps of protein in them, certain plant foods contain protein superior to animal-based protein sources!
The most adventurous food you've eaten?
Chicken feet! Back during my college days, we went into a Yum Cha restaurant in Brisbane City for lunching and I had a bunch of Philippine friends who wanted to have chicken feet. I thought I would give it a try too and that was my first and last try with this dish. It's more so the look of it that can be challenging — they look, well, like little chicken feet. The texture is more gelatinous than meaty, and it's definitely not for everyone.
An ingredient you can't live without?
Salt! I have several kinds of it. I have a little pot of sea salt sitting by the stove, pink salt and herb mix bottle in my pantry and a sea salt flakes grinder that lives on the table for adding to meals. I love how versatile it is, both in savoury and sweet applications. It adds an amazing finish to pretty much every dish.
What was your favourite childhood meal?
My favourite memory associated with food goes back to the Christmas holidays, my favourite time of the year! It was a time full of never-ending family gatherings and celebrations from Christmas to New Year to our Church Feast to some birthday and wedding anniversary celebrations from December to January.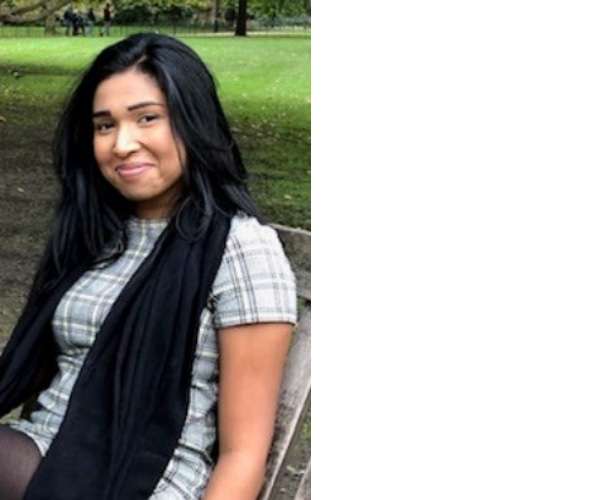 It's your last day on earth, where are you?
Home, with my whole family and without a doubt, I will be having string hoppers with a hot and tangy coconut sambol, kiri hodi and a well-balanced spicy aromatic fish curry.
Make a meal with Rs. 500?
Roast paan with red lentil curry and a coconut sambol. I love this combo.
Dis-invent a food?
Black pudding. The traditional blood pudding is made of blood (generally pig's), suet, cereal and spices and it is something that has been made and served for many centuries in Europe. I am sure there were reasons for someone to invent this recipe!
Your favourite part about being a food blogger?
I am a clinician by profession working full-time but my love affair with food has always managed to find time in my daily life. So, the best part of blogging is that I get to explore new recipes more often and also, I love the photographing side of it. I thoroughly enjoy setting up the background for the photograph and this brings my inner creative person.
Your proudest recipe?
My vegan French toast recipe which you can serve either sweet or savoury. When I served these toasts to my sister, she was rambling about how could these French toasts possibly be vegan! My vegan toast uses plant milk and flaxseed meal instead of eggs and as the French toast cooks in the pan, it gives the same texture as if you would be using eggs. The texture is perfect! It's crispy on the outside and soft in the middle, and vanilla-scented, sweet and golden perfection!