"Ammi: An Expression Of Love… From The Kitchen Of My Mother Nirmala Pandarinathan" by Prasanna Pandarinathan is more than just another mundane cookbook in an overly saturated genre. Ammi is also a memoir peppered with reminiscences and tales of a bygone era; a cookbook that will pique your interest in food and tug at your heartstrings. A journey through the culinary escapades of her mother Nirmala Pandarinathan, "Ammi" is a must-have cookbook! In an interview with the Daily Mirror Life, Prasanna talks of her cookbook, staying faithful to her mother's recipes, and why "Ammi" isn't just another cookbook.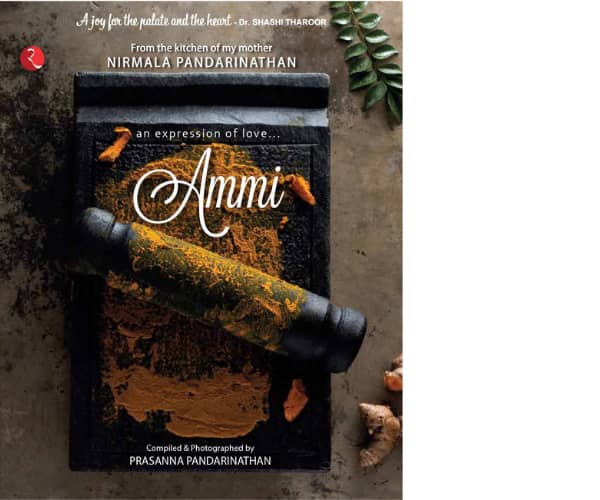 Were you someone who always enjoyed cooking, or was it something you learned from your mother later on? Cooking wasn't something that I was interested in, but I was surrounded by great food and cooks. My grandmother, mother, and my sister now are fabulous home chefs.
What prompted you to write a book featuring your mother's recipes? I made a promise to my mother that I would compile all the recipes, document and photograph them and publish them eventually.
How did you determine what recipes you would include in your book and which ones you would leave out? There are a lot of my favourites, my dad's favourites and some from my family which have been put together. I had decided there would be 108 recipes and worked backward.
Have you in any way modified any of the recipes you've included? Not really, I haven't modified any of the recipes. I kept it as is since they are largely heirloom recipes.
In an overly saturated cookbook market, what do you think makes your book stand out? This book is not only a cookbook, it's also a memoir with stories and anecdotes. It takes you back to an era that is bygone. It's filled with heirloom recipes, also very visceral. That is why I think the book will stand out in a saturated cookbook market. It's just not 'a cookbook'.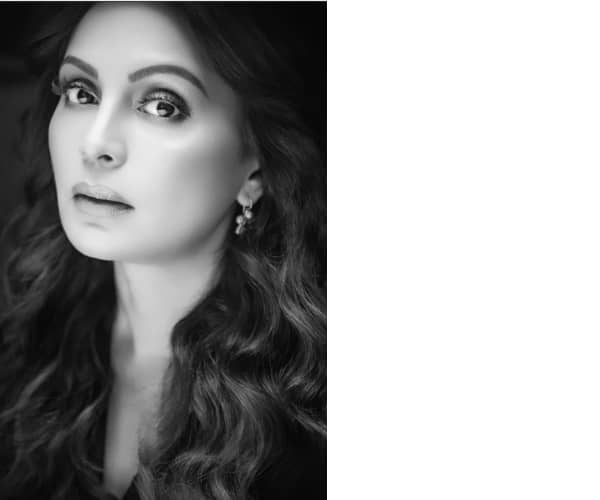 Pictured: Prasanna
One thing that's easy to take for granted is the amount of time it takes to test (and retest) recipes for a cookbook. Take us through your process. What steps did you go through? Is it more complicated when you're writing about certain appliances? Did it take extra time to cross-test on various models? Oh yes, it was quite a journey testing and retesting and making sure everything is right, all the measurements right. Some of the recipes were a pinch of this and that which had to be made right for the measurements. I had Chef Charles from New York who is also a Sri Lankan who made some of the recipes in his beautiful home in Brooklyn. He was extremely kind, supportive, and generous with his time to make my mother's food so that I could photograph it also.
Did your mother utilise very traditional modes of cooking? And if so, did you change anything to suit the cooking styles better suited to a fast-paced lifestyle that doesn't really afford the effort and time required for the recipes? She basically stuck to traditional modes of cooking that's the reason the book is called Ammi, which means a traditional stone grinder in Tamil.
What is the fondest food-related memory you have of your mother? My mom used to sometimes make Roti Jala with chicken curry which I used to love, that's something memorable to me. Also, she made these fabulous chopped spicy potatoes, baked crabs, mutton mince with peas which was a delight.
What is something your mother taught you that you still do in the kitchen today? She used to cut and peel garlic in a specific manner, she never taught me but it's something I watched all the time and the way she held her knife and I still do it even now.
Do you think your cooking style is very similar to your mother's or have you discovered your own style? No, I don't think I've discovered my own style. I cook and when I cook it's largely my mother's food.
What advice would you give people who claim that cooking is tough and making tasty food is not something everyone can achieve? I just think that if I can do it most people can, I used to think it wasn't easy and enjoyable but once you get into it, the whole process is beautiful and fulfilling.
What's next for you? There are many things that I have in mind related to food and photography which I'm working on. Will keep you posted on that. I also want to thank Ilika Karunaratne who penned this beautiful note on my mother which is in the book. It's touching, heartwarming, and poignant - on her friendship with my mother. Absolutely moving and I had tears when I read it. I would like to thank her for writing this lovely piece on my mom, Nirmala.