For Social Marketing advisor, Thanuj Gunawardana, business and marketing has always been a passion – the one interest that persevered even while he was following a different path professionally. Initially an engineering graduate from the University of Moratuwa following a career as an engineer, his growing fascination with marketing prompted him to leave his well-established engineering job to pursue a new direction. Thanuj established TASTAG Digital Solutions in 2019, a marketing agency to help businesses establish their presence online.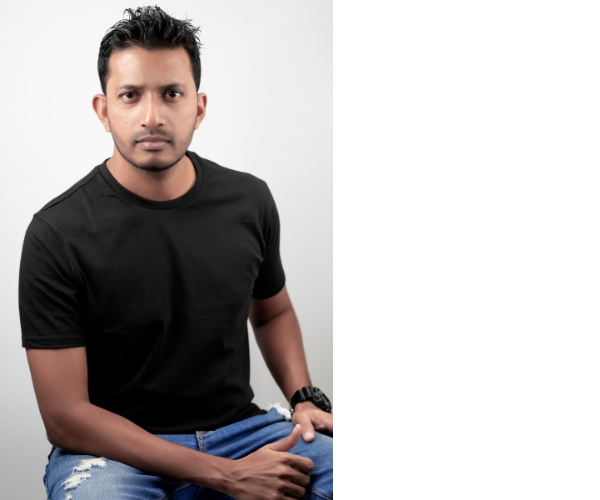 As a Social Marketing advisor, he helps businesses plan and executes relationship marketing and content marketing strategies to build authentic and long-lasting relationships with customers. "In this new era, everything a business does is marketing – it's not just something only their marketing department does anymore. Businesses can no longer portray one face in advertising and another in reality. Bridging this gap is what relationship marketing is while nurturing the audience with the right content is what content marketing is. Done right, it can snowball sales, especially for service-based businesses and can even surpass the potential of advertising. As a social marketing advisor, my role is to leverage these skills to help businesses and personal brands establish their online presence effectively".
Thanuj's insight is more relevant today than ever with social platforms being the only connection between friends, family and strangers in the midst of a global pandemic. Sri Lanka saw a boom in small businesses and new start-ups since the start of the pandemic with almost all businesses relying heavily on social media to create their brand and take their business online.
Even the most well-established businesses that were completely offline are now shifting to a digital landscape. The challenge in this, Thanuj shares, is creating pandemic-proof business structures to face the new norms of the market and the solution is in the effective use of social media and digital tools. "The general rule in marketing is that your business needs to be where your audience is. The use of social media is at a peak with the pandemic so now that you know your audience is on social media, you should be too! Social marketing is opening up more opportunities for small businesses and start-ups than for corporates. If you take the Burger Hut in your neighbourhood, it now has the same opportunities as the KFC in your city – regardless of the extra capital, marketing budget recognition KFC has. It's the same in many industries."
While social media may have levelled out the playing field between small and large businesses, it's not as simple as creating profiles on every social platform and being done with it. The price for a good online presence is round-the-clock work grounded on creativity, strategy, and wit. It's constantly coming up with new content and increasing engagement while finding just the right balance of a formal-informal vibe with the audience.
"Social media is two words. What most businesses do on social media is just put out content – that's just media. And if you are not social then you won't get the full benefit of it. That's why the 'too professional' approach large corporations take on social media fails. Those who don't engage and build relationships are simply wasting their time and effort. You have to develop a framework to engage with your audience and show the people behind your brand and attach a human element to your business – people like to engage with people."
And just how does one navigate the unspoken rules of social media? Thanuj shares his advice on what to consider when taking a new business online for the first time.
Start with defining your audience
You should know your audience inside-out. This includes basic information like demographics, as to how your audience is distributed in the population, their age, gender, purchasing habits, where they look for information, and which social media platforms they are active on. Using this information, you can create an online presence to easily reach them. Along with this basic information, you need to dig deep into your customer and identify their struggles, pain points, and frustrations they go through. Remember, your product/ service should be a solution to a problem your customers face. Think from your customer's point of view to understand what they expect from you as a business.

Define your objective of using social media
Your objective of getting your business online will depend on whether your business is a product or service-based one, whether it is b2b or b2c, and the industry you operate. It could be getting direct customers, generating leads, creating brand awareness, or all of it.

Decide on the digital platforms you need to be on
Depending on where your audience hangs out, you may choose Facebook, Instagram, LinkedIn, YouTbe, Google, Twitter, TikTok Clubhouse, or any other social media. Start with 2-3 platforms. There's no hard and fast rule as to what social media you should be using. It all depends on your business, the type of content you'll be creating, and where your ideal customers are most active.

Set a budget for each platform
While all of these platforms offer a free account and some organic reach, advertising is necessary to gain more exposure to your business.

Create your social media brand
This includes your brand values, colours, and logo. Start with what your brand stands for. Based on that, create the Logo and the rest of the branding. It's really important that you set up your brand colour palette. When selecting colours, be aware of two things, firstly, brand colours should reflect the meaning and inspiration behind your brand and secondly, when choosing colours, pick 2-4 that work well together. Because you'll mostly be using these colours for your social media content. Most importantly, you need to be consistent with your branding after you set it up.

Create your content strategy
Focus on creating what your audience wants to know and what they enjoy. Your content strategy should answer questions like the type of content, content mix; whether you're creating videos, graphics, or blogs, how frequent you will be posting, and your content repurposing plan covering all the social media platforms your business is active.

Now it's time to GROW your accounts
You need to do 3 things together.
Create valuable content consistently: Don't wait to post the perfect content; you'll never come up with that. Initially, you should focus on quantity. Make more content and keep improving the quality.
Engage with your audience: Social Media is two words. You need to create CONTENT that is MEDIA and you need to be SOCIAL which is ENGAGEMENT. Be conversational, reply to messages and comments, be genuinely interested in your audience.
Do paid advertising: Most platforms have reduced organic reach for commercial content. That is sad, but we have no control over it. So spend on paid advertising to reach more people.
Follow Thanuj (@thanujgune) on Instagram for more content on Social Marketing.