I'm a huge fan of cooking, I absolutely love scouring for the right recipes and doing hours of prep for a good meal. But baking – baking, unfortunately is (despite my unwavering love for all things sweet) something that is beyond me. While cooking involves intuition (salt and pepper till it just feels right), baking involves precision – a skill I neither have the touch nor patience for.
So when Salma Nazar, mum of two, financial research analyst by profession and the owner of home-based venture Prepp'd, told me about her range of ready-to-make dessert mixes – I was thrilled! A cookie in 15 minutes and a chocolate cake that I just have to mix and pop in the oven? I was sold even before I tried it out for myself.
Prepp'd is a pandemic lockdown home-based business that started operations back in June 2020. The baker behind the brand, Salma, is a big fan of desserts herself and has spent a lot of free time experimenting various recipes in her tiny kitchen before eventually reaching to the same conclusion most of us had at one point or another – sometimes, it would be nice to have a fresh-off-the-oven cookie or hot cake to nibble on that you had to go into zero effort for.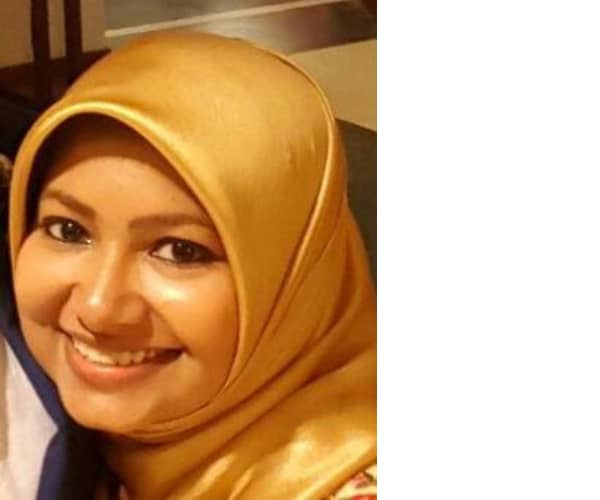 "I have always loved baking but I really disliked having to spend hours in the kitchen slaving over a dessert or meal! After I had my second child, I found it such a challenge to decide what to make for breakfast after a night of poor sleep and it was almost impossible to carve out time to make even a simple cake from scratch. The usual well-known big-name brands of readymade mixes are just expensive and often full of preservatives and don't give that homemade, wholesome taste everyone craves" shares Salma. With little option, she started putting together her own pancake and cake mixes for quick dessert options on hand – a life hack that was particularly handy when her toddler wanted to bake and she didn't feel like cleaning up big messes.
"I can't begin to explain the pleasure of being able to bake a single, large cookie in 20 minutes and then devour it, still warm and chewy with its gooey chocolate puddles, when those late-night munchies strike!". A very similar sentiment now shared by all her customers who stock up on Prepp'd mixes and frozen doughs for those quick sweet cravings.
From a simple home hack for convenience to a fully operational business idea, the Prepp'd product range currently offers: Frozen Cookie Dough and Cookie Dough Pies in flavours of Chocolate Chunk, White Chocolate Chunk, Double Chocolate Chunk, M&M, S'mores, Nutella-Stuffed and Biscoff-Stuffed, Cake Mixes in options of Vanilla, Chocolate, Chocolate Chip, Coconut and Coffee, Pancake/Waffle Mixes with Original, Wholemeal, Chocolate or Chocolate Chip bases and Ready-to-Eat Sauces and Toppings of Passion fruit Curd, Salted Caramel, Dulce de Leche and Chocolate Sauce. Along with the mixes, Prepp'd also sells freshly baked treats such as Cookies, Eclairs, Cookie Cakes and Slabs, Tres Leches, Banoffee, Caramel Popcorn, Rocky Road, Candied Nuts among others.
"Prepp'd meets a growing need in the local market for 'convenience baking products'. Our product range is catered to multiple consumers – novice bakers, busy professionals with a sweet tooth, parents who are juggling a hundred things on their plates but still like to bake for their families, and people like me who want really yummy desserts with minimal effort!".
All Prepp'd mixes and doughs are strictly free of preservatives, additives and fillers and is easily customizable for customers who wishes to substitute certain ingredients for other alternatives such as opting for refined-sugar free or low sugar mixes. The uniqueness of the brand, Salma highlights, is the convenience and quality it offers. "I wanted to make sure what we offer is super uncomplicated and convenient to use. I spent a lot of time making sure the outcome is fool proof with minimal steps to be followed. Our frozen cookie dough and cake mixes even come with a handy sheet of baking paper and additional chocolate buttons or candies to add on top as a fun interactive element and it always seems to delight customers!".
'Uncomplicated and convenient to use' are magic words to me when it comes to baking and I was eager to try some of their products. With an obvious bias towards anything chocolate, I opted to try their Chocolate Chunk and Double Chocolate Chunk Frozen Cookie Dough, Chocolate Cake Mix and their Chocolate Chip Pancake/Waffle Mix.
•
Chocolate Chunk & Double Chocolate Chunk Frozen Cookie Dough: No doubt, these ready to bake frozen cookie dough balls is my favourite of their products for the very reason that I can just decide to pop one or two into the oven whenever the craving strikes me and store the rest for later. The frozen cookie dough comes in an ice-cream carton packaging for handy storage and makes 12 large sized cookies. There's very specific, easy to follow instructions in the back (pre-heat oven, bake, eat) and as promised by Salma, baking paper and little chocolate buttons are also included in the carton. The frozen dough when baked in the oven definitely makes the cookies come out a lot softer so my end result was a very soft, chewy, chocolatey delight that was hot off the oven racks with very little effort from me.
•
Chocolate Cake Mix: The cake mix has all the dry ingredients perfectly mixed into an airtight sealed packet but I had to source the wet ingredients (butter, egg, milk) by myself. The Chocolate Cake mix I opted for makes a 1kg cake (or 24 cupcakes) and all that was required of me was to melt the butter, whisk the eggs and add the mix and milk in and voila! I had a cake in less than an hour. I decided to go the extra mile to make a chocolate ganache topping to complete the cake and it was so well worth the effort. The cake itself was moist and soft with a good crumbling texture to it.
•
Chocolate Chip Pancake/Waffle Mix: Similar to the cake mix, the pancake mix also needed sourcing of the wet ingredients but once sourced, it simply requires a good mix and to be left for a few minutes to thicken and then it was ready to cook. One mix makes 8 medium sized pancakes or 12 mini pancakes or 5 waffles. Personally, given that I prefer my pancakes a little fluffier and lighter, the mix would have been better cooked as a waffle as the thickness of it has the right consistency to make a very good crisp waffle than a pancake (alas, I have no waffle maker at home and cannot test it out for myself).
In short, I love the mixes! I am particularly biased towards the frozen cookie dough and the cake mixes as it's very convenient to have as a quick fix and I'm hoping to venture into other flavours in the future.
Prepp'd products are currently sold at Harpo's Marketplace and Dropoff.lk and is available for home delivery. Their next goal is for Prepp'd to find its way to the supermarket shelves soon and to expand their range. Already, they are working on more mixes to add to the existing product list and is experimenting with alternative ingredients such as almond and coconut flour to cater to the more health-conscious consumers.
*Prepp'd products can be ordered through Harpo's Marketplace, Dropoff.lk or via direct orders through their social media pages. Find them on Facebook and Instagram (@preppdtreats) to view their full product range and menu.