Paan Paan recently unveiled their newest outlet at Avirate, down Maitland Crescent, in the midst of well-wishers. Replacing the space that was once Avirate Cafe, Colombo's beloved artisanal bakery is conveniently located and offers freshly baked bread and savouries that are delicious and affordable.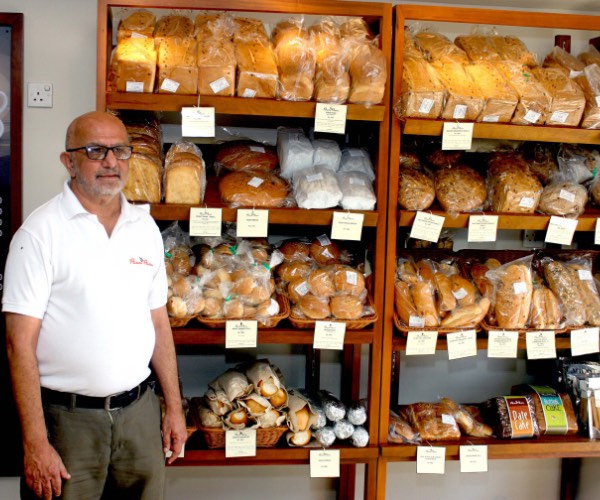 Pictured: Aboo Yusoof
Speaking to the Daily Mirror Life about how Paan Paan was conceptualised, Founder Aboobucker Yusoof stated "Lanka Premier Foods (Pvt) Ltd., was formed in 2011 with the intent to supply quality European bakery ingredients to the market. However, that did not do well since the ingredients were expensive and it was hard to sell to local bakeries. Since we had stocks of ingredients and a test bakery, we decided to make bread for the market and conceptualized the brand name Paan Paan in 2012. We started in a front room in our office at Lorenz Road to sell bread. Ten years later, we are now a full-fledged bakery with five outlets and a call centre to serve our customers a range of bakery products. Our first and true love remains bread and we bake bread in small batches throughout the day so that customers can get fresh bread from our outlets".
While Paan Paan has firmly cemented itself as a popular and well-loved bakery, the team faced a fair share of challenges. "The formative first years were challenging since we could not manage our overhead by just selling bread and had to add a range of products. We added sandwiches, savouries and some sweets to give a better bakery experience to customers who came to buy bread".
"Our new outlet at 30 Maitland Cresent is our fifth outlet. We were asked by Avirate, the premier women's clothing shop at Maitland Crescent to run their Café. We had to make changes to the existing café to be able to offer our full line of Bread, Sandwiches, Sweets, Coffee & Cold Beverages in a small space. We engaged our architect who helped design the space to be inviting and warm".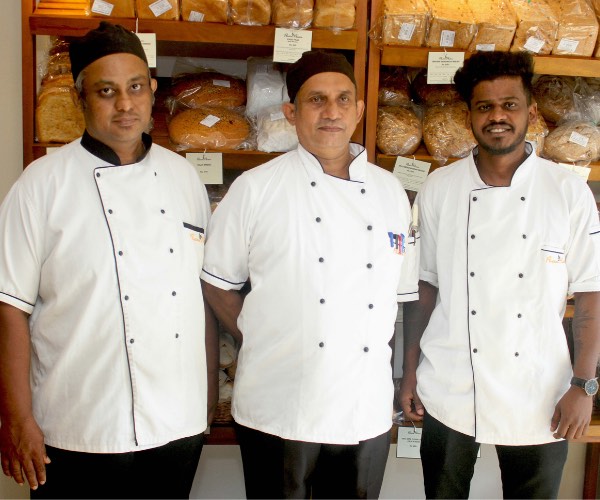 There is a stark difference from its time as Avirate Cafe and the transformation of the space is a welcome change. Natural lighting, well spaced-out counters and the placement of seating options don't make the compact space feel congested. More suited to a grab-and-go concept, note that the seating is limited.
At Paan Paan, a wide variety of freshly made bread is made accessible to consumers. Their extensive bread offerings comprise everything from Multiseed Dinner Rolls, Multiseed Brown Bread, Multiseed Low GI Bread, Multiseed Submarine Bun, Panini Bread, French Baguette, Sourdough Bread, Garlic Bread, Burger Buns, White Dinner Roll, White & Brown Sandwich Bread, to Roast Paan, Naan Bread, Kade Paan, Wholemeal Kade Paan, and Plain Hot Dog Bun.
Looking for ready-made frozen items? They've got you covered! Pattie Sheets, Pizza Bases, Puff Pastry Sheets, Focaccia Pizza and even frozen curries, Pizza sauce are some of the things you will find in their mini refrigerator.
Their sweet and savoury offerings are delicious and more on the affordable spectrum. And they've got an impressive array to pick from! From Chocolate Eclairs, Sugar Doughnuts, Tea Buns, to non-veg and vegetarian items like Chicken Buns, Panjabi Samosas, Chicken and Potato Cutlets, Baked Tuna Patties, Spicy Chicken and Cheese Tarts, Smoked Chicken Quiches, Beef Stroganoff Pies, Cashew, Celery & Corn Pies, Seeni Sambol Buns, Egg Buns with Coleslaw, and so much more.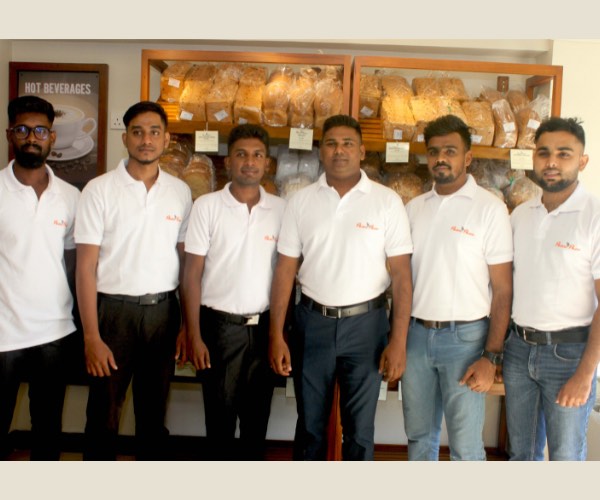 If you've got a bit of time, you can pick something off their Sandwich, Melts, Wraps, Submarines, and Focaccia Pizza menu which they will prepare for you according to your preferences.
The offerings here are fresh, delicious and affordably priced, making it a great place to grab your favourite bread and short eats. Service too is friendly and efficient.
The outlet is located at 30, Maitland Crescent, Colombo 07.
PHOTOS Pradeep Dilrukshana